It rained a lot last summer. So, this boy, eeeer should I say...this super boy.....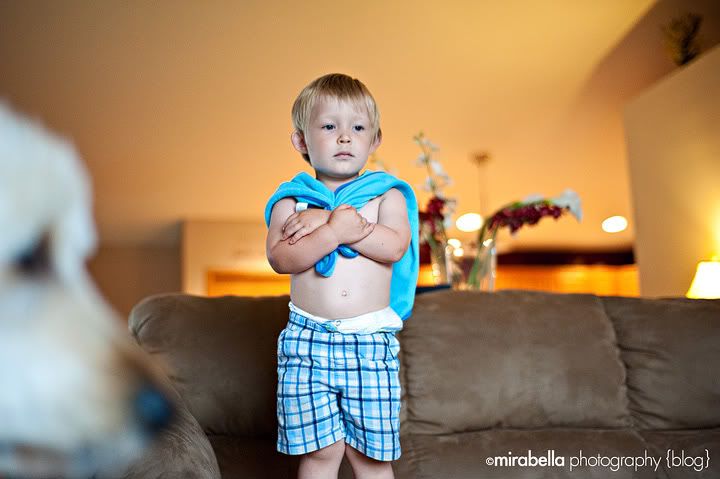 ....did a lot of this. Super-boy vaulting.
So now.
This boy was bored the other day, and got an idea. See how he's getting it?! It's in his eyes!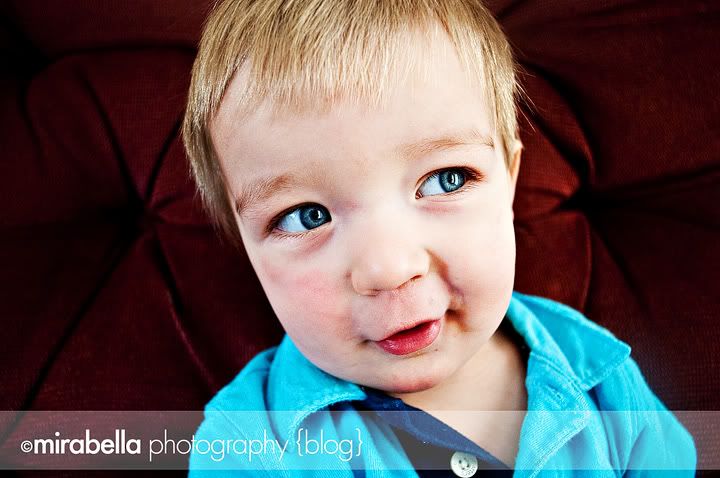 And he did some of his own fancy vault moves to cure his boredom.
Might I clear something up here?
Yes, those are undies that you see Chase sporting.
No, he is not potty trained.
He just insists on wearing Leighton's undies over his diaper.
Should he be potty trained?
Probably.
Does he want to potty train?
Yes, he really does. He frequently tries to take off his diaper and says pee pee, poop, poop a lot. He has even had 2 pees in the potty and one poop right next to the potty. Yay!
However.....amidst my excitement over this, there is a big,mighty HOWEVER.
Does his mommy want to potty train?
NO. Notta. Nope. Don't wanna.
I'm just not feelin it right now. If you recall back to
HERE
and
HERE
, you will remember that I spent part of a hellish week trying to potty train Leighton early. In the end, we threw in the towel or the undies.....and decided to wait a bit longer.
With Chase, I do believe he seems more ready than Leighton and I do think he could do it.
But......this mama, who is now carrying an almost 4lb large jicama baby, absolutely does NOT feel like adding this much extra work to the mama-load.
So, we have found a lovely, lovely compromise.
The ever so tricky undies-over-the-diaper compromise.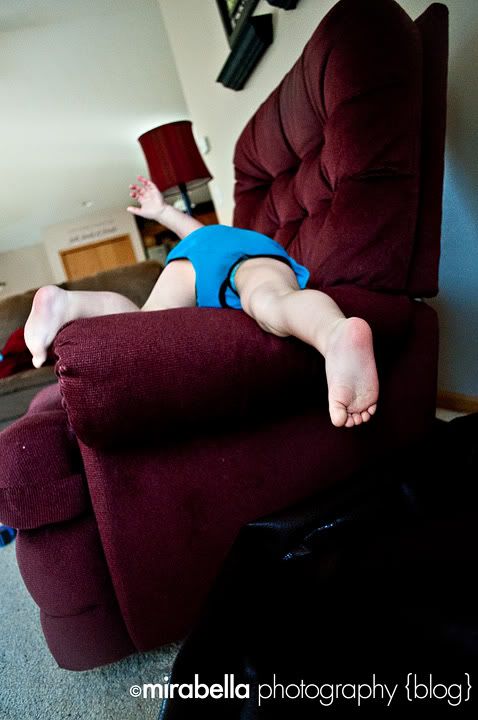 Toe-tally genius...if you ask me.