this is in our kitchen. i love it. i made it. i found the wording on Pintrest and sprayed the frame, then painted the glass with chalk board paint. it was super easy. otherwise, i would not have been able to make it. remember, i'm still in Kindergarten when it comes to DIYs. this one was totally PreK.
aside from that, it's so true. every day. i love each one of them. while it's not very hard. it's a choice. and i choose love. every.day.
as you can see here.
we lost our first tooth at our house. we have no idea where it ended up mind you. the thing was just busted off and gone. and the boy had no clue how it happened or when. so he did have to go in and be put under to have the remainder of the little thing pulled out. he was a trooper and actually told his dad afterward that he loved it! what i love is the bugg up his nose. what 5 year old isn't complete without one of those hangin out!
ok so then he goes and breaks me down to let him play the little game (DS game) by drawing this total
"of course you can have whatever you want for drawing me this picture" picture. he says, "Mom, this is for you. This is our family. I drew you the biggest because you are my favorite girl in the world." Of course you can have the DS, sweetest boy in the whole world! (not including your father).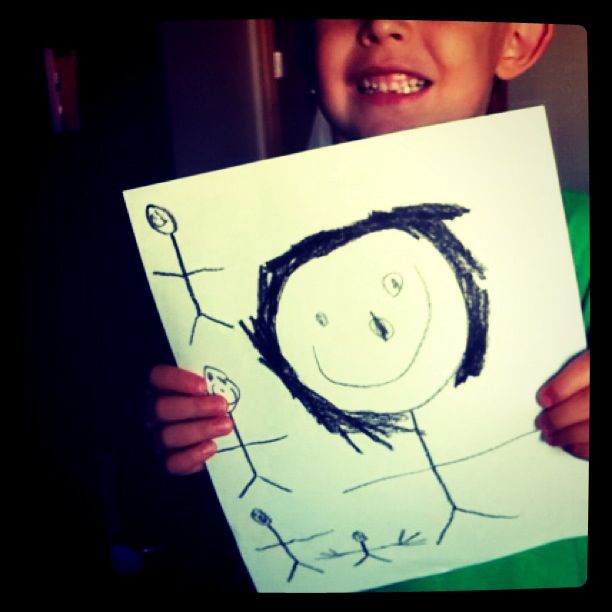 gunny sack races are all the rage these days.
chase knows how to rage.
my neah doing her thing. notice chase and lyd in the background. lyd is such mama to him. they are such good buds.
this is what Leighton thinks of uncle Aarons scarry pink panther campfire story.
apparently, they decided this is how they should watch their movie. obviously. laying under couch cushions has been the newest rage for preschoolers for weeks now! at least mine anyway. i missed the memo.
airplane park!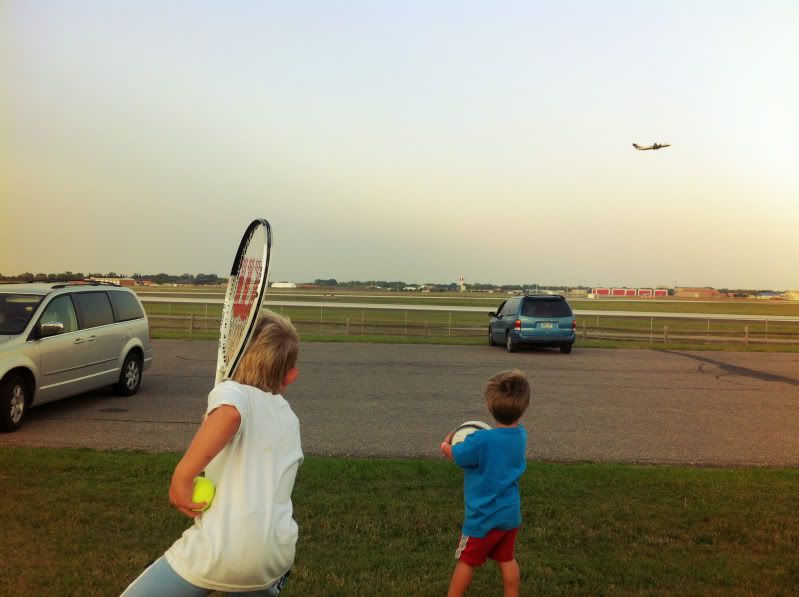 Beckett is all about the aircraft.
good friends take you on pontoon cruises just for the fun of it.
lake + sunset + friend time = goodness.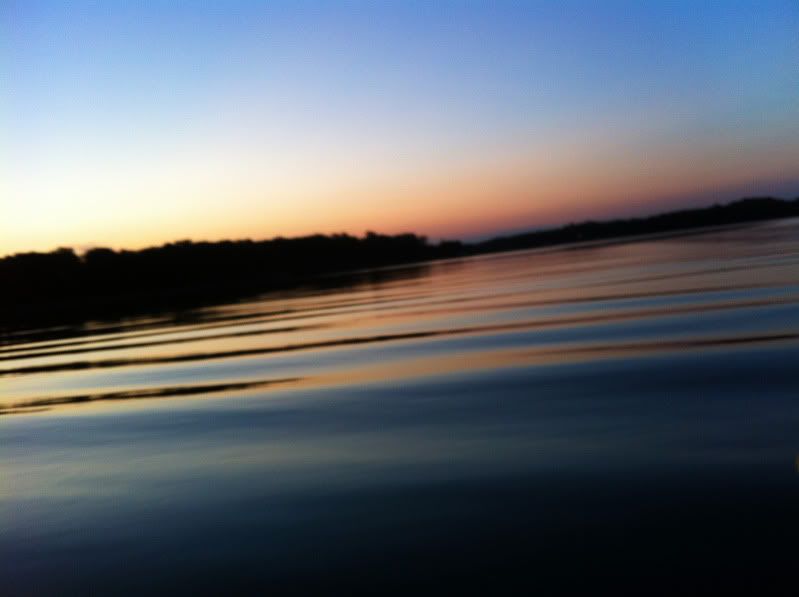 a future tennis pro, perhaps?
that moment when you open up the drawer in your stove to get the pan for chocolate chip cookies and you go....."and that's where Beckett put his bottle 3 days ago!"
marrying a great man 7 years ago. and being married to an even better man 7 years later.
this guy was hanging out in our salon parking lot a few weeks back. we were there for some snazzy haircuts. the snapper was there for perhaps some........fingers? seriously, have you ever danced with a snapper before? these things get up on their back legs and shimmy around like no ones business.
i was really freakin out when I took Leighton out to get a closer view of this guy. he should be called Snapper the Satan Turtle.
This is how we do afternoons.
Still thanking my husband for building this square of pure awesome for our boys and their mommy who sometimes needs to get like one thing done every so often.
because every little boy needs a dork for a mom.
rockin the drum set.
rockin the cookie dough. and licking too.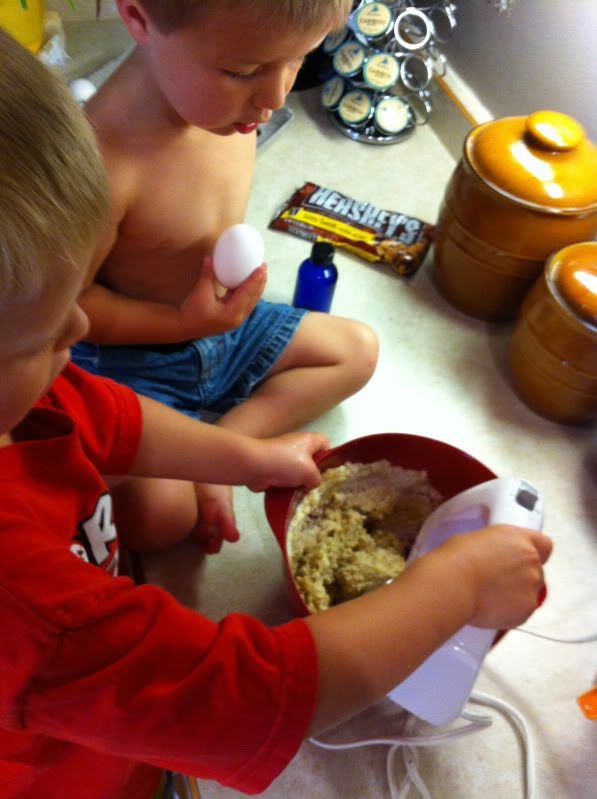 time with friends and their cute babies is oh so good.
raising superheroes.
requires a Supermom.
ending a great week alone by the fire, talkin all things good yet to come.