The other night, Derrick came home and asked if I had any plans. Usually this means he is wanting to go workout after we eat supper and play with the kiddos a bit. Which is totally wonderfully fine with me. We all know the benefits of working out. Good benefits. And while I am in the "i am not allowed to workout category because of my slight placenta previa", I try my darndest not to be just a tad bit jealous that he is getting out of the house for some fresh air and some mind-lifting endorphins. Endorphins that I really like enjoyed before I was put on probation. But I am digressing here because working out is not in the least the point of the story. Although, kindly say a prayer for me that my placenta previa has vanished for my ultrasound this coming Monday so I can get back to it. Because I like endorphins. Endorphins are neat.
Anyway, back to the point.
Derrick was not feeling me out to see if I would mind if he went for a workout. What he was doing was checking if we wanted to go out for a fun family night of watching some college basketball! Well, paint me yellow and green people and call me excited! Totally. This frigid winter, frequent blizzardy garbage is getting a tad old. So, let's just get our butts out of the house and enjoy some local sporting entertainment! Yay-really I was excited about this. Way to go husband!
So, we went. We enjoyed. We....won? I don't even know if we won. I think we won. I was too busy enjoying watching my boys watch the game. At one point they were sitting next to each other on the bleachers looking like that scene out of forrest gump.  You know the scene right? The one where Forrest and little Forrest are sitting on the log fishing. They were both sitting next to their dad just like that. It was cute. Real cute.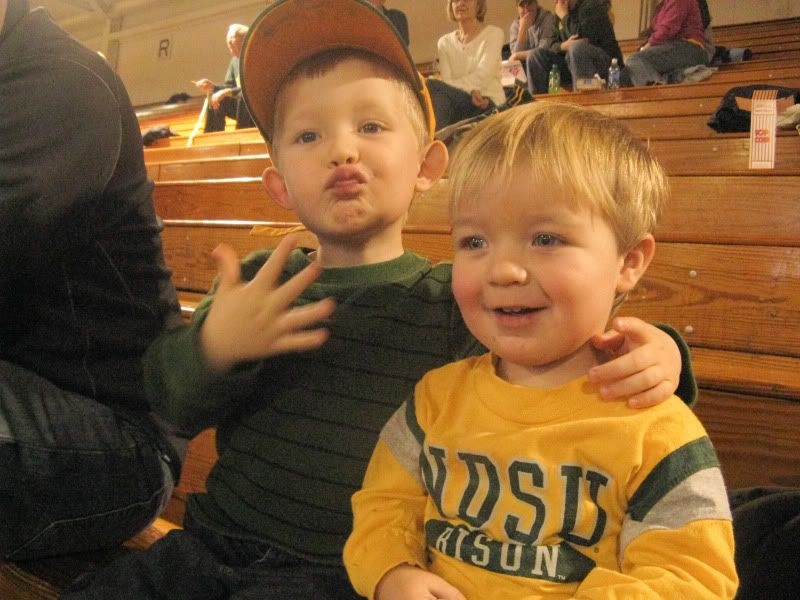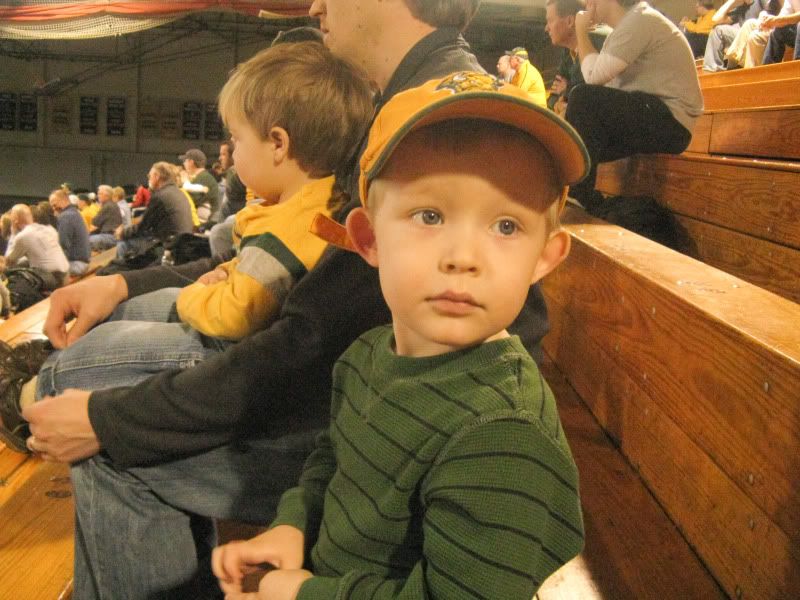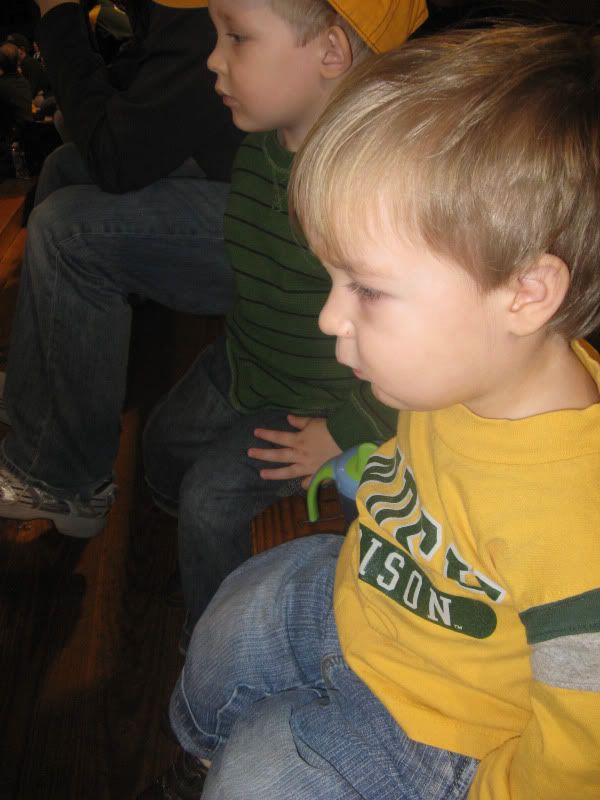 this one...i adore. me and my boys.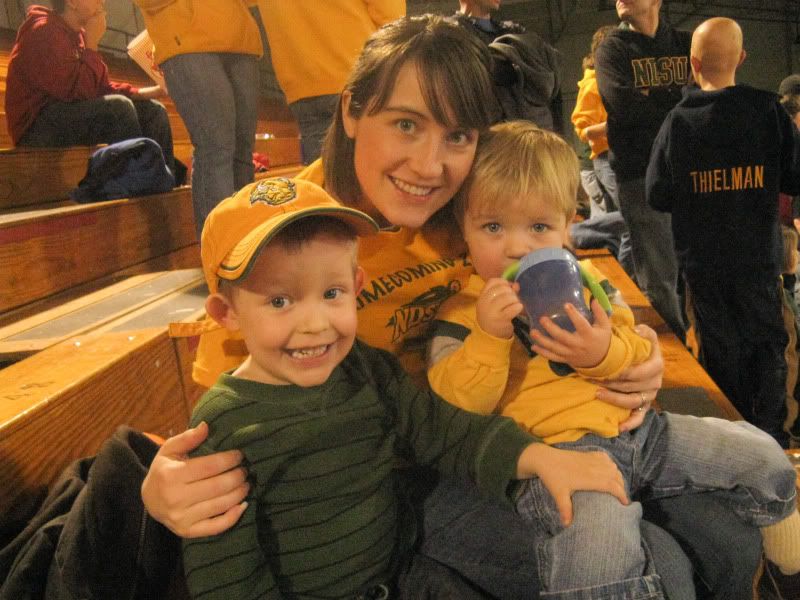 The baby's view.
So, from the bottom of my easily entertained heart. Thanks, for taking us out for a fun night, honey! We really heart you alot.