I love our play dates days! If you are a mom with toddlers and you aren't having play dates regularly..........well then, I think you are missing out! While play dates are super awesome for the kiddies to get together and play and run off their energy......let's face it..........It's equally important for us moms to get face to face with another mother and talk about all this mom stuff.
What they're eating. What they're refusing to eat. How they are sleeping. How they are not sleeping. How they are behaving. How they are wonderful little creatures. How sometimes they are not such wonderful little creatures. How we are sometimes just flat out exhausted. How much we miss them when we don't see them. How much we enjoyed the night or weekend away. How much we love them. How confused we are with what to do with them when they are naughty. The sweet thing they said the night before. Really, just all the little things that go along with raising little ones. And sometimes, you don't even need to talk about them at all. Maybe you want to talk about your toenails, your hair cut, your other work, your wonderful husbands, your families, the project you are planning to do.....ect and ect. The list goes on. Really, it's a life saver to be connected with other moms who are in the thick of it!
And all the while, the little ones are running around our feet, being cute.....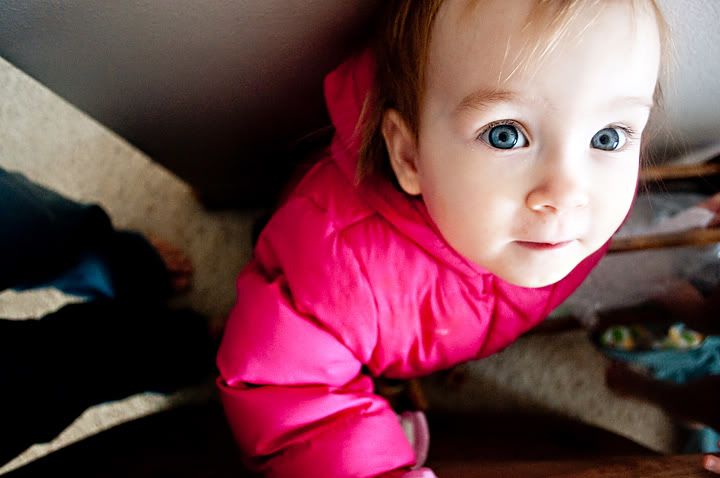 looking like he has something up his little sleeve.......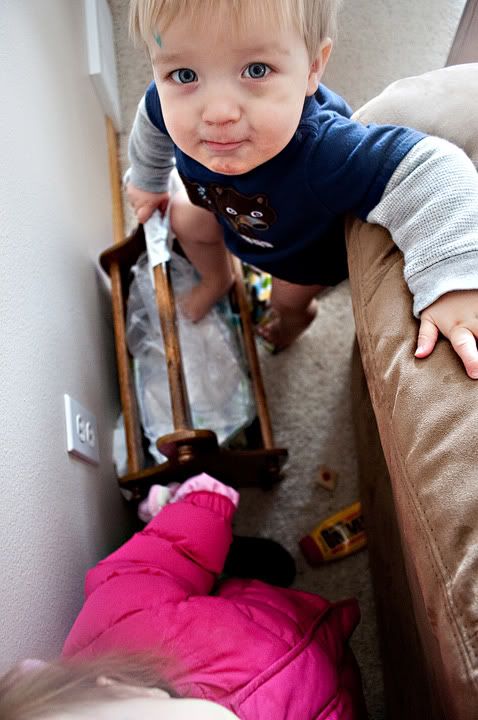 or giving each other sweet one year old kisses.
And then.......
you pack up, say your good byes, and drive home....
you go inside and plop the oldest on the stairs while you go get the littler one.....
you return.....
and you find this.......
mission.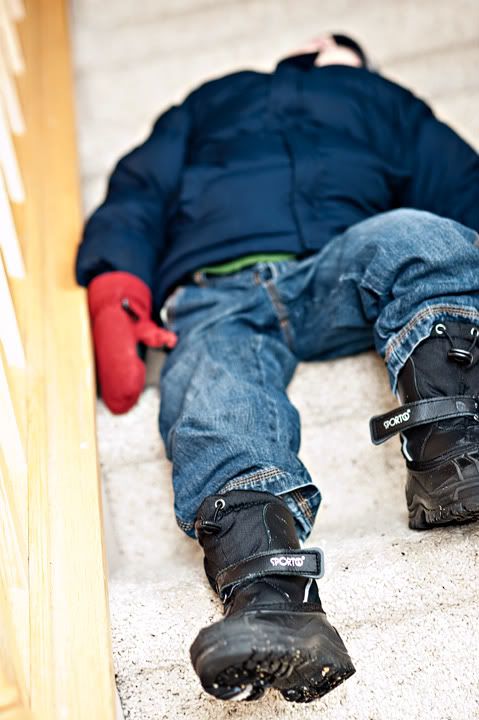 accomplished.