It's a bittersweet one for me- this final edition of the Weekly Womb. I never thought I would say that. I have been waiting and waiting to get the little womb-dweller out of his dwelling place. And I am sooo thrilled that on this 40th and final week of the Weekly Womb, he is safely in my arms instead. But there is just something about having a baby bump that appeals to me. And that is why whenever I
was running around taking pictures for people. And I would run into a reflecting
window. I just HAD to take a self-portrait belly shot.
In honor of my obsession and this final installment, I present you with the last belly shot! For this year anyway.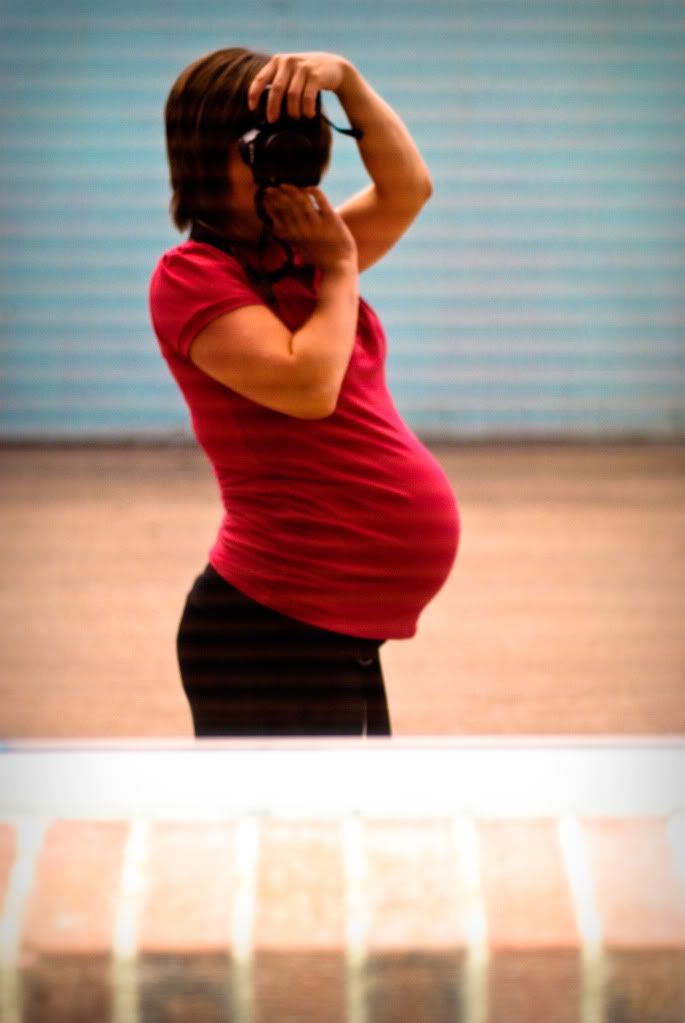 I have to admit, Chase gave me a pretty cute baby bump. However, he's much cuter on this side of the womb.