It has been a whirlwind of emotion for me the last few days. We were finally able to get out of the hospital on Thursday afternoon and boy was I was ready! The first afternoon home I was a bit of a mess. Chase was doing great and I was feeling pretty good. However, the three billion gallons of hormones that surge out of your body after childbirth certainly took their toll on me. I was in tears over anything and everything. Luckily, Derrick had some practice on handling my emotional breakdowns from the end of the pregnancy! We did make it through the first day and both Leighton and Maverick are great with little Chase. For Derrick and I, it is definately a big adjustment going from one to two but we are doing pretty good. Just like with Leighton, I can't imagine how we survived without little Chase in our lives!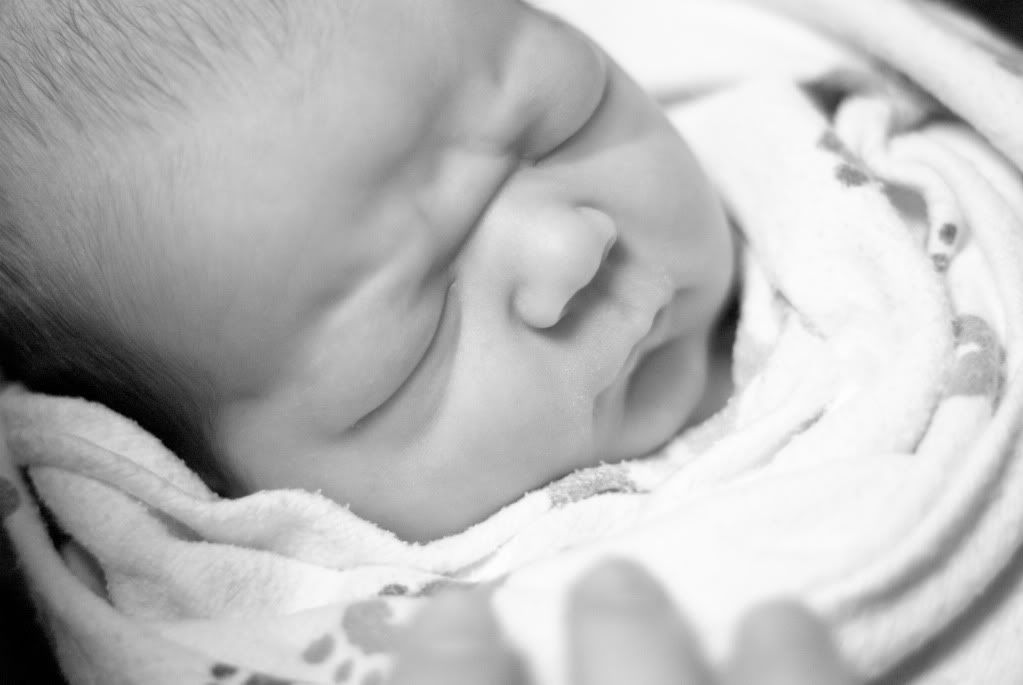 I love this picture so much! It is so much like a picture we have of Leighton when he was born. Oh yeah, and I think the little milk mustasche is adorable.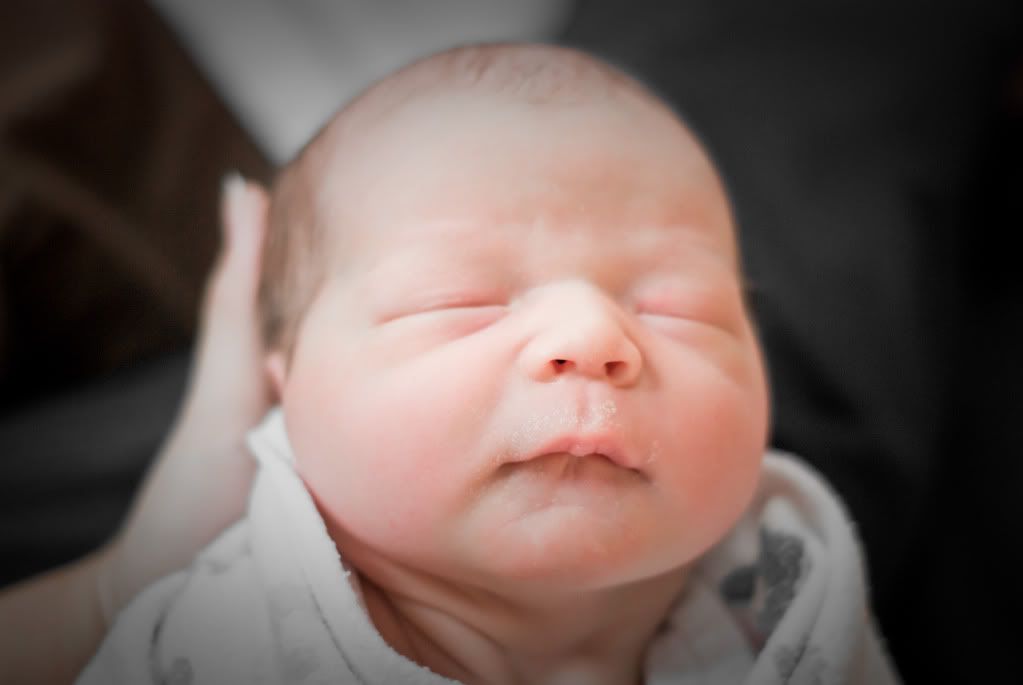 These two are going to be best buddies. Leighton loves holding "yittle Chase".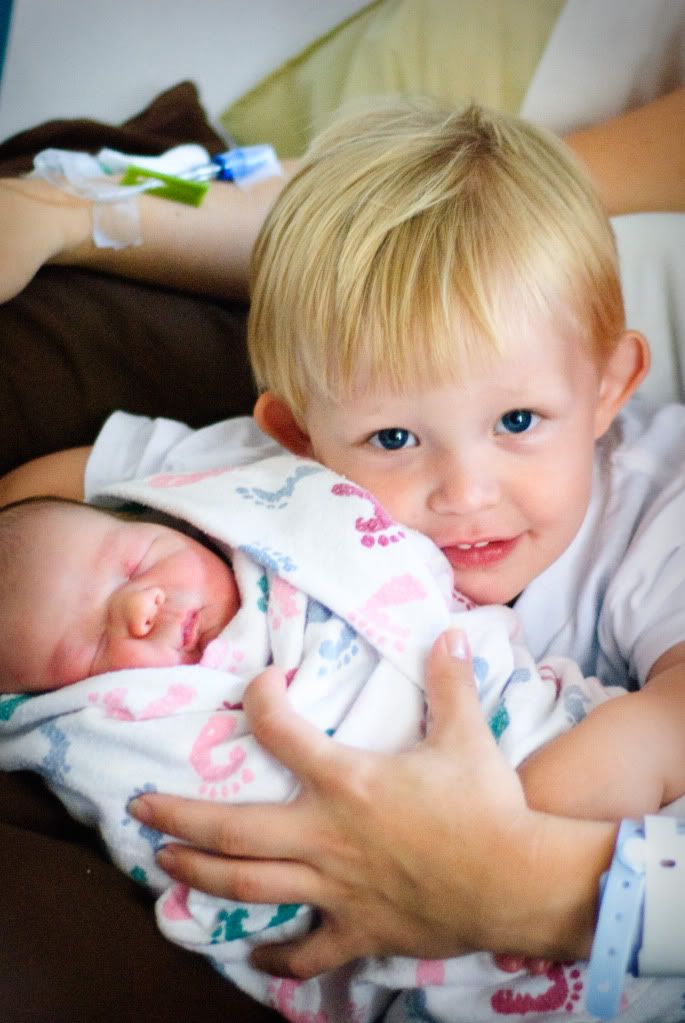 The very predictable "hospital family picture". Chase is hiding because he's not quite sure if he wants to claim us as his parents yet! :)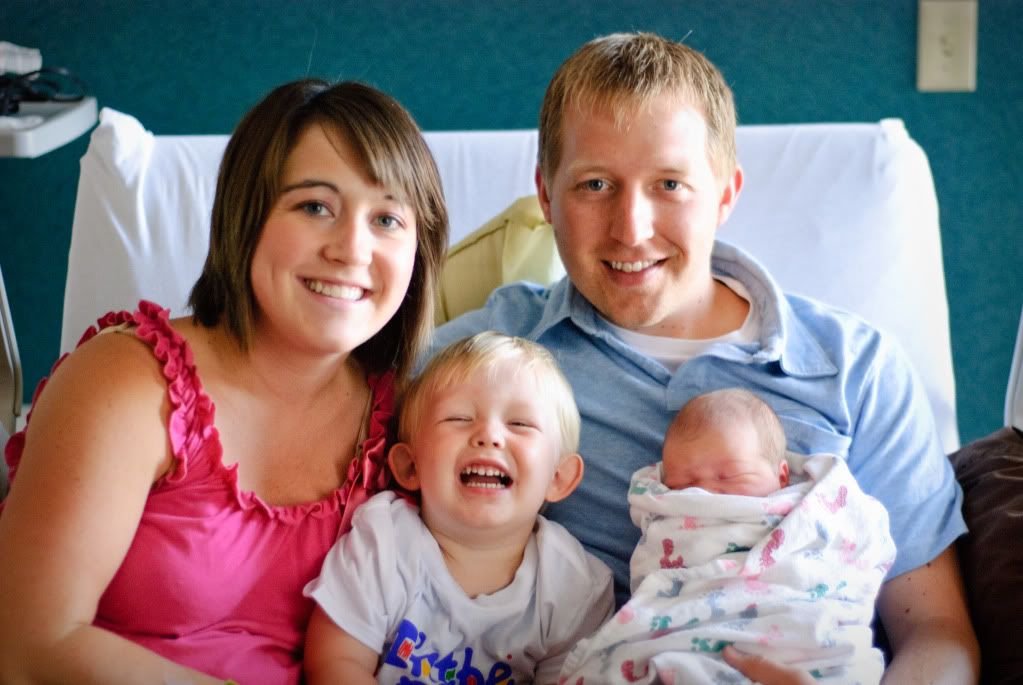 Chase Kallum. Tiny perfection.

That's all for now. But you know me, I have lots more pictures to share so I will be back with more.