I told you there was BIG news. Really big and really good news.

And of course, I couldn't tell you this story any other way than in the form of pictures. Beautifully taken by my budding photographer of a husband. Anyway, without further adue, I present you the Weekly Womb.

So, yesterday morning things started off like this. Things were going pretty well. We thought we might have a pretty exciting day ahead of us so why not take a picture!
Quickly, it turned to this. (Thanks for the contraction picture, honey, thank you!)
And it kept getting worse and worse. Nothing even a cherry popsickle could help.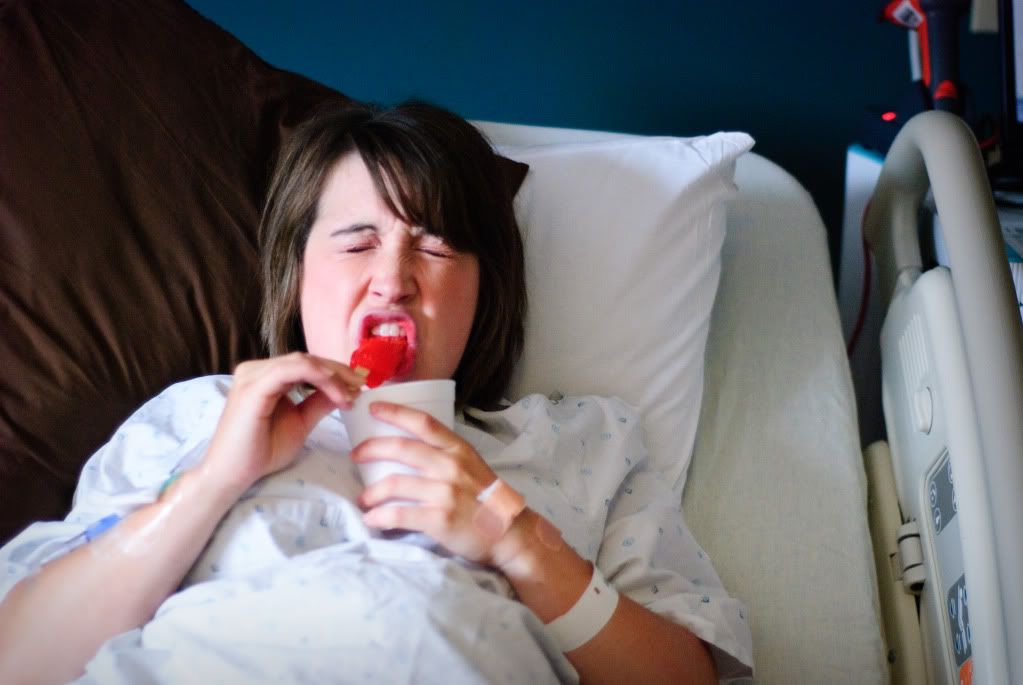 So, it was on to this. Yeah for epidurals!!! I love epidurals so much!
Not long after the eipdural, we were starring at this little bundle of wonder. Welcome to the world little Chase Kallum Heick!!! We love you so much!
Love at first sight.
Derrick in all his glory to be a proud papa again.
Leighton meeting his little brother for the first time. He was one happy boy!
And we are one completely happy family. Many more pictures of the perfectly crafted Chase Kallum are on the way. Stay tuned....