We took Leighton to the zoo on Sunday and we had a great time! His favorite part was feeding the animals in the petting zoo. Check it out.

Daddy introducing him the idea of feeding the animals.
"Oh boy, do I really get to feed them?"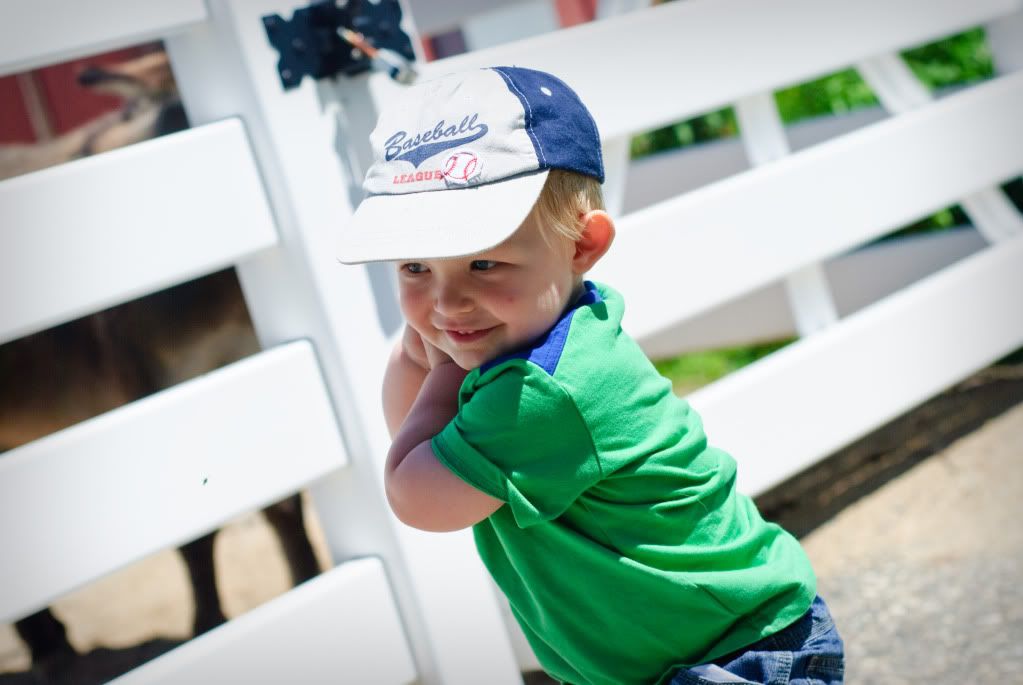 Let's do it together.

Teamwork.
"Thank You, Leighton", says the goat.
"I think I want to live in the zoo, too" says Leighton.