somebody....some unnamed little somebody turned one way last month.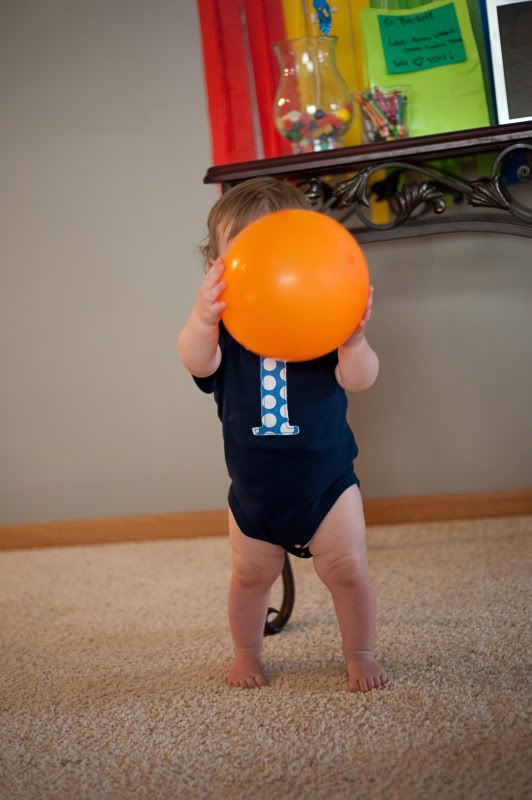 who could this little somebody be? with a B.
hint: he has chubby, birthday cake covered thighs. not all the time are they covered with birthday cake. but he does have a mommy who loves birthday cake and frosting....so.....this does happen more than you probably think.
Peek-a-boo! Here he is. The birthday boy!!
I printed his monthly photos for his little birthday table. That thing string of photos totally totally
melts my little mommy heart.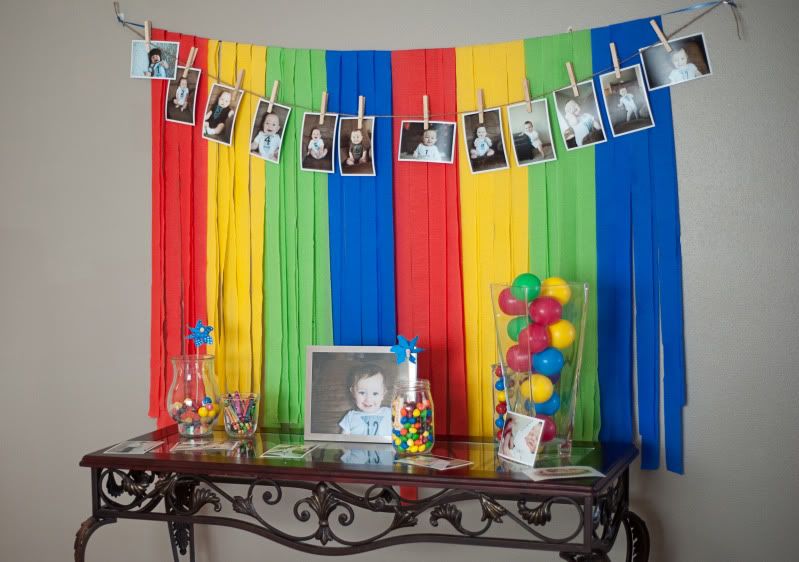 I got this partially from Pintrest. I say partially because the Pintrest version was prettier. But am by no means a perfectionist. I'm a "let's just get this done-ist" so I can keep rollin here.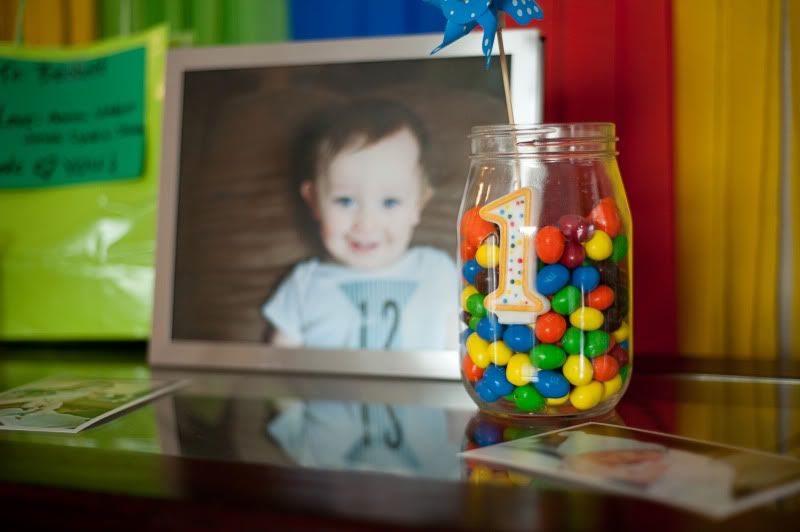 This picture isn't so much about the cupcake tower as it is about the furry head in the background. The one with drooling jowls who kept just sitting there. Right next to the table. Drooling. And licking his chops.Waiting for me to turn my back. But I keep a set of eyes in the back of my head which I only pull out for extreme circumstances. This was one of those times. Sorry Maverick.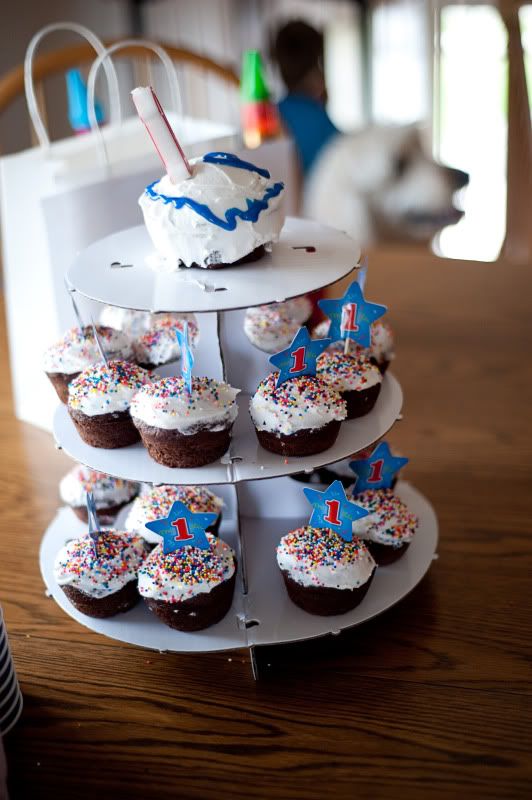 We had some pretty special party guests.
A newbie to the party scene.
Lyd. You can always find Lyd carrying Beckett around and playing with him. She just loves it! And so does he! Always giggling. Both of them.
After eating the birthday meal.................It was on to some serious Birthday Singing.
(I will spare you that part. We were all over the board with our tone.)
Ready to take that cupcake to it's rightful owner.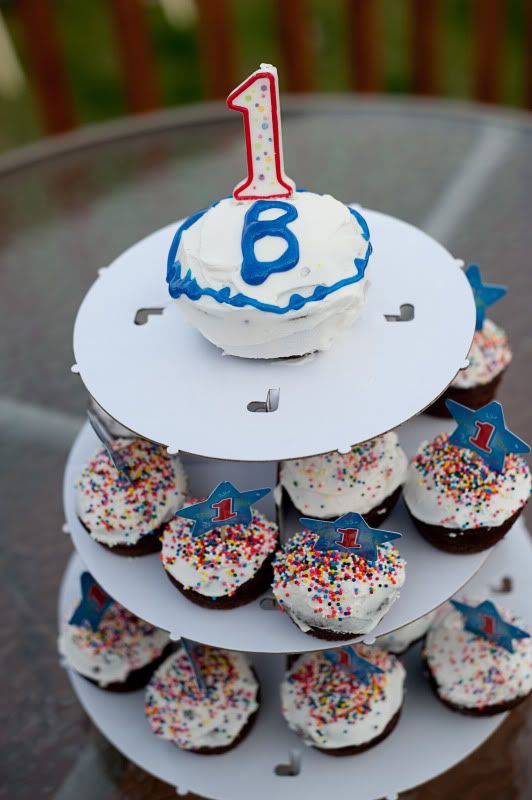 And no birthday singing would be complete without a cake and baby who is going to smash that cake.
And then of course. Well, this is pretty self-explainatory.
hello, mr. georgous eyes.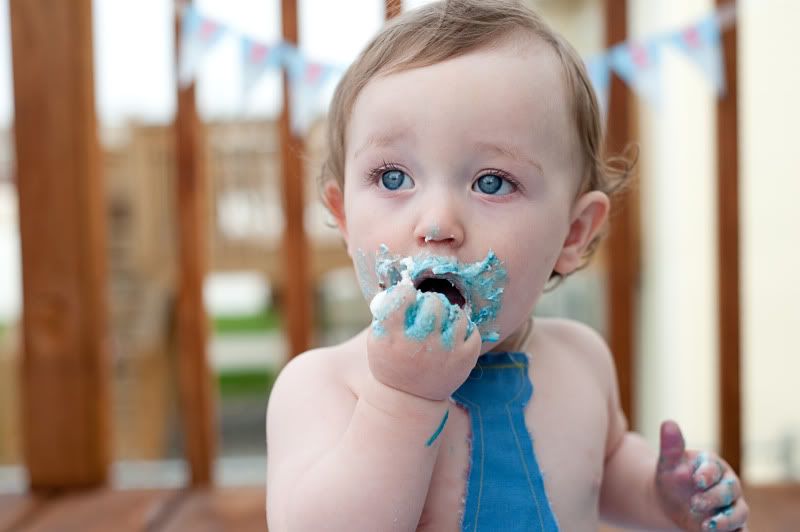 the big boys clearly did not realize how awesome their cupcakes are.
not enthused with their mother apparently. ok....moving right along.
this is my big brother trying to walk my parents through the process of getting hooked up with skype so they could watch Beckett eat his cake.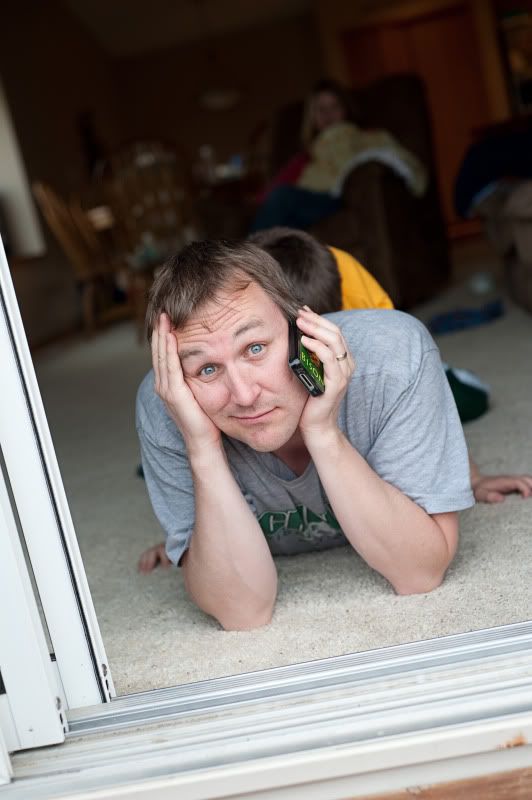 As you can see, my parents and Skype do not mix.
Here we go. Leighton is more in his element here. Forget cupcakes when we can be jumping off of our swingset! Duh, Mom!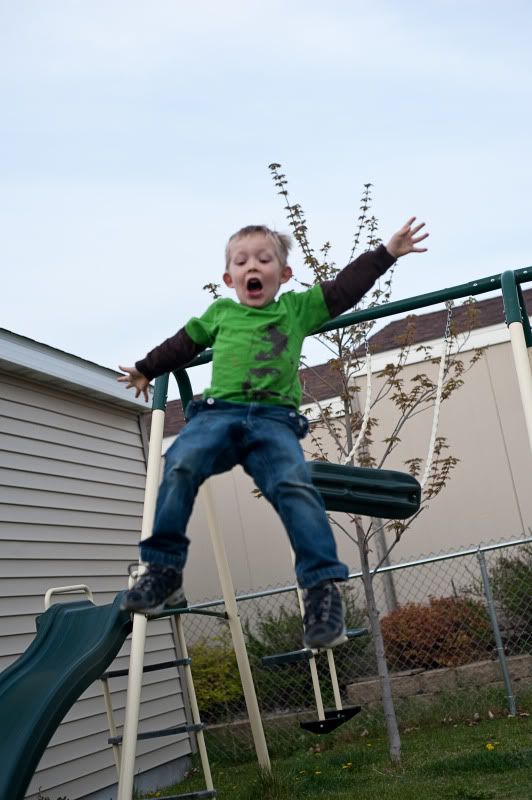 Lydia got in on the action too.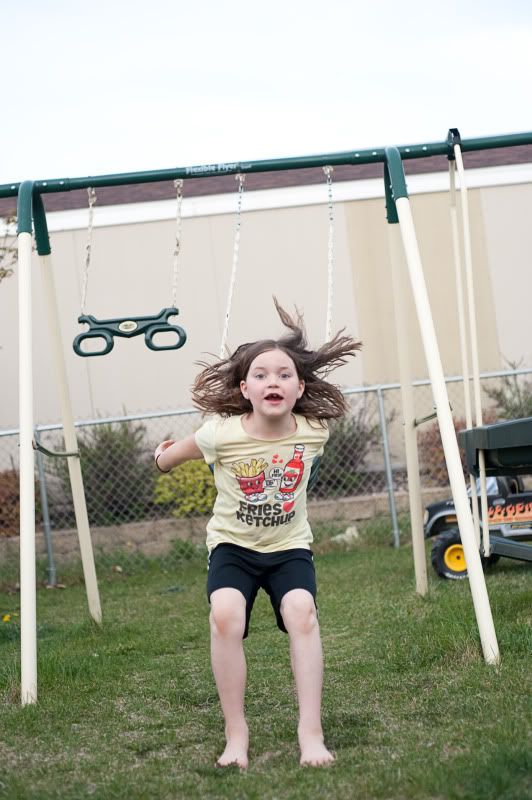 We had Taneah just being her pretty little self. Giving her auntie some good photo opps.
the night ended in some pretty sweet light causing me to dash over to a neighbors tree and catch the last few drops that hit the flowering beauty.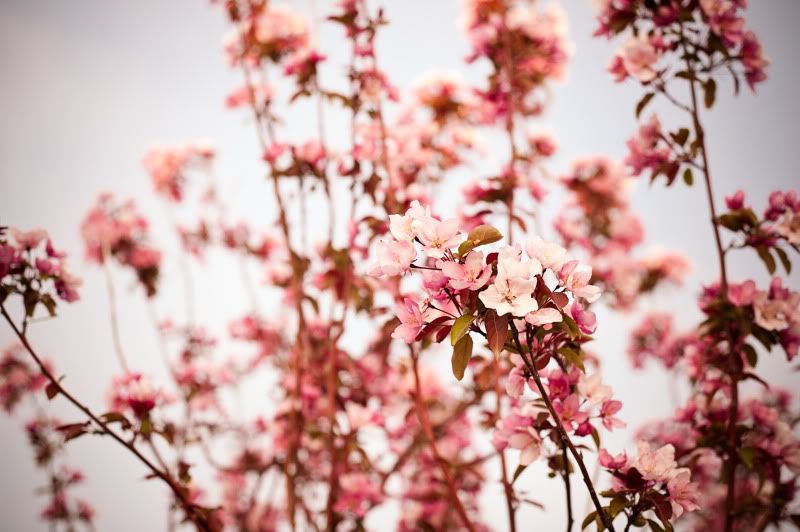 All in all, I'd say Beckett's 1st birthday party was a success.
and just in case he wants seconds.......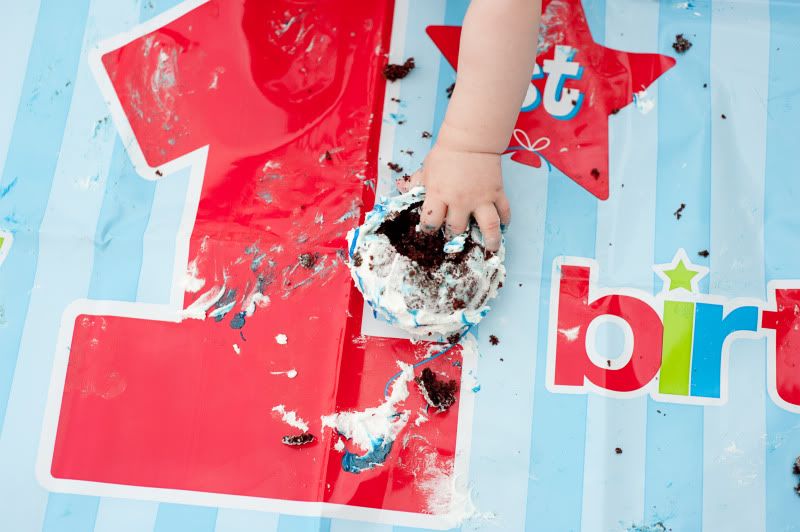 happy birthday my sweet little baby boy. you are just perfect. your curls are the sweetest thing i have ever seen. and you are even sweeter than your curls. i love you beyond all the mushy words i could ever type. you were the perfect gift to our little family.