Sometimes I get super duper overwhelmed with how to handle my blog. I love blogging and editing our family photos. Right now, as I sit here, seriously, my life is totally rejuvinated just by looking at many of our photos from the last few months. Many of them had been untouched. Maybe quickly loaded off the CF card and maybe, maybe flagged for later. When I have "free time". Haaaaaaaaaaaaaaaaaaaaaaaa!
Tonight Derrick fell asleep on the couch so I quietly snuck into our room to look at pictures and maybe throw up a blog post. Not throw up. That would suck. Throw up a blog post. Man, that sounds weird now that you think of it. Sorry. Especially to you CaSandra. My BFF, CaSandra hates throwing up or the words throwing up or the thought of throwing up. Ok, ok, I'll stop. Sorry Cassie. Sorry.
Anyway, so I have lots and lots of pictures to post on the blog. And sometimes I wonder why I post them? And if I should post them. I know a few of our family and friends really enjoy them. I love telling the little stories behind them. I love interacting with other bloggers like me who are moms of teeny little humans like mine. I love reading their stories. I love writing my own stories.
But then I get freaked out and hear of someone who stole some photos off of a blog and made up their own fake blog life. Creepy creepers. And not that I think I have any. And I really don't worry about that crap. Creepy creeper crap. But....I do not like the idea of someone stealing my pictures. I don't think anyone can steal my pictures. I have some type of a block on that. At least I hope I do. I need to get that more figured out. Do any of you other bloggers out there ever think about this or care. Or am I just whacked out of my blog-lovin mind right now? Just curious.
Ok, so anyway, back to the blog. Sometimes I get really overwhelmed with posting and keeping up and keeping things in chronological order. One day, real soon, I want to order a blog book. Or fourteen. Probably from Blurb. And that's like gonna be our "scrapbooks". And I think they should make for some pretty fine scrapbooks. But until that fine glorious day happens when I get my arse in gear and decide what year to start with for my blurb book, I need to just keep on blogging.
So, I am going back here. Back to December. Not the Taylor Swift song. Although I do rather enjoy that song. I'm going back to December and pulling some fun photos off my card. Beckett's first waterpark. The boys were super excited to go. Derrick and I decided to take off some work and just get away with the boys before the holidays hit in full force. We left the day after Leighton's very first Preschool Christmas program. The program where we watched in awe and total excited suprize as he did
THIS
. We were really flyin high after that big performance. For real we were. It's exciting when you see your child excel at something. Especially while he is wearing a cute Christmas sweater. So, we smiled our way to the waterpark and got ready to just soak up some chlorine and pizza and christmas jammies.And each other.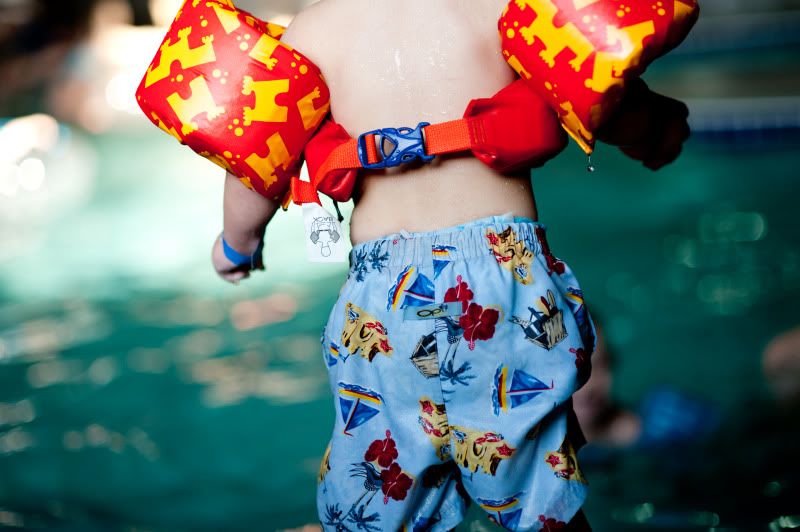 my three.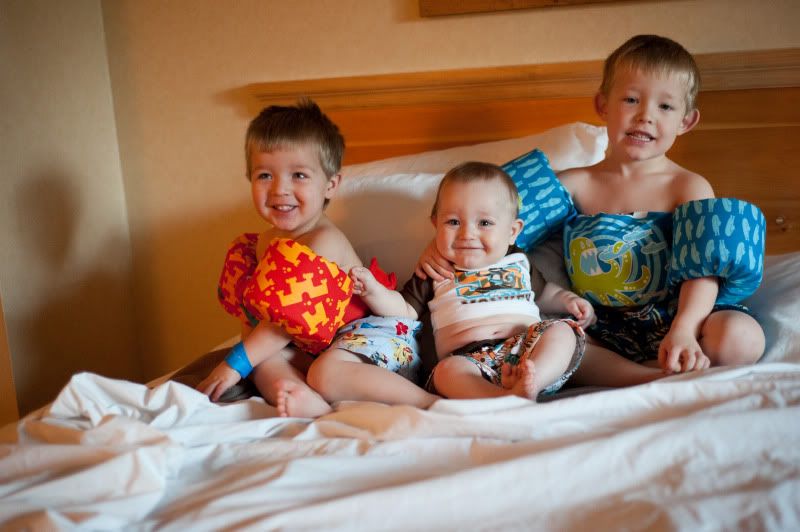 surf baby. and a dad.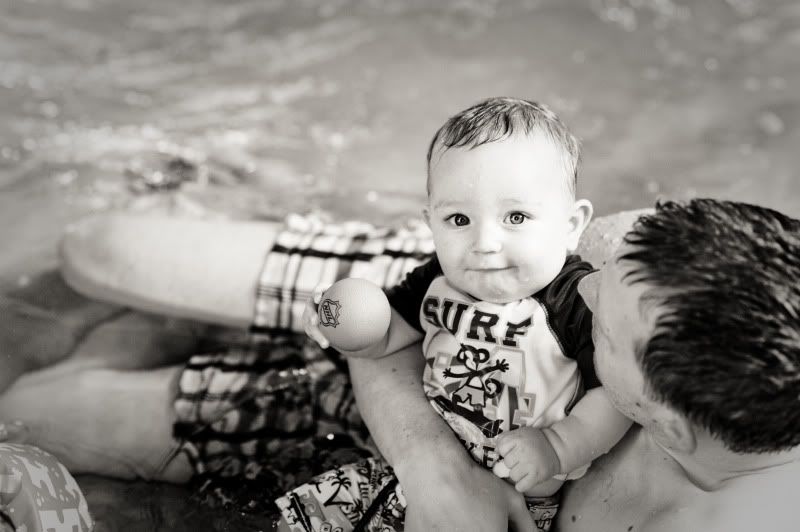 this is my life guys. 4 boys. and i shouldn't forget maverick. if he had been with us, you can bet your pretty little bottom dollar that you would see derrick with maverick's hind legs wrapped around his waist and his front paws wrapped around his neck. in a side hold baby type position. he's just weird like that. he doesn't do water well. werid. weird. dog. thus.....why we don't bring him to waterparks.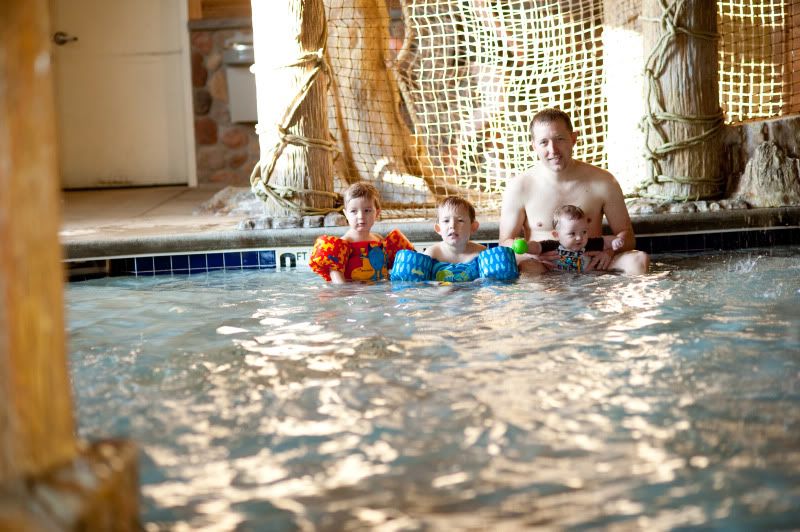 the in-betweens.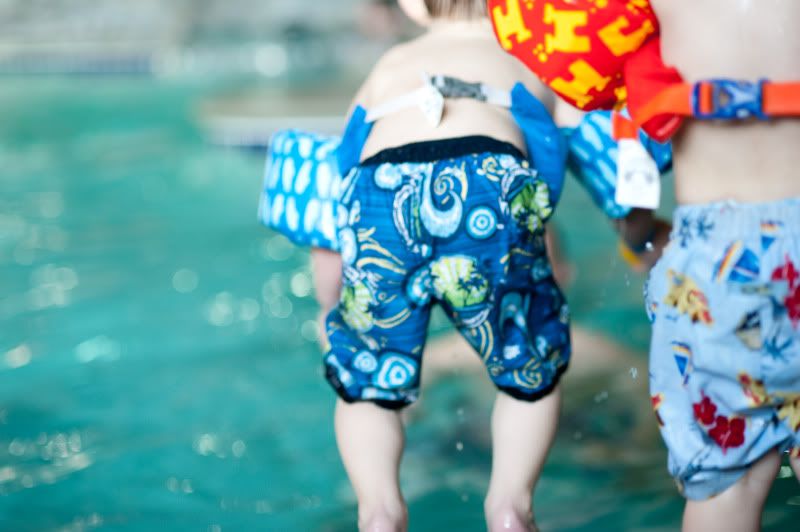 the perfect shot.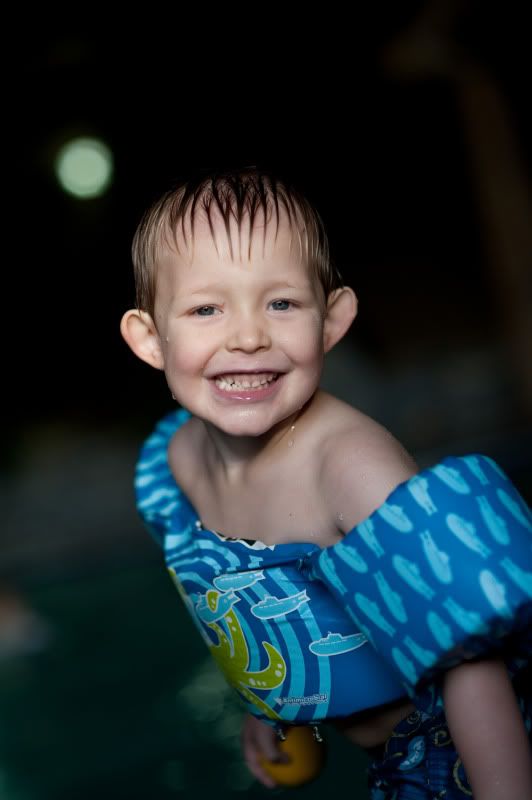 let's do this, boy. you CAN do it!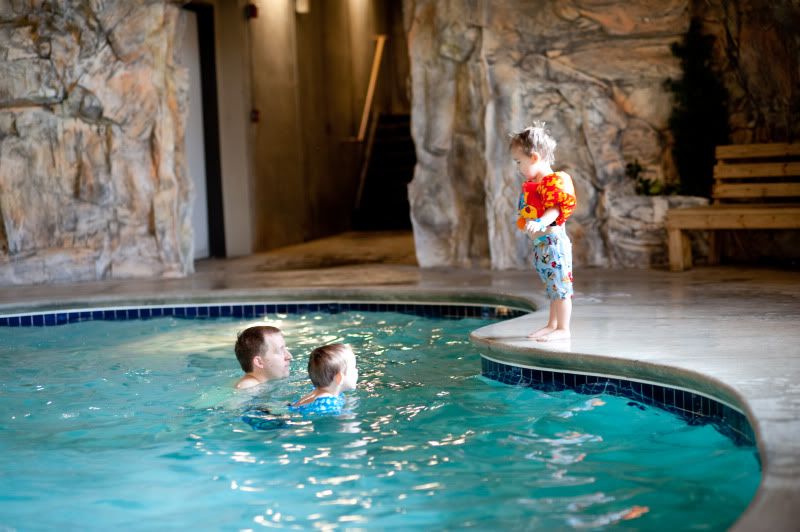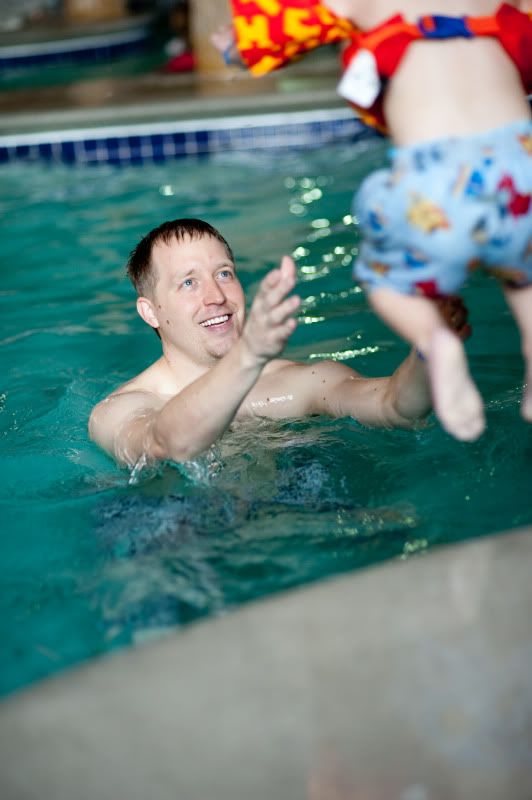 just good.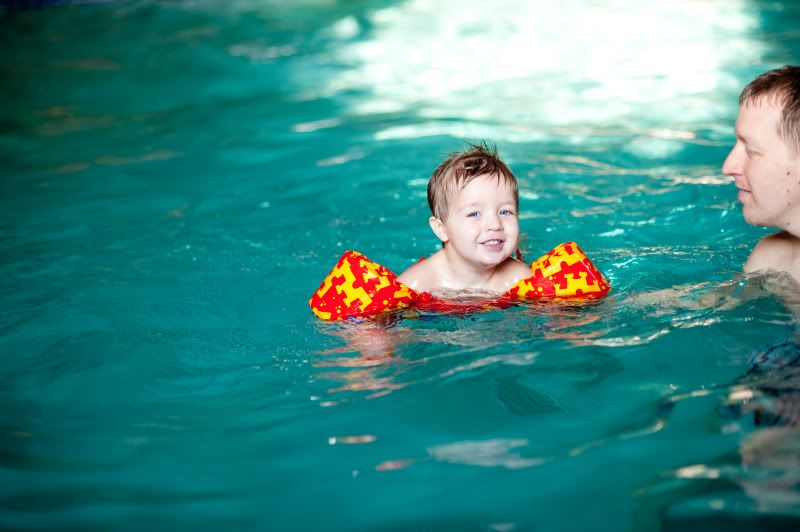 love.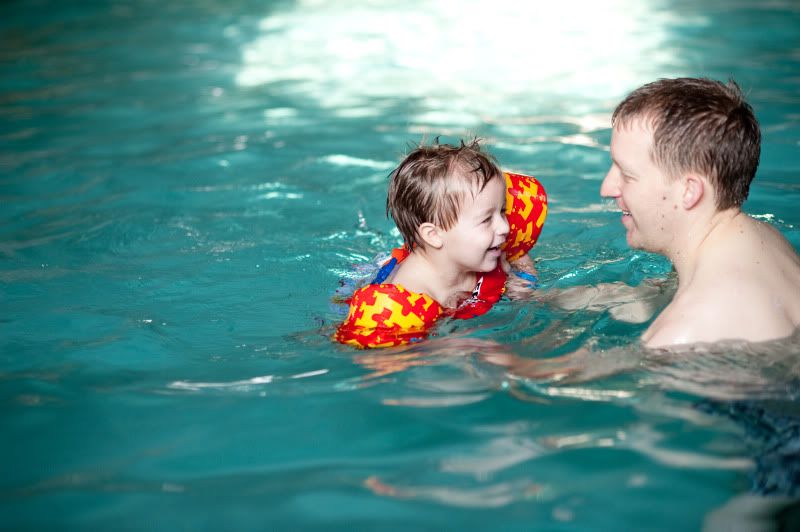 gosh, he's a great dad.
and i'm just pretty dang blessed.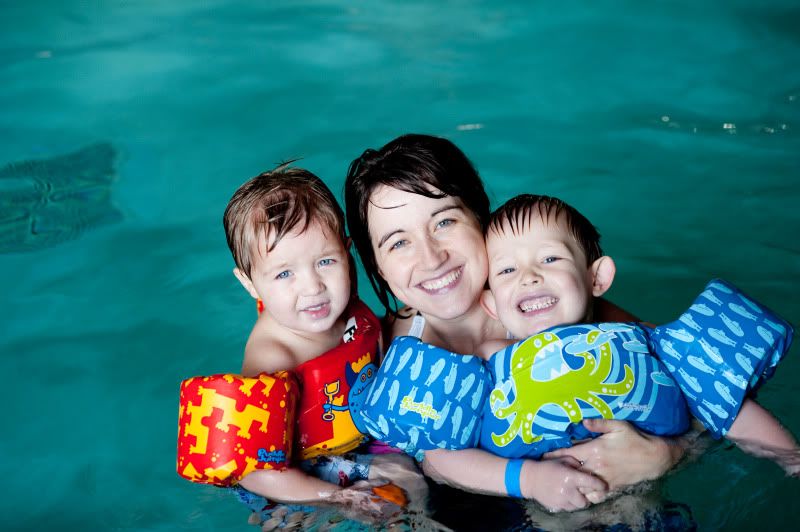 the waterpark was awesome. our family is awesome. God has blessed us. so i think i'll just blog on.