Christmas 2011. It will be told in Part One and Part Two. Part One today.
We had Christmas at my mom and dad's the day before Christmas Eve.
This is about as good as it gets trying to get the 7 cousins to cooperate for a picture. Thank you, Jonah and Lydia for looking toward my camera!
No thank you, Dad, for putting your right butt-cheek in my shot!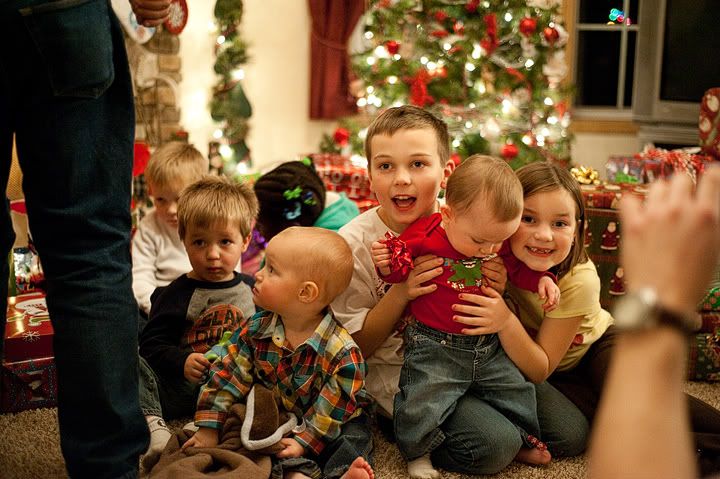 This is the lovely Christmas tree bokeh shot that I love. I'm a bokeh nerd like that.
These are my children. Once again, not cooperating. Love them.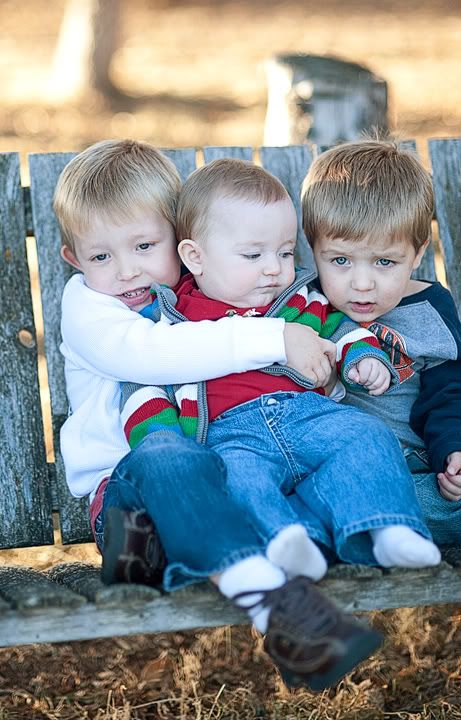 The bigger kids. Very nicely cooperating. Too bad I wasn't totally framing this correctly. Oh well, the sheer awesome-ness of this sibling picture makes up where I lack.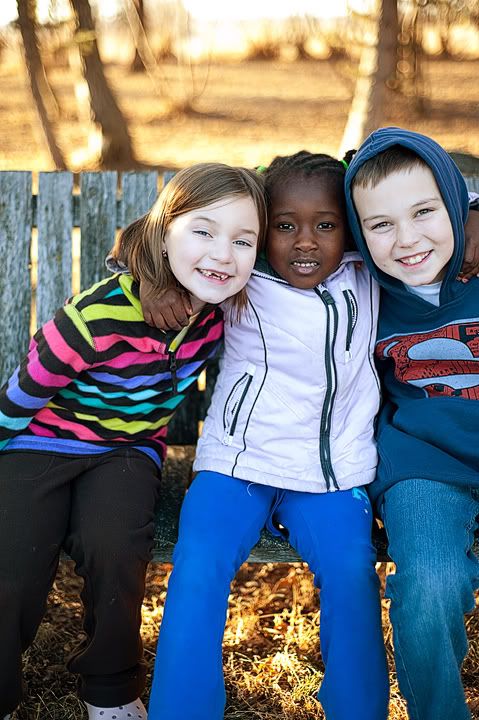 My monkey-like son. Doing monkey-gymnastics. Over the saw horse Grandma's couch.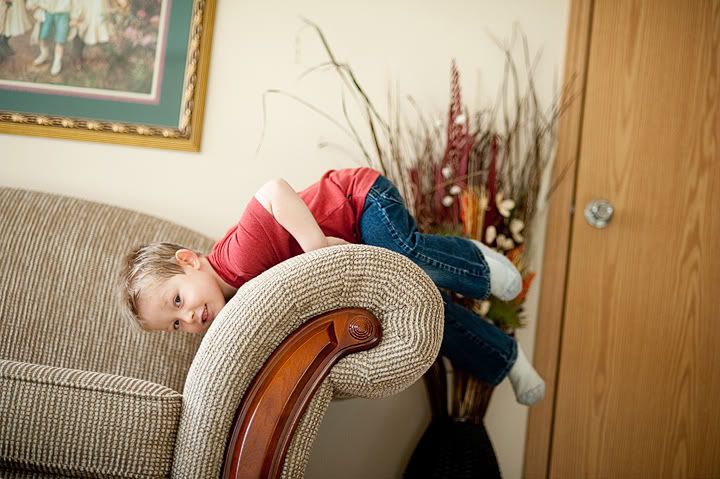 Oh, Beckett. We love you.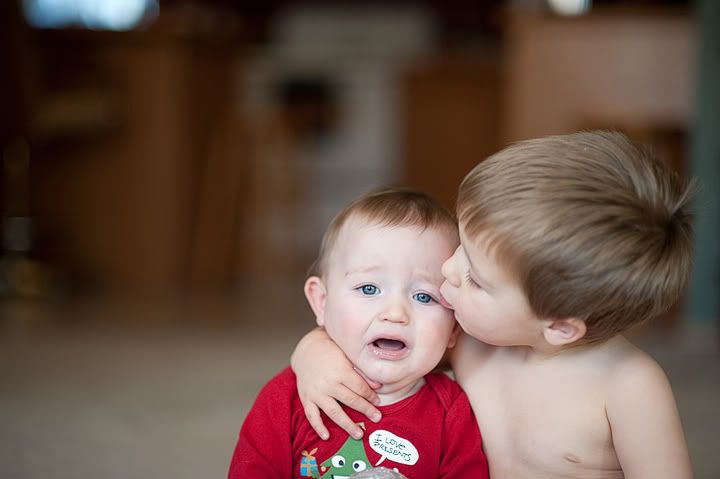 My bro, Jason and his little mini-deer-slayer, Keenan.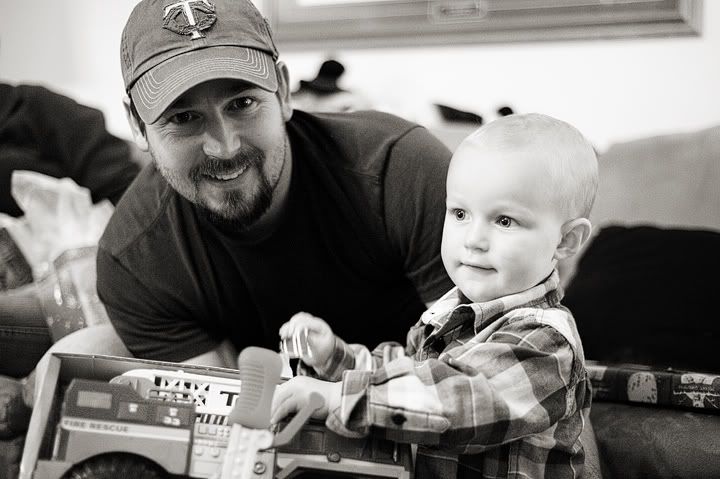 Chase and Grandma. Doing some serious cookie frosting discussions.
Laughter.
Ok. This makes me happy. That's my dad.
He's so funny. We got him these hunting bibs. He was born in full camo gear, I swear.
I think he may have even slid out of his mother's womb blowing a goose call.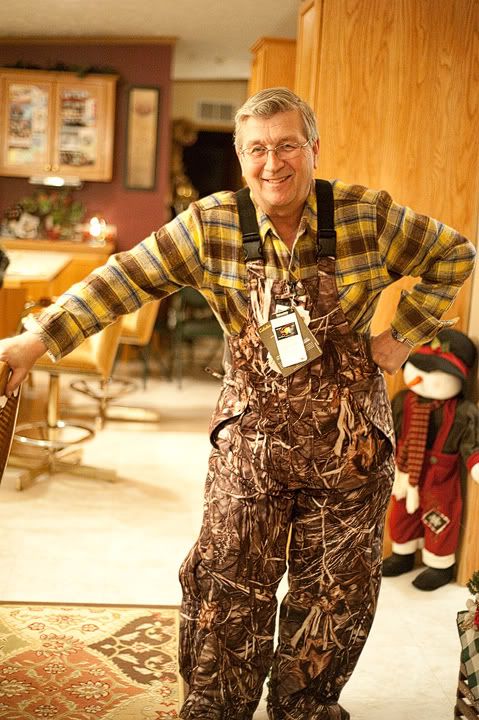 That's my girl, Lyd. Ok, she's not like totally mine, but we are tight.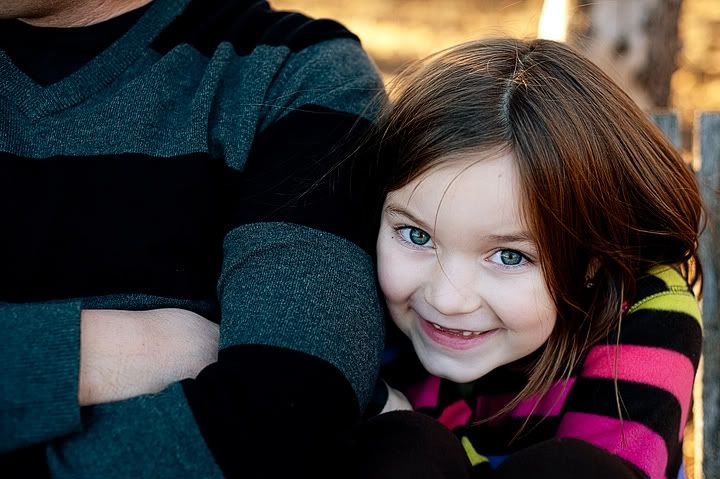 Ok, things got pretty intense after the Christmas meal and presents.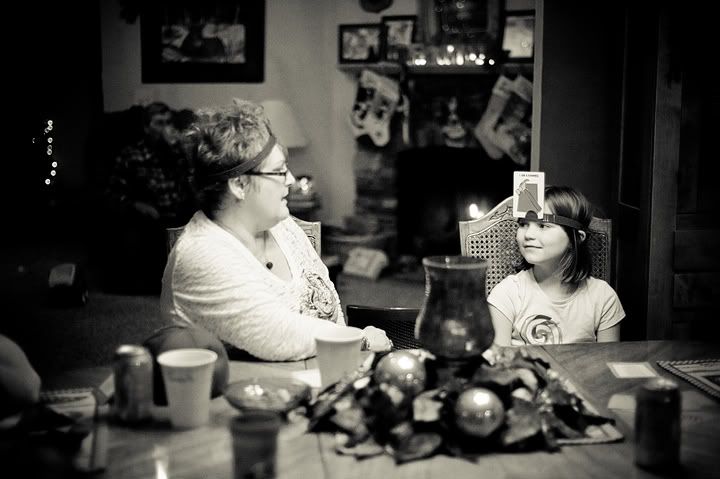 I love this.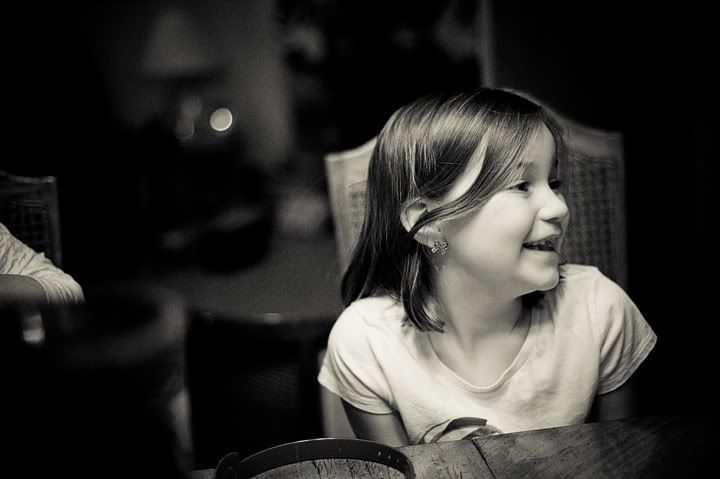 And this.
And well, I down-right love this so much, I might, once again, eat this baby.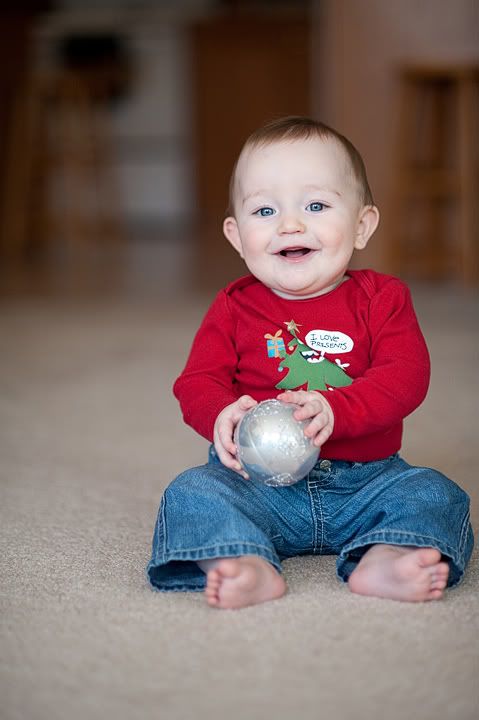 Christmas Part One was perfect and filled with ________.
(can you fill in the blank-hint: see pic below).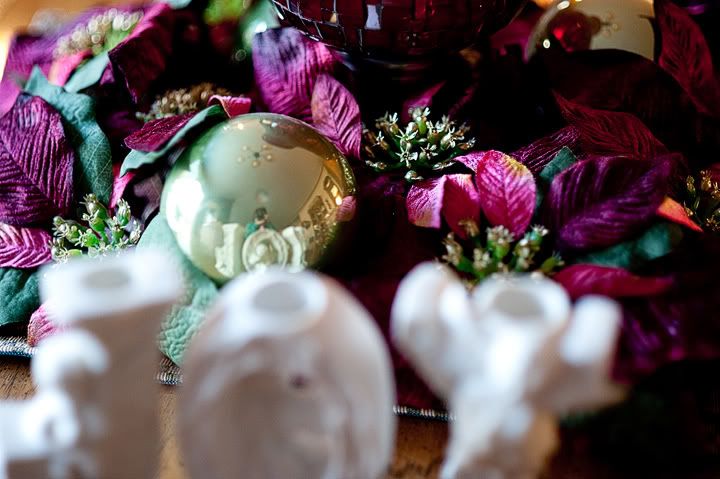 Ok, and just incase you don't have very much skill in the area of looking for reflections in Christmas balls.........here's the answer: