My Three | Week 32
Sure, being the little brother has it's benefits. Someone is always smiling at you
because you are so cute. And you sure get a lot of kisses from your whole
family. Including the dog. And hugs aren't in a low supply either.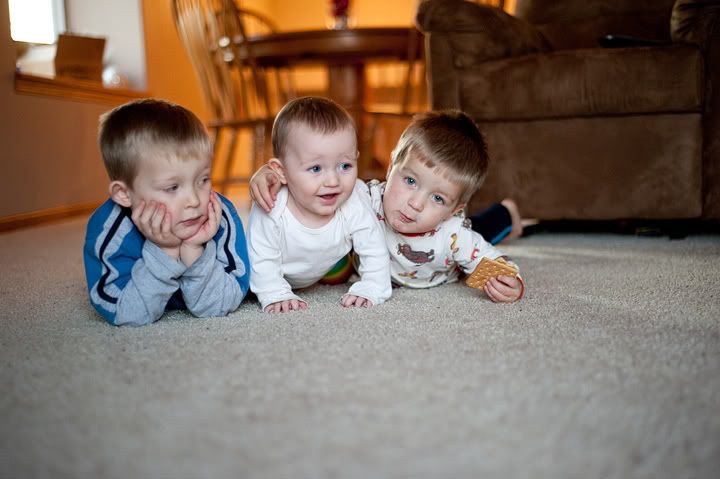 And then there are those other times.
When you have had enough.
So....naturally, grow yourself some knees and you learn to crawl.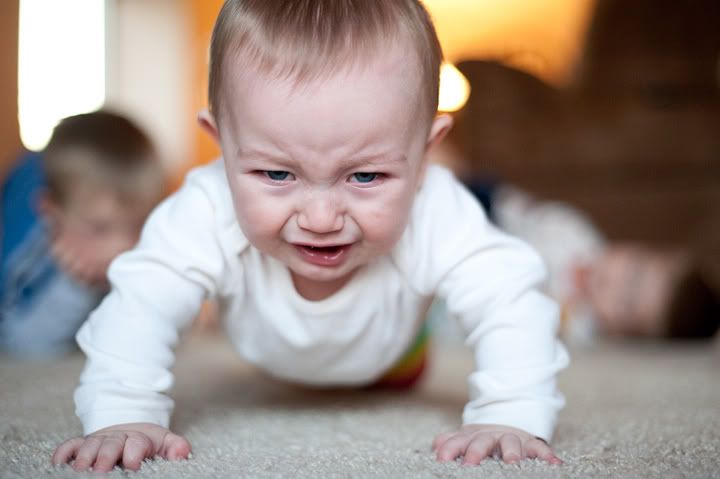 Job well done my sweet boy. Your iron-will and determination
will carry you a long ways in this life.