so i figure since we have Christmas in July, why not have July in Christmas? really, i'm not even sure what the deuce Christmas in July means. but....i do know that July in Christmas on this blog means that i am super behind on blogging some fun events and i need to get my rear in gear.
anywho, the 4th of july was a lovely little event this year
there was ALOT of baby action. ALOT.
so i'm super duper too busy to be taking photographs for people anymore. but....there are a few little newborns that get born and my camera just turns itself on, marches across the state and insists on being the lucky dslr to photograph them. so, naturally, i just shut up and listen to what my D700 is telling me.
and i click.
this is my BFF, Melissa's newest little boy, Evan. seriously.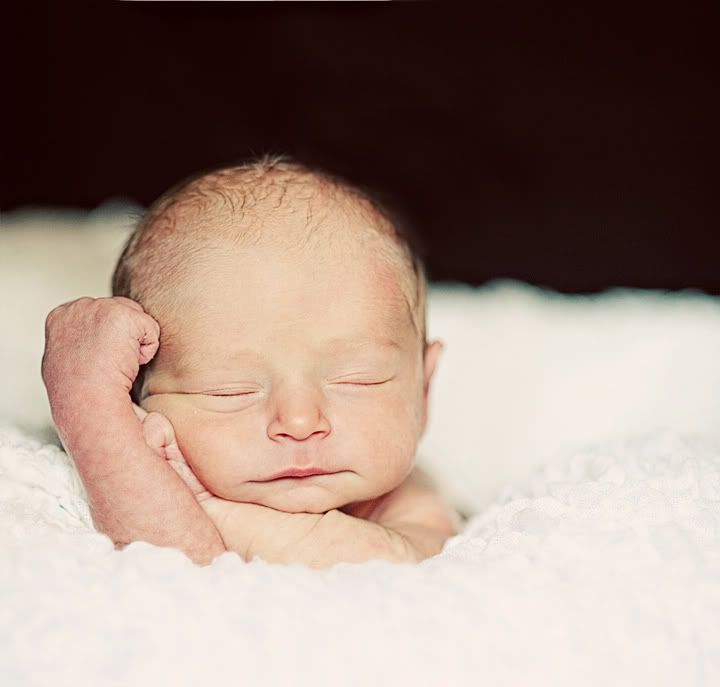 the sweetness is unable to be contained. little mr. evan, wrapped in his mama's loving hands.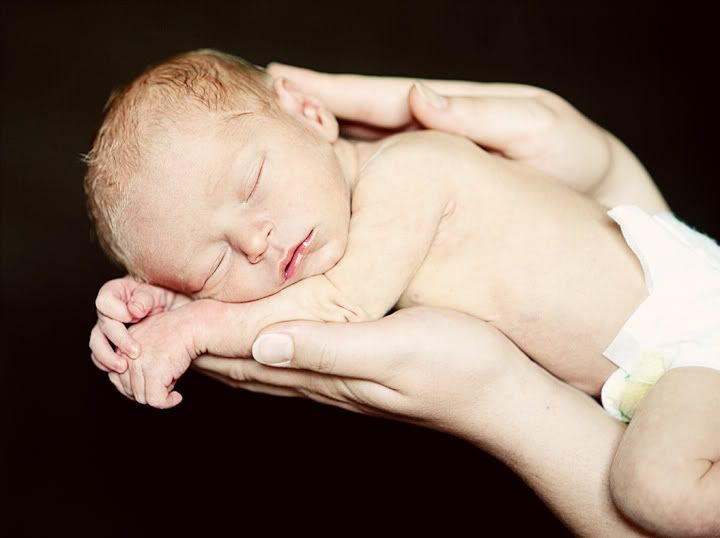 then there was my new niece, Helen.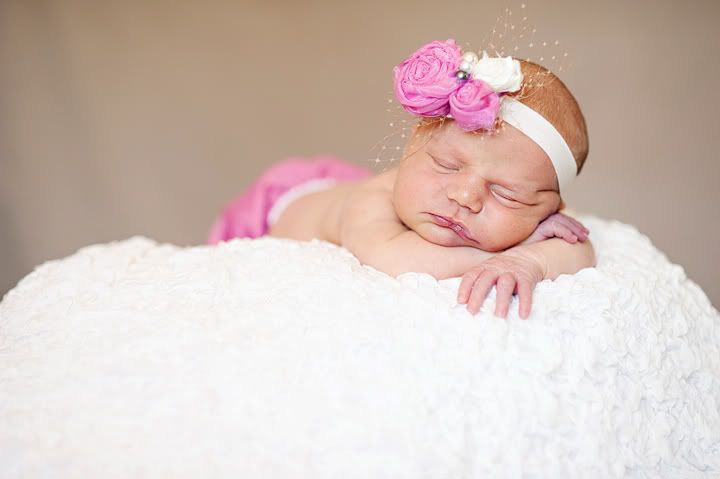 and here, her mom lovingly painted these blocks to coordinate with her diaper cover. how sweet is that?!which her mom by the way, has recently opened her own baby boutique across the state which i'm totally pumped about! MoeMoe's Garden recently opened in Dickinson, ND and carries some stinkin adorable and awesome and unique baby, toddler and mom items. Way to go Jayme!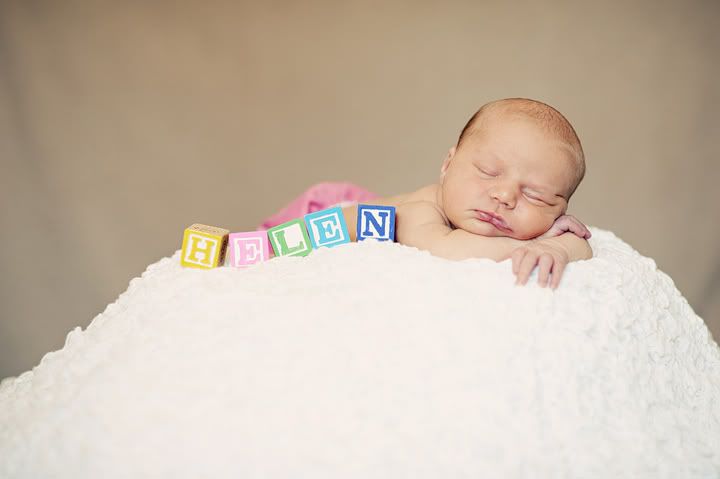 speaking of sweet. this is Helen's big sister. my sweet Ramona. before we went out into the backyard for a swim in the baby pool.
leighton doing his own odd version of swimming.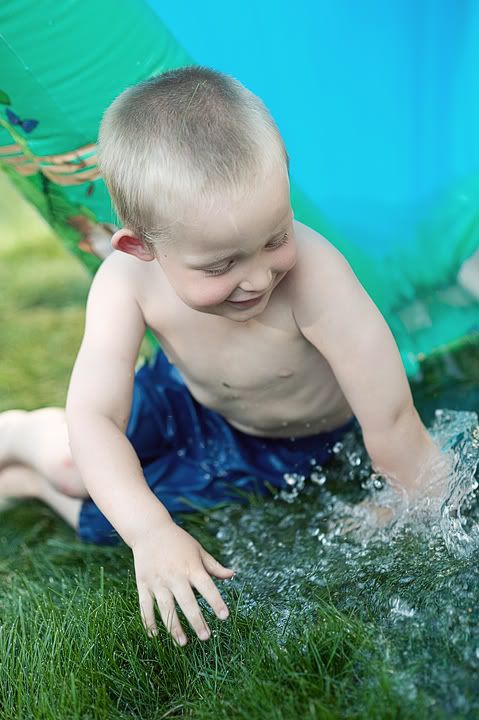 my beautiful blue eyed boy. one of them anyways.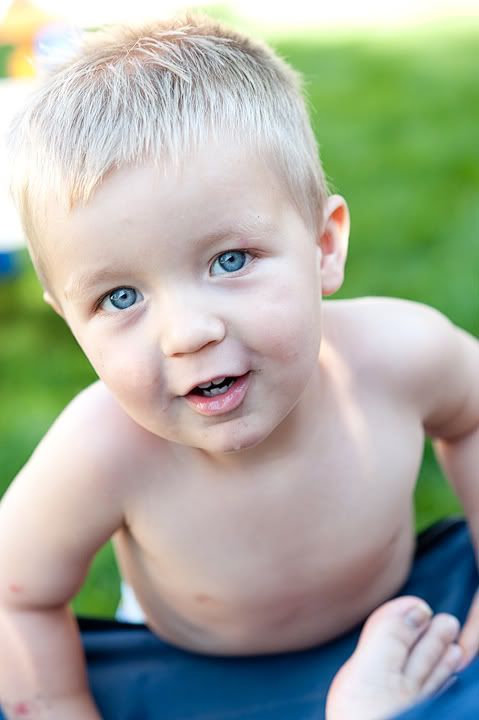 grandpa just enjoying the day, watching his grandbabies play.
mr. chubby cheeks. and his baby. i mean, the baby is mr. chubby cheeks. sorry honey. typo.
rrawrrrrr......if i wasn't taken, i would so marry that guy. oh wait. i did that already.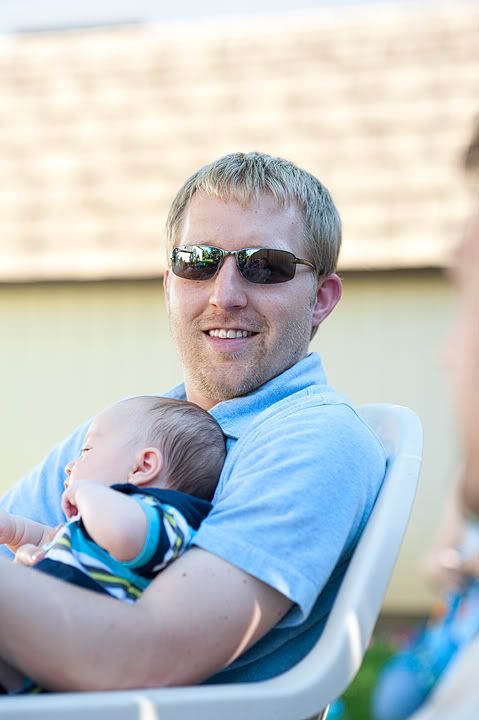 and this picture represents a total of 6 adults trying to get a normal picture of two newborns and 3 toddlers. yep, i didn't think so.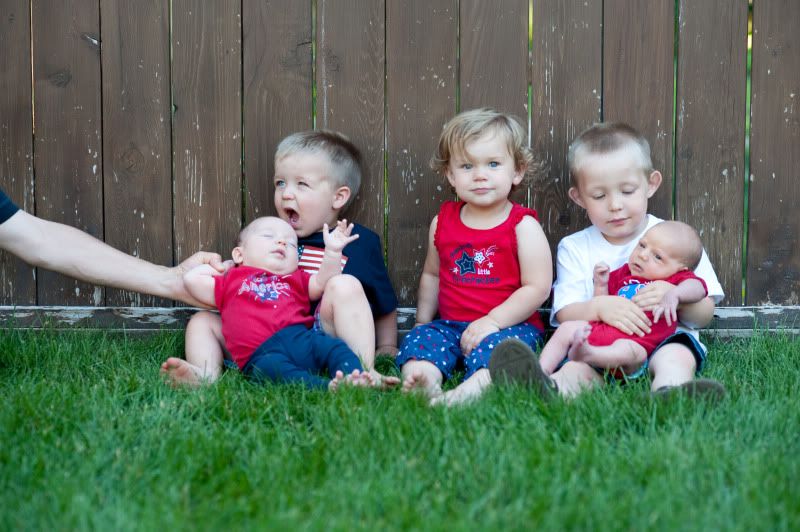 oh my sweetness. grandma frances and her sweet great-granddaughter.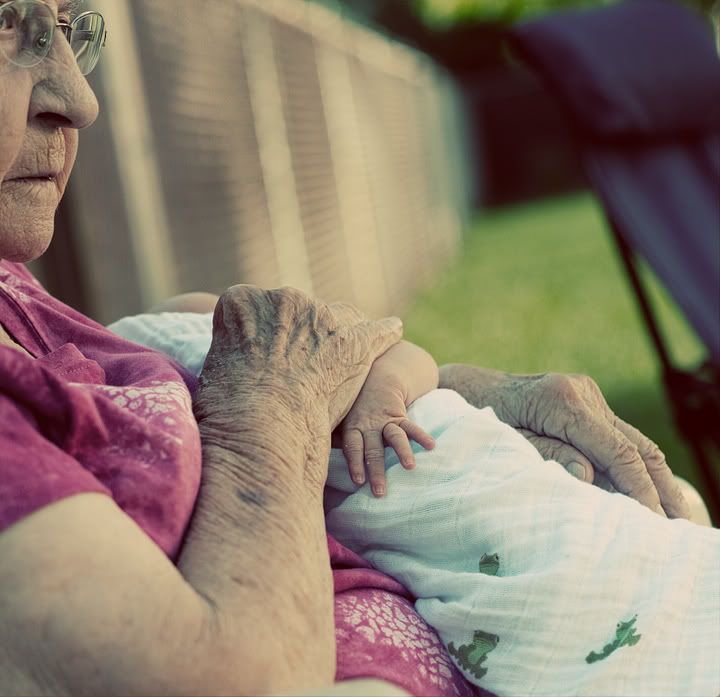 and here is one of the VERY FEW pictures I got at the fourth of july parade. this is my chasey. he got traumatized by the SUPERloud firetruck siren. this is how he walked to me. this is how he sat with me for the next hour and half. tootsie roll in his mouth. he eventually fell asleep like that and drooled tootsie roll all over him and me. it was sticky but mostly sweet.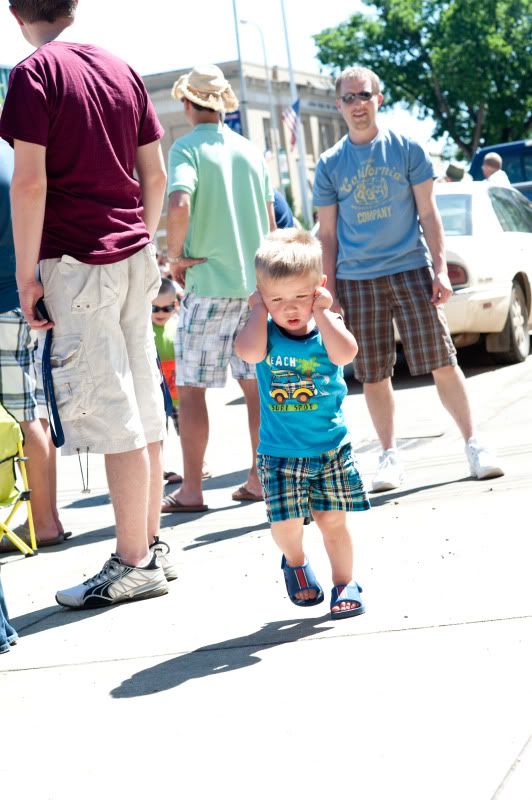 more newborn-ness. naps are just more fun this way.
look at those lips!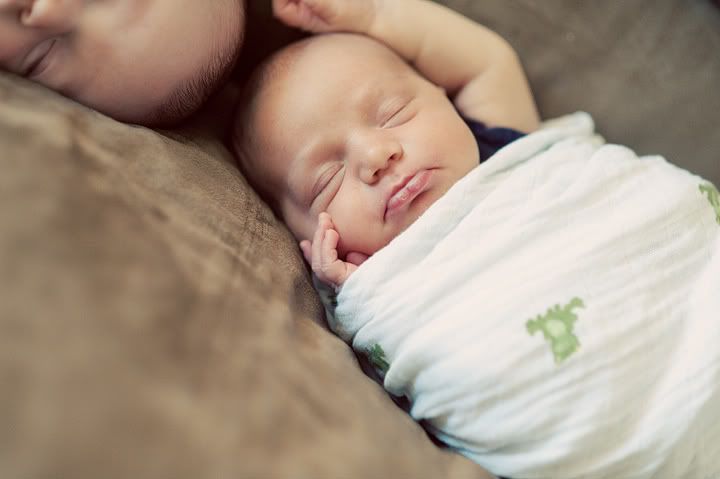 we returned home on the actual 4th to celebrate on our street with a few neighbors.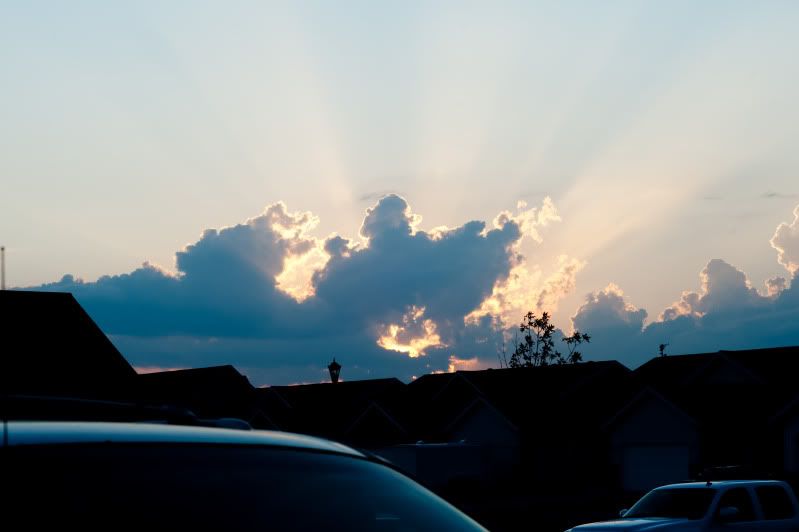 this is chase. still traumatized from the firetrucks. now waiting to be re-traumatized by the fireworks.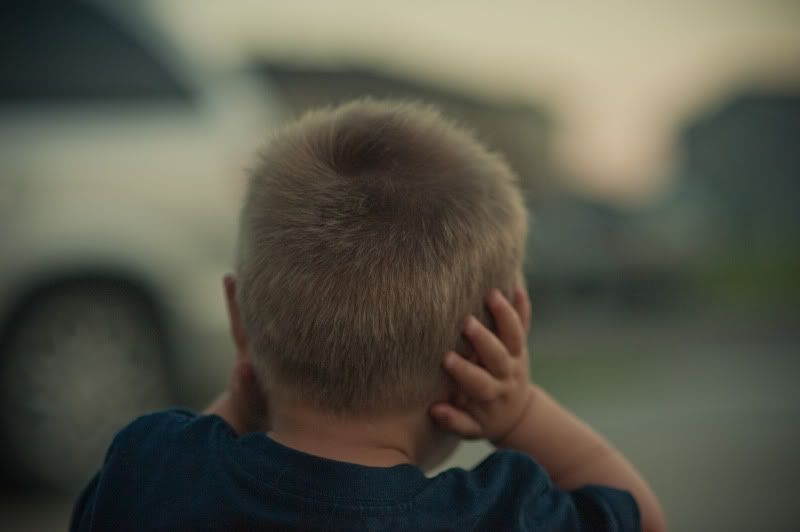 however....before the fireworks could get really going, a nasty, torando-producing storm blew in and we headed for the basement. even though we didn't get fireworks, leighton provided us with his own show.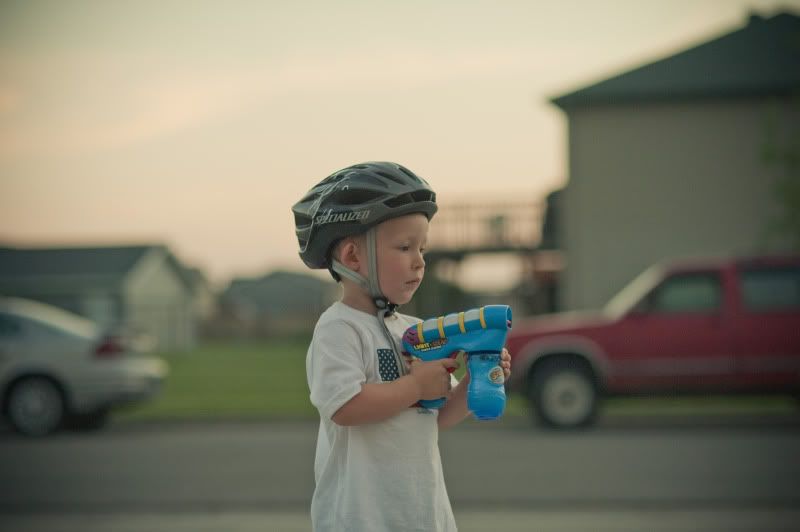 bubbles 2011.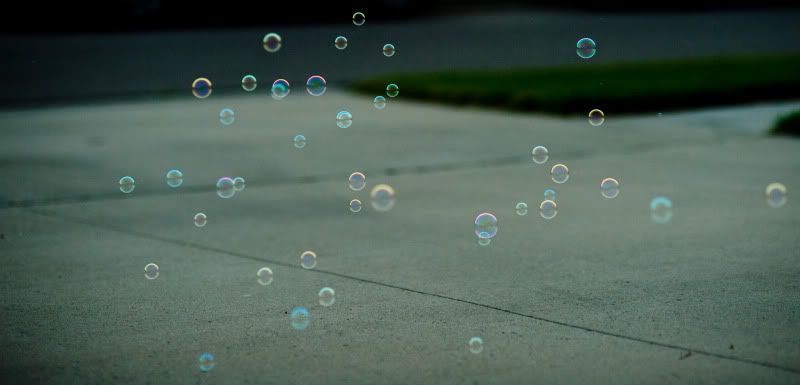 that was pretty too. and thankfully the tornado-ey storm didn't hurt anyone.
in the end, our weekend was filled with lots of newborn sweetness, freedom, family, memories, fun and
even some bubbles.