Halloween is always quite a treat at our house. Three littles to get dressed up always makes for
maximum cuteness. I suppose I'm partial but I do not think there was a cuter lion, dragon or baby lion
in the whole entirety of the earth. Let me submit the evidence.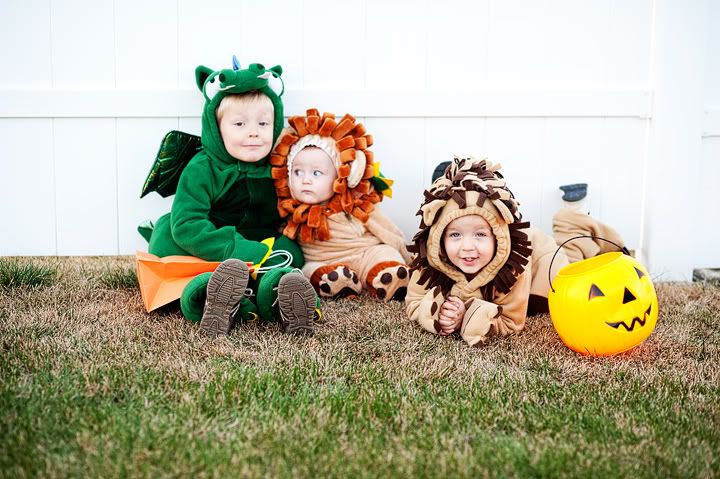 So, we started the afternoon strong. Complete with Halloween shirts, a fun and tasty halloween edible craft project. Thank you Pinterest.
Notice my cute little pupil all ready to learn about crafting and frosting.
Someone clearly already knows about the frosting part.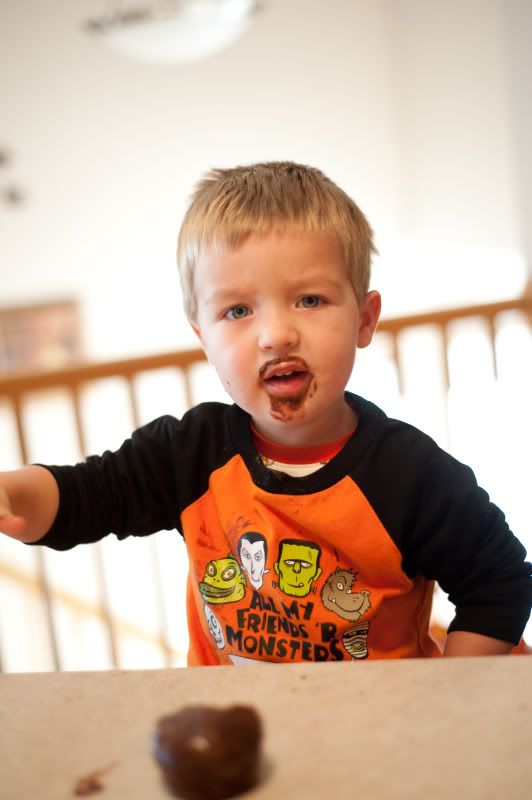 Now, pose nice with your cupcakes, Leighton. Or that.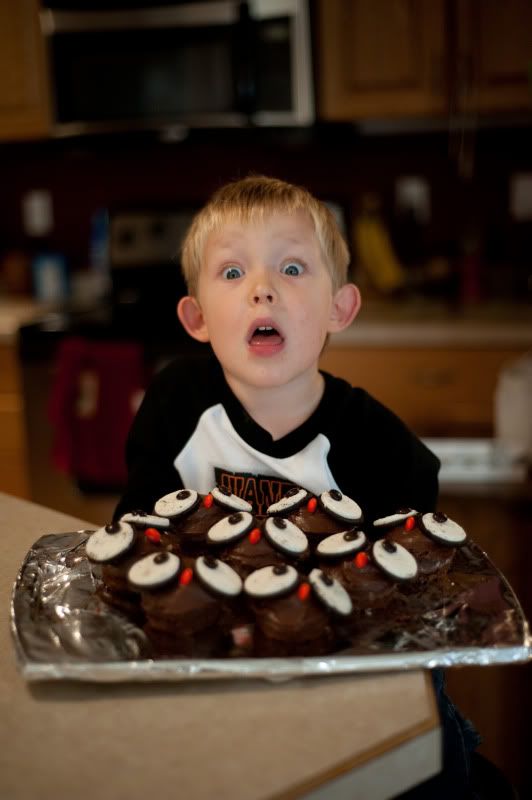 Oh.....and I did mention halloween shirts, right?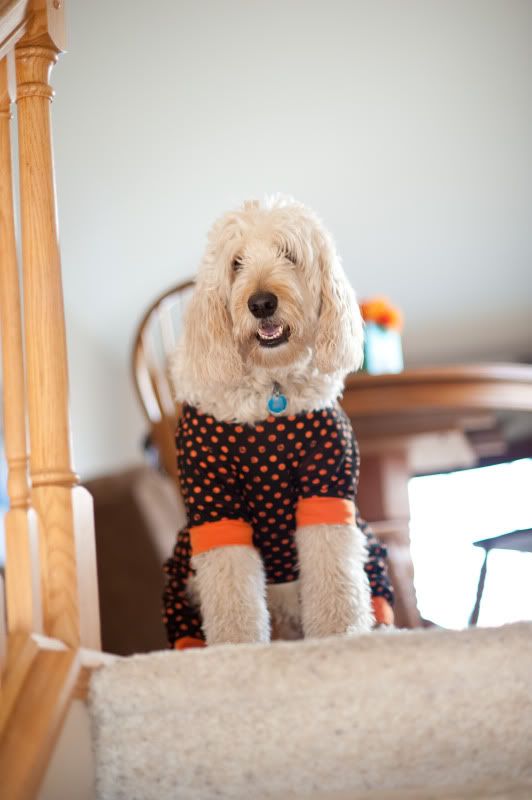 It's a rule, Maverick. Sorry. ALL family members must participate. Especially when one scores this polkadot halloween shirt at Target, for .75 cents the previous year.
Earlier in the day, Maverick came with us to pick Leighton up from Preschool. Snapped
from my iphone at a stoplight. Seriously, people. I do not make this crap up. This is my weirdo dog sitting in the front seat completely thinking he is a human. I can't imagine why he would think such a thing. Shirt and all.
p.s. my husband was not happy about the shirt for Maverick by the way.

Halloween pumpkins sent every year from aunt Linda and cousin Sarah! Thanks you guys!

A Halloweening we will go! Beckett is wondering who this new baby lion is in his car mirror.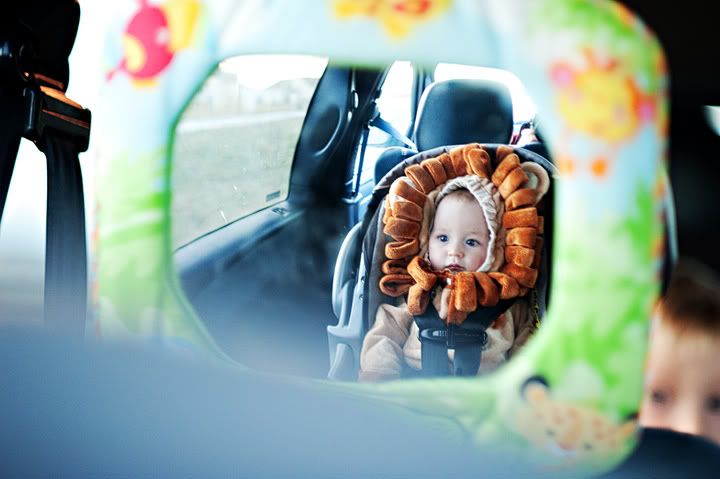 Dragon-boy.
Dragon-boy gets down to some serious trick or treating.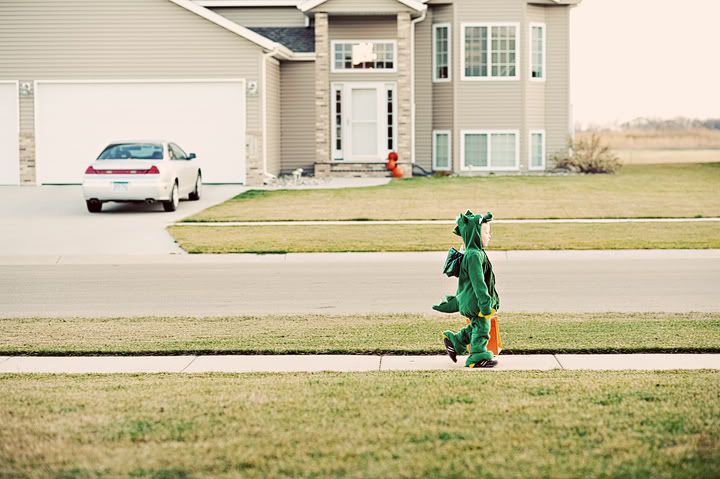 Rrrroaarrr says Chase. This is his personality in a nutshell.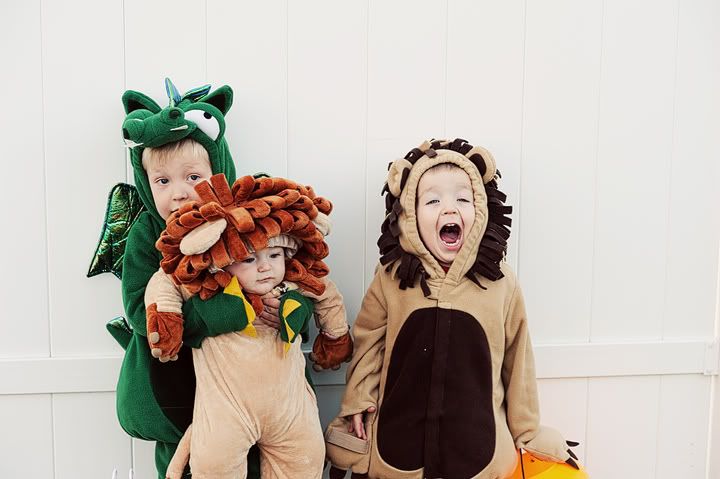 Baby lion, I love you!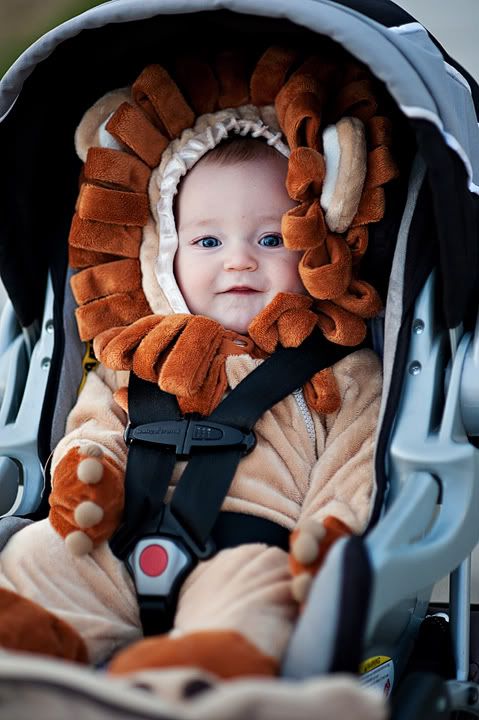 We loved watching them run up to the doors together!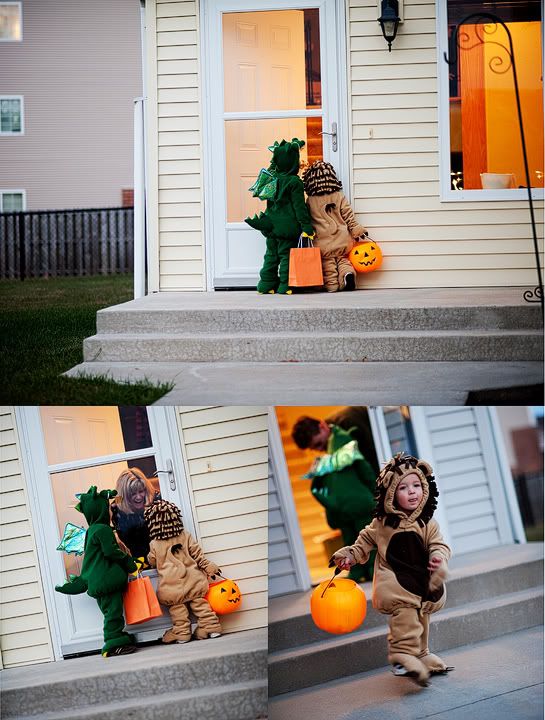 Halloween 2011 in our neighborhood was quite a treat!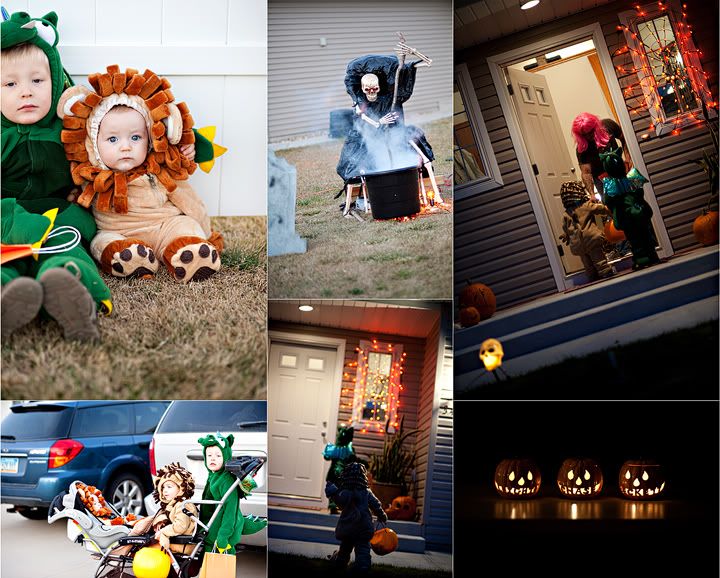 Halloween cuteness. Beyond words. I love my goblins! Here's to another successful year. Our candy dish runneth over.