I really really love fall. There is just something about the crisp air, cloudy days and lit candles that speaks to me. I think it reminds me of home a lot. Fall was always a special time at our house. The boys went out hunting and me and mom spent the long weekend days together. In a cleaned up house, candles lit and some very delcious meal in the oven waiting for the guys to get home. Now that I have a family of my own.....it's different and fun. First off. We don't really keep candles lit around here too often. I do from time to time. But inevitably a little boy sized monster sneaks up and blows them out. And proceeds to touch the wax. And as far as a nice meal in the oven....I have to laugh at that one. I'm a big failure in that department right now. But maybe when my kids are older I won't burn as many things. Maybe? Anyway, it's fun to reminisce. And perhaps one of the reasons I tend to burn and ruin things in the cooking department is because of my new found addiction to
Pinterest
. Seriously. Love it. Although it may be one of the culprits of my burnt meals, it also has it perks. Like taking a super-uncreative in the craft department soul and making some things possible and fun. Like this! A monogram letter pumpkin. Super duper easy. Cut out a piece of fabric into a letter and glue it on. Now I can do that!!!! Yay!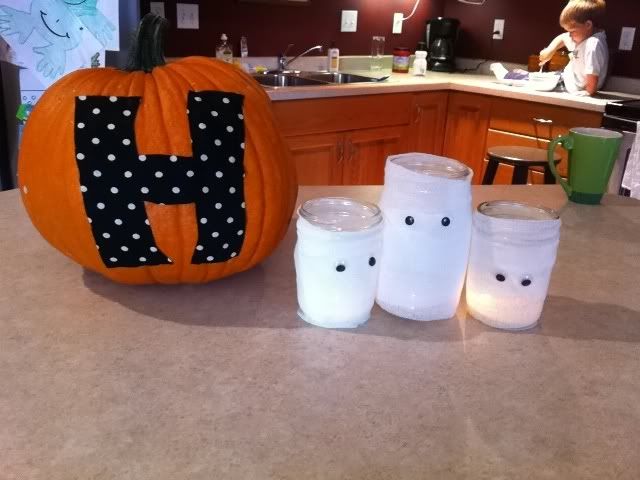 Or these....my boys had fun with these mummy jars. I find them pretty cute, we got a little craft time out of it and later we had a "campout" complete with ice cream next to them.
Here are my boys at the campout. Wow guys......way to look like you are enjoying yourselves!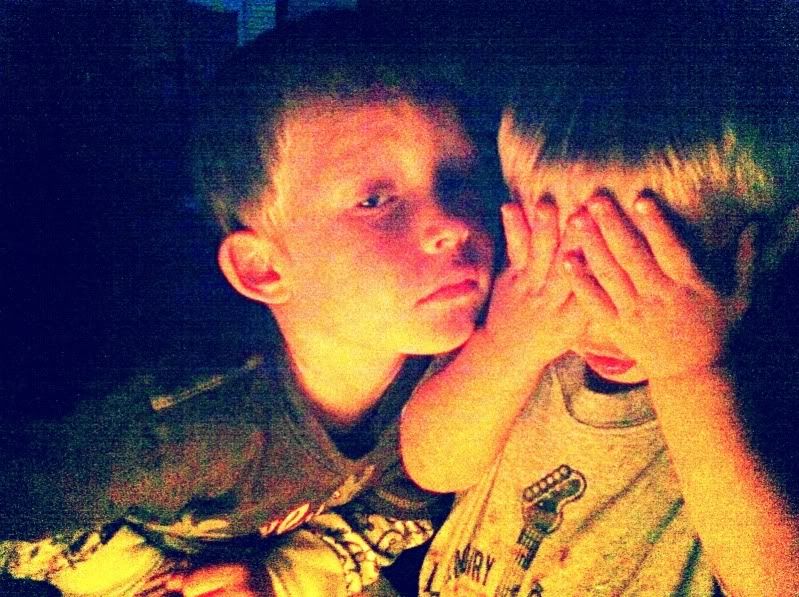 Beckett didn't join us for the campfire because he was sleeping. But later in the week, he and I had a little cutie mc cute pants photoshoot on the couch. Nothing sophisticated about it. Just my baby boy. In his "I love my mummy" shirt and his big blue eyes and pierce my heart with a valentine type of arrow smile.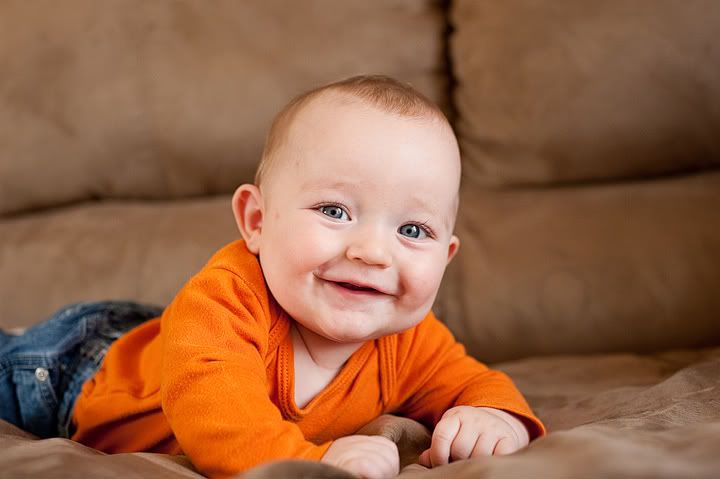 Eyelash central.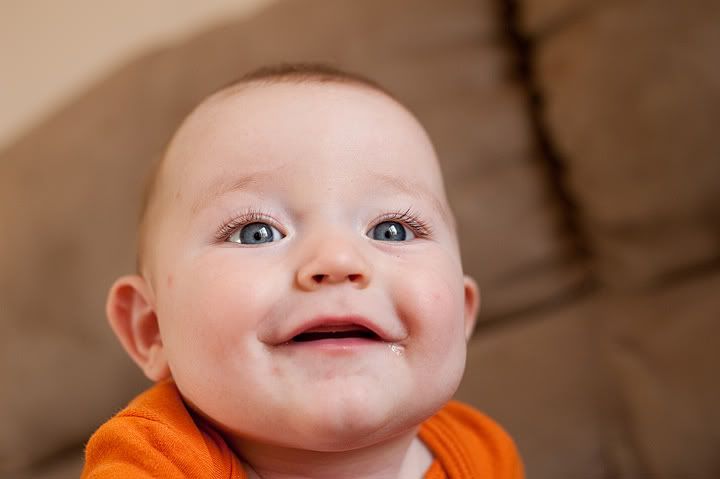 My little sitter up er guy working on his balance and strength.
I can barely take how cute he is.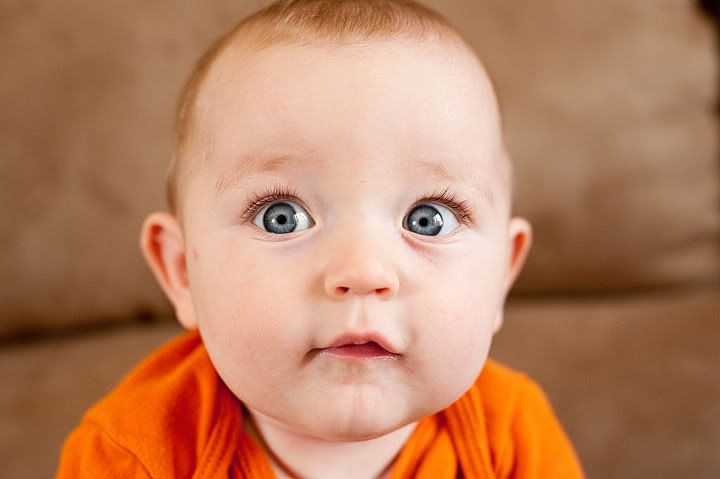 Look at me, Mom! Hurry and take a picture...before I do a sideways face plant.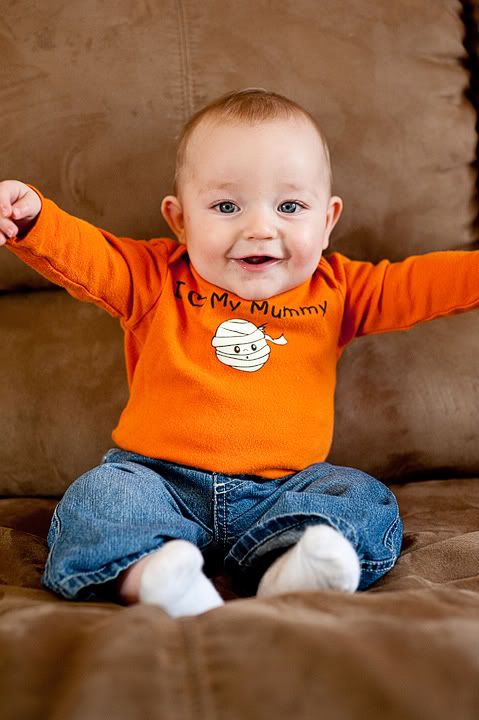 Brother loves.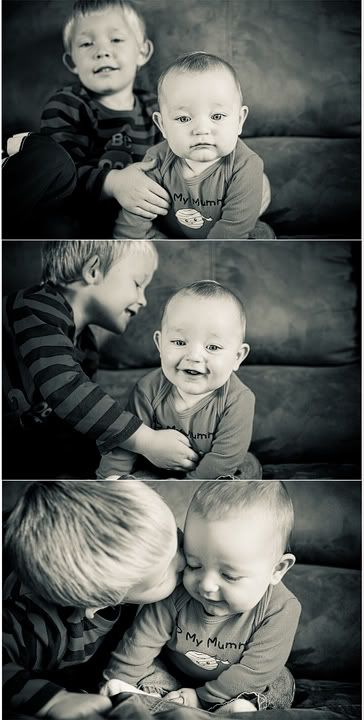 Mommy love.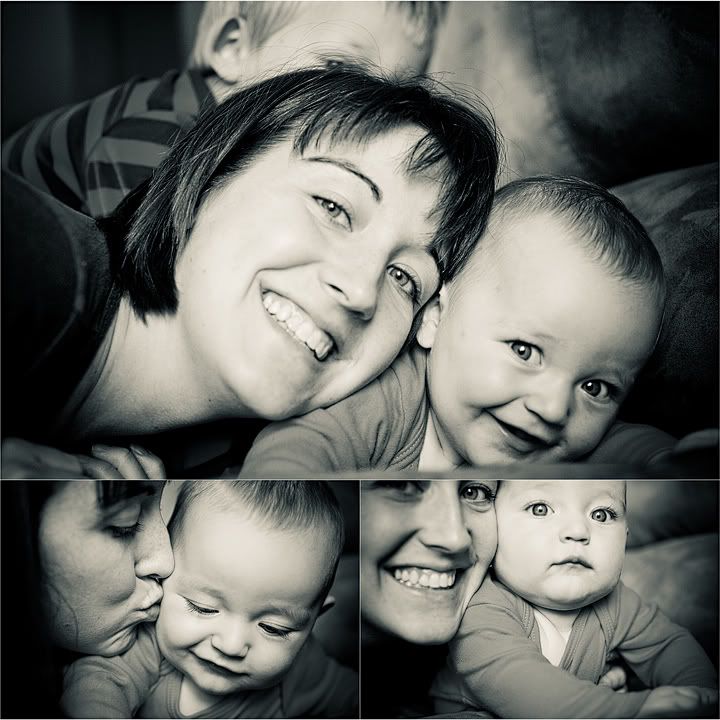 My biggest boy. Getting an idea.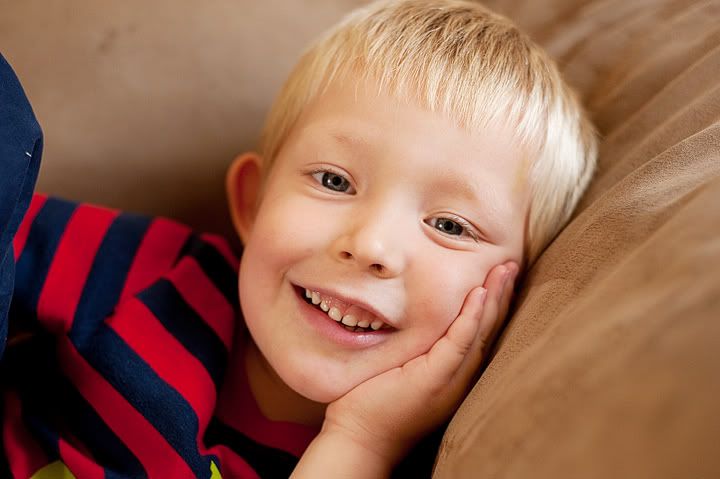 Here is it. Oh boy!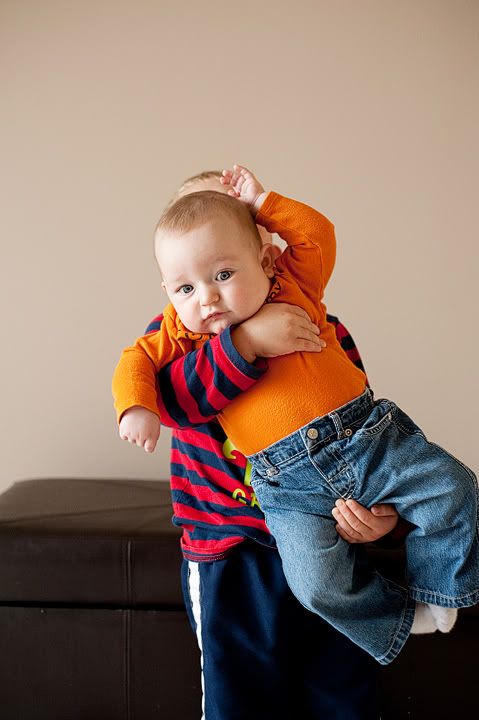 And I love this photo the most! This was us our neighbors birthday party this weekend, taken on Derrick's iphone, by Derrick. Way to go honey! I love this picture!!! and NO the egg absolutely, positively DOES NOT symbolize anything, thank you miss
Heidi Smith
for the lovely suggestion on FB, though. it's just an egg from the toy kitchen Chase was playing on. phew!!!