How to bathe a Beckett Tutorial.
Step 1. Find yourself a Beckett.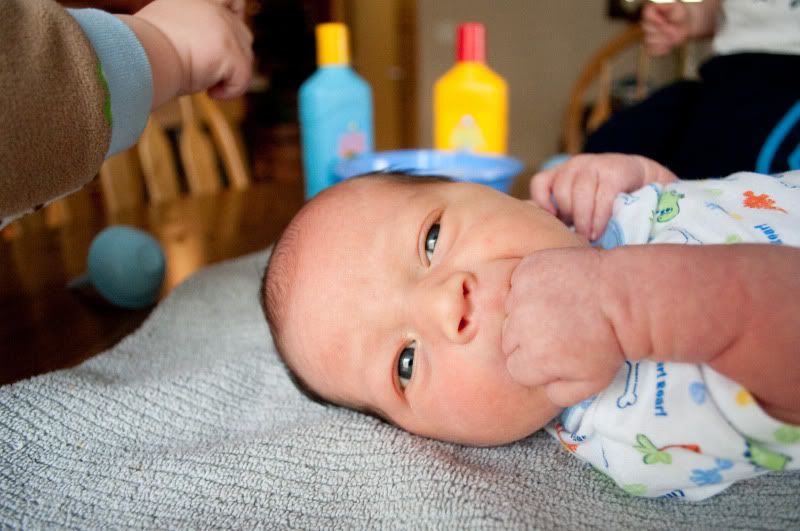 Step 2. Find yourself some baby bathing products.We use safe ones.
Step 3. Find yourself two cute toddlers to help bathe your Beckett.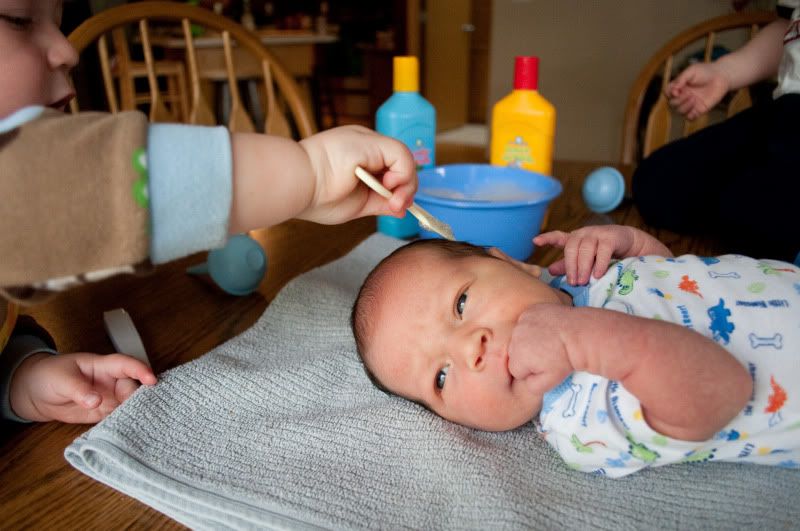 Step 4. Realize you need to put your camera down if you want to actually get the bath completed.
Ok...snap one more picture.
Step 5. Finish the bath without any pictures of the actual bath because....
A.your hands were wet and we don't pick up a $2600 camera with wet hands
B.you don't take your hand off your wet, slippery Beckett during the bath
C.you have two toddlers near your wet, slippery Beckett...yet another really good reason NOT to take your hands off of him.
Later....to make up for the fact that you didn't get any pictures of the actual bath while it was in progress, you can just take some cute, cuddling-with-a-Beckett-after-his-first-bath pictures. Cuz those are cute.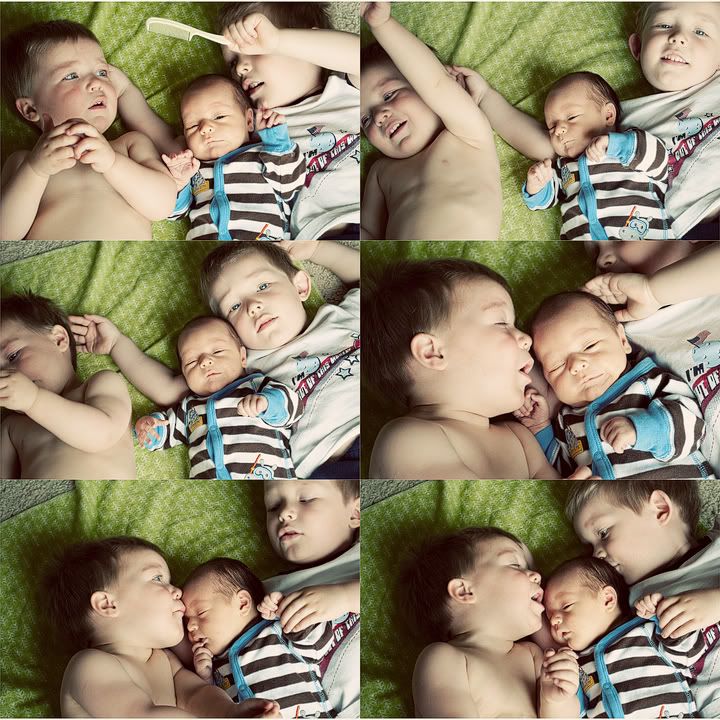 And a little after that, you can even take a cute squished up and snuggling with mommy while she takes pictures with her new iphone. Cuz that's cute too.
Overall, Beckett got clean. And I got some cute pictures. And that is a success in my book.