Spring is just RIGHT around the corner. I know it! I feel it! It's gonna happen soon. I adore it when it arrives. And this is the time of year when I begin checking the 10 day forecast several times a day just to get that glimmer of hope that the snow WILL MELT! I love the excitement spring brings!
In the meantime....when we are still stranded inside....we sometimes engage in some pretty wild indoor activities. It's hard to harness the energy of two little boys who have begun to thwart and work together to get into all kinds of "trouble". But sometimes, just sometimes, when the temps are still low and the snow is still flying, we don't even make it out of our jammies and we just.....JUMP!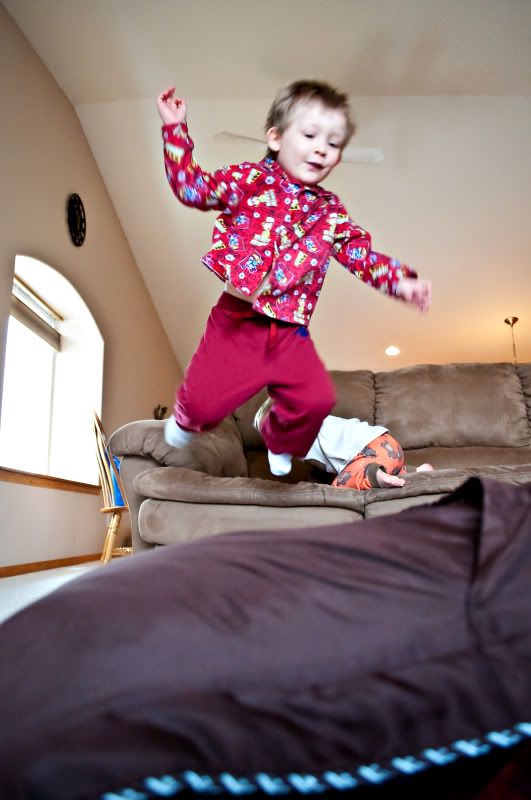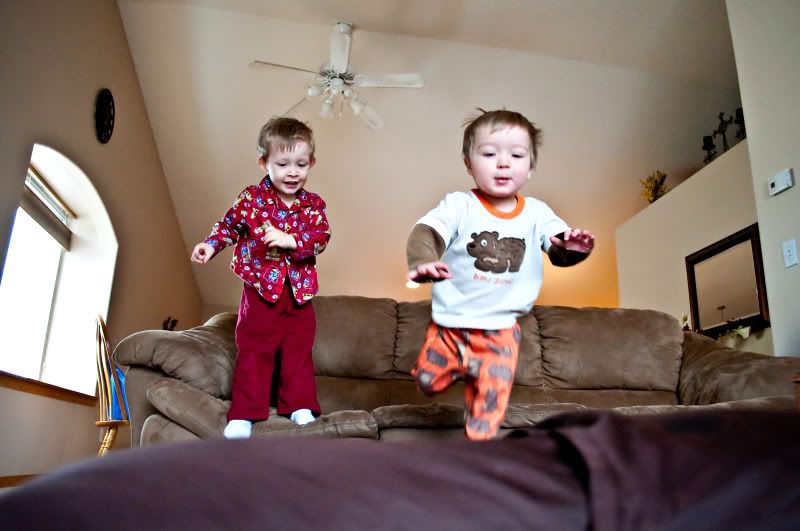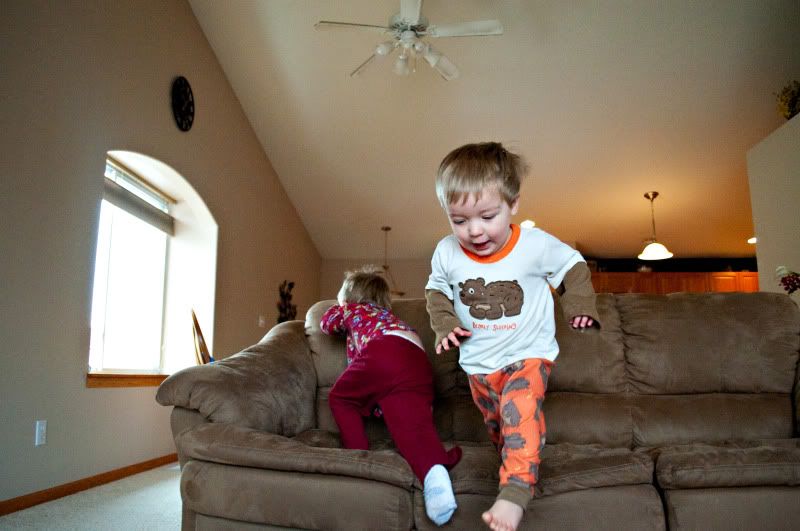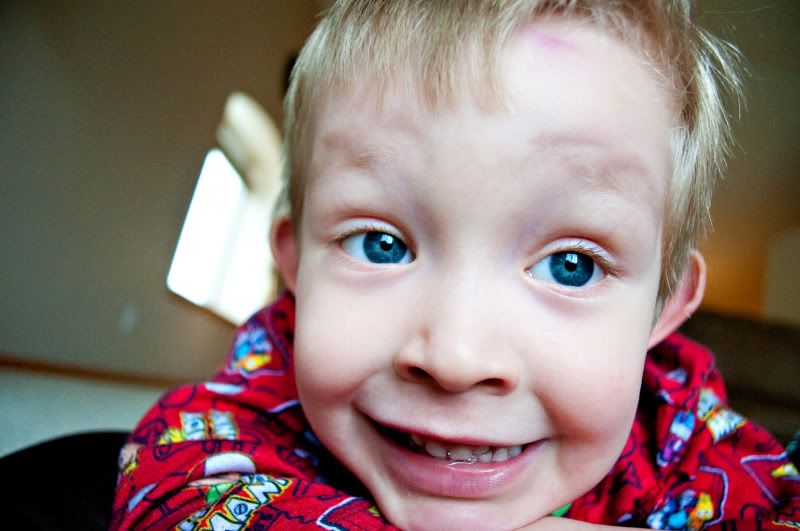 I heart Chase's face here!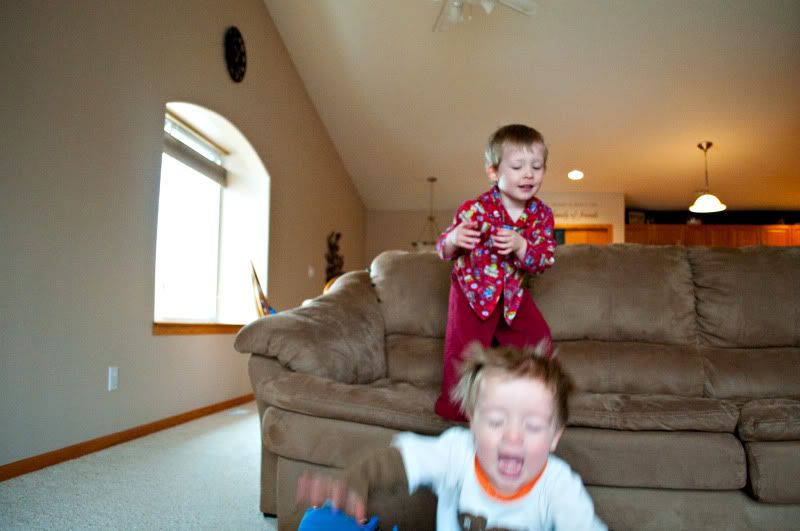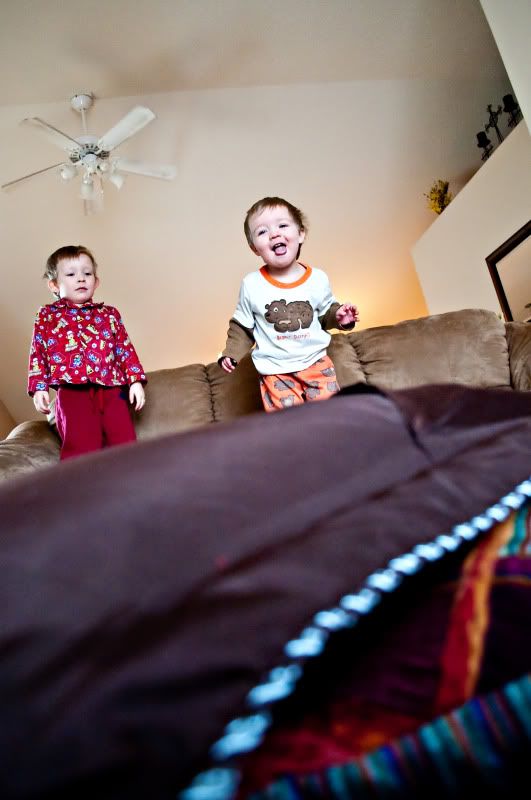 I especially heart this.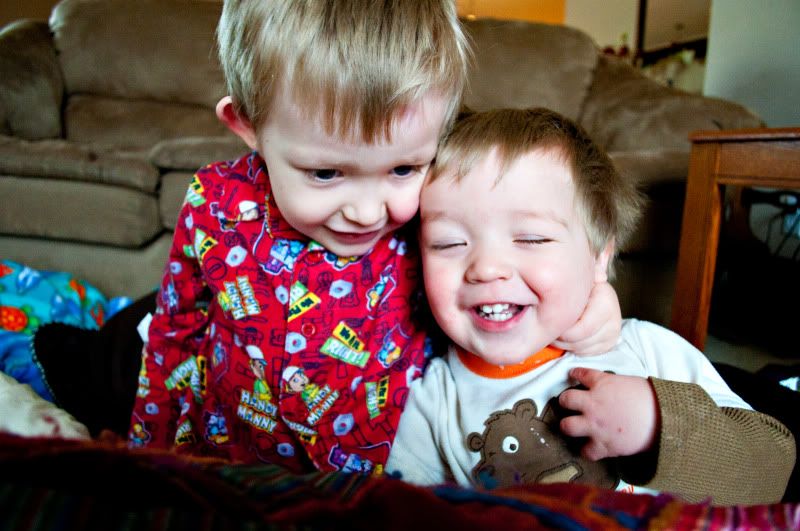 And this little video, is pretty heart-worthy.