I'm finally getting around to blogging a few pictures from our wonderful Thanksgiving trip! We went back to Derrick's hometown and had a wonderful weekend. The storm kept us from leaving until Thanksgiving Day but this was not a bad thing because we got to celebrate a wonderful Thanksgiving feast with my brother and his family. You can see them in
THIS MIRABELLA BLOG POST.
They are a wonderful family and I am so glad that we live so close, just a few miles apart. My little Leigthon and their little Taneah are the best of friends and spent most of the morning cooking us food on Taneah's little kitchen! Upstairs, in the real kitchen, my sister-in-law, Valerie, who loves feeding people, preapred a lovely feast!
Later, on Thanksgiving Day, we forged on through a bit of an over-stated winter storm and made it to my husband's hometown.
We spent the weekend sharing another Thanksgiving feast and wonderful memories with family and friends.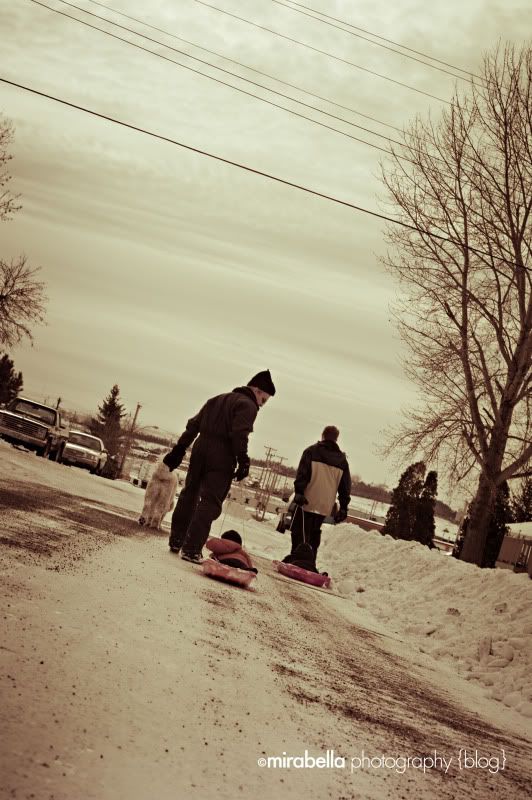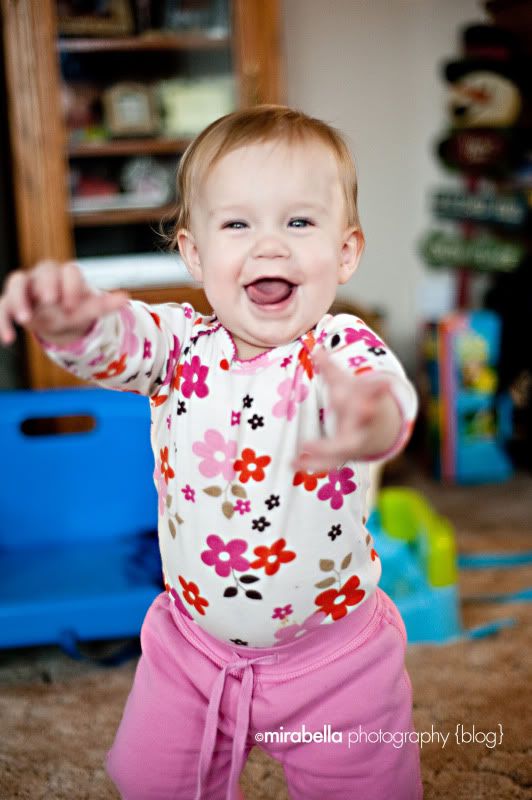 Once we arrived back home and adjusted
our
my waistband, we started decorating the tree.
And while we were at it, we decided to decorate Chase too!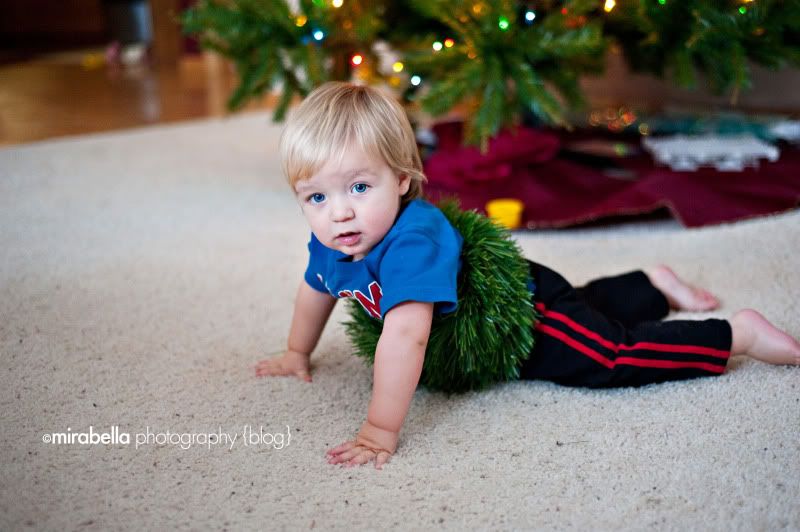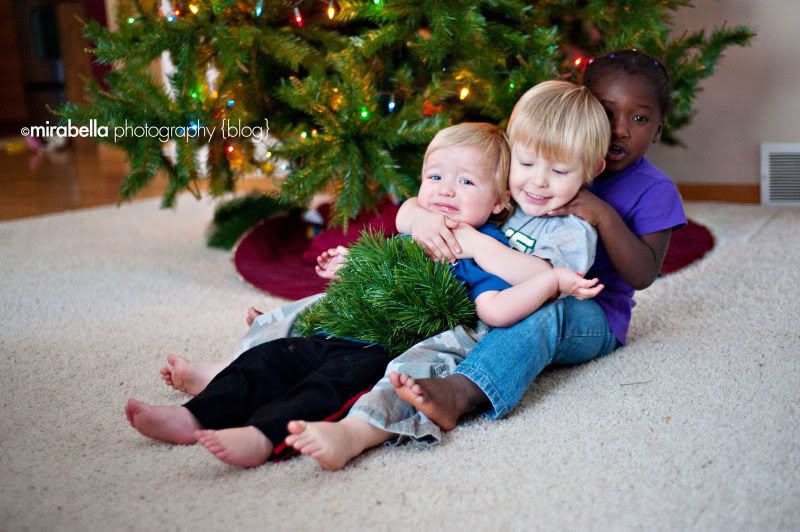 Although he initially was thrilled about this idea, he quickly decided that this was not his idea of fun!