I can't believe these little squeezable cheeks are already 10 months old! My how time flies.
These are his 9 month pictures that I took at the DQ .
Since then....
He got Dedicated in this tie.....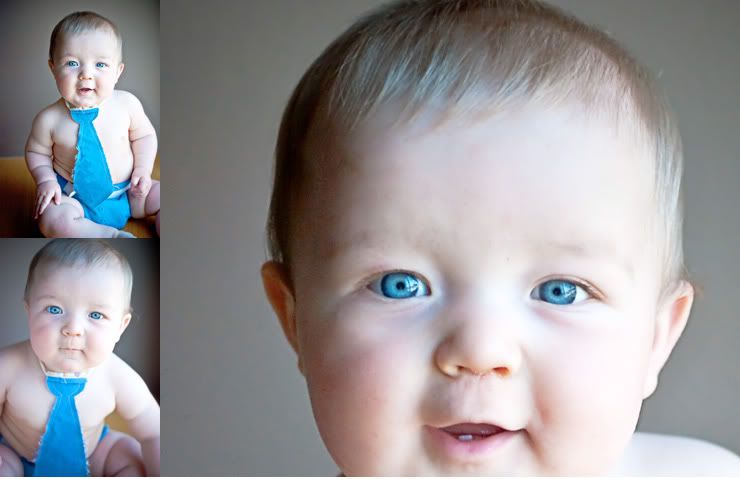 He's got
4
now 5 teeth. See......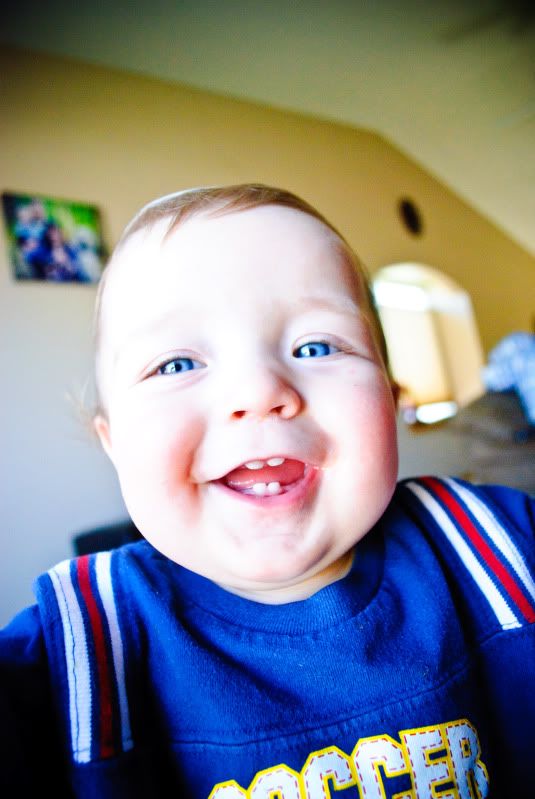 He's loves examining his toys. See....
He gets excited when I get my camera out! Oh snap....
He stands....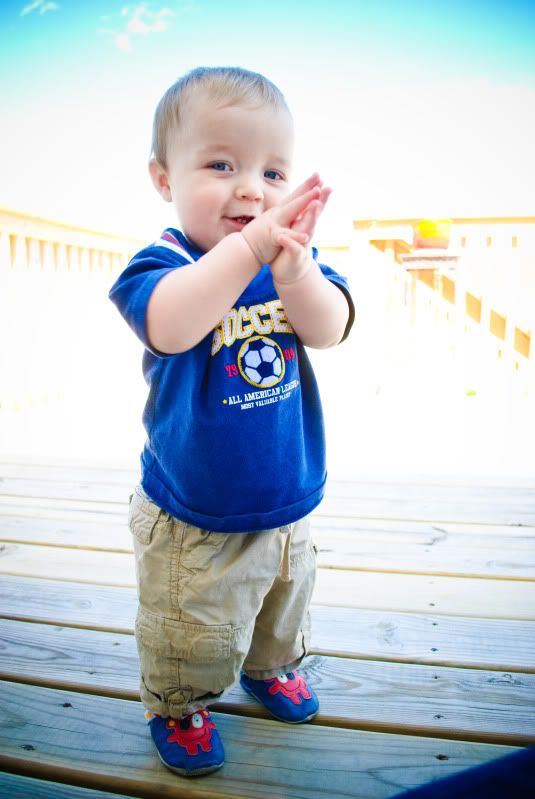 ...and claps about the fact that he's standing!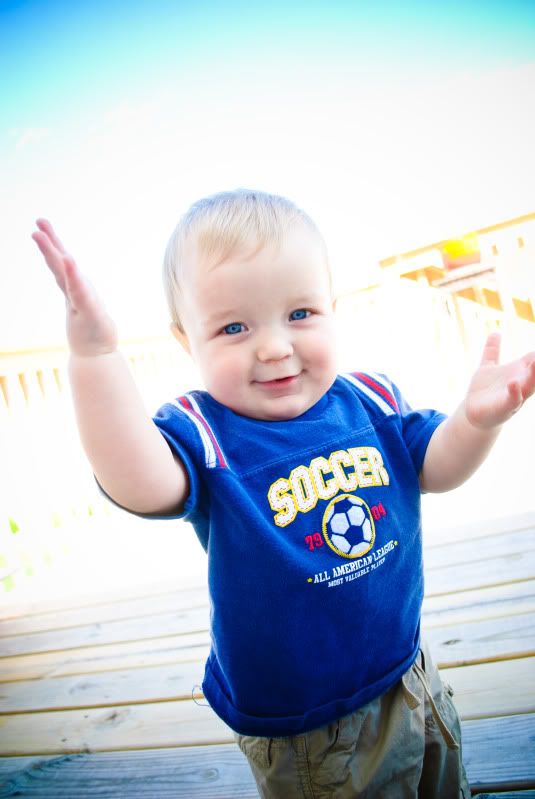 Other milestones between Chase's 9th and 10th month include but are not limited to:
- finally eating big people food (after weeks of trying to figure out why Chase was refusing his baby food we tried some ritz crackers and he was like a vacuum, siphoning them in faster than we could keep them on his tray!)
-saying da da alot and only saying mooooom when he's crawling around, mad, looking for me.
-taking one step 2 times. once with Derrick. once with me.
-loves to wash his hand in the sink with Leighton.
-very much enjoys wresting with Leighton in Leighton's big boy bed. and various other places around the house.
-got moved from mommy and daddy's room down to his crib in the same room as his big brother. had zero problem adjusting. praise the lord for mom and dad getting their room back!
-mostly sleeps through the night in his new airplane room with his co-pilot, Leighton.
-loves the itsy bitsy spider running up his tummy.
-has developed such a funny personality.
-oh yeah, and he now falls over backwards (from sitting on his knees) when he is mad about something. let the tantruming fun begin!
Chasie, we love you so much! Daddy especially loves it when you happily freak out that he is home, crawling and squealing until he get to the top of the stairs and swoops you up. Leighton loves wrestling with you and bossing you around. And right next to cuddling with you before your naps and bedtime, I adore watching you put on your dance moves. Keep dancing little man. Always.
Love, mommy.