It's Wednesday. It's in the 40s, it's raining and the wind is howling. I heard there could be snow coming.
I attempted to take the kids to go pick up some bread but changed my mind after I got them in the car
and my knuckles were almost frostbit. Perhaps we got spoiled with a summer-like April? Much like the
Nonetheless, Chase's expression here, pretty much sums it up for me today.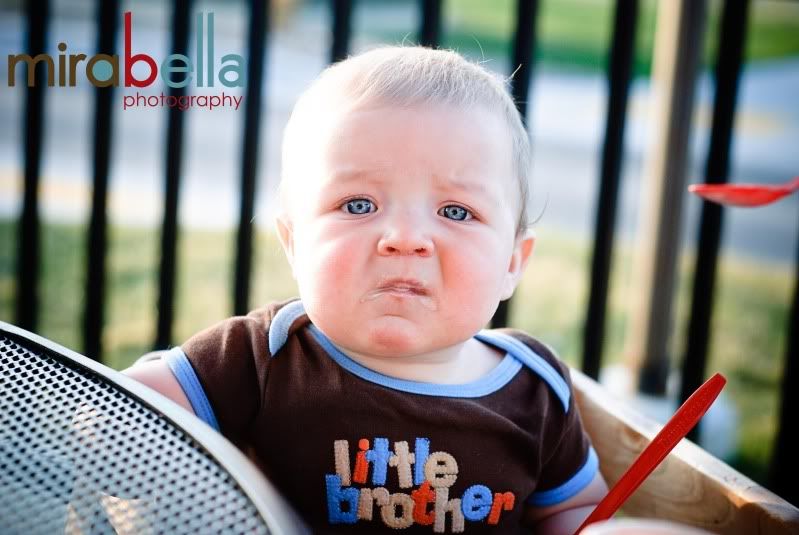 p.s. can you guess what causes Chase to give us this expression?