Many moons ago ( about 42 moons to be exact) we packed up the boys and headed west to
visit Derrick's family. It was my first chance to photograph our newest niece, Ramona and
I was excited! Boy did I get some lovely photos of that little sugar plum! Sadly, I'm not ready
to reveal them on the blog because her mommy and daddy (that's you guys, Dustin and Jayme!)
read my blog and I don't want to spoil the fun little suprise I put together. So, just hold on
to your panties and I'll share those pics in a few weeks.
In the meantime, I will share a few I grabbed of my own goof-bots while we were there.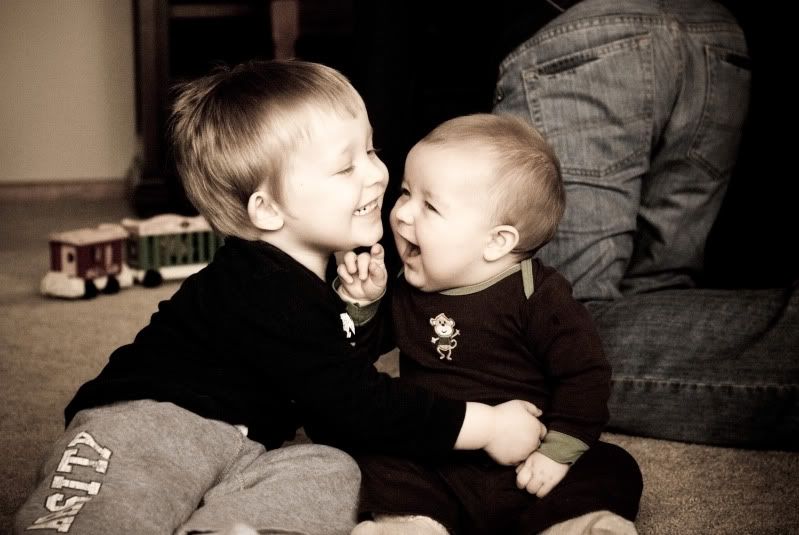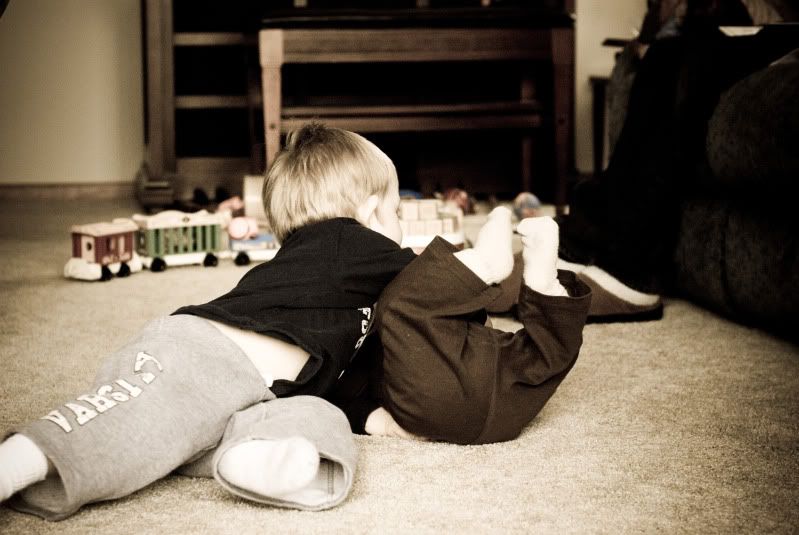 Ok, I guess I'll give you a little preview of Ramona. Ok, it's not exactly her, but it's her
pretty little name. And I think it's cute!