Their handsome daddy was a groomsman this weekend. So I figured...if you have a groomsman as a daddy, a little boy should wear a super cute tie and be just like
his daddy. With a little urban flair of course. Check them out.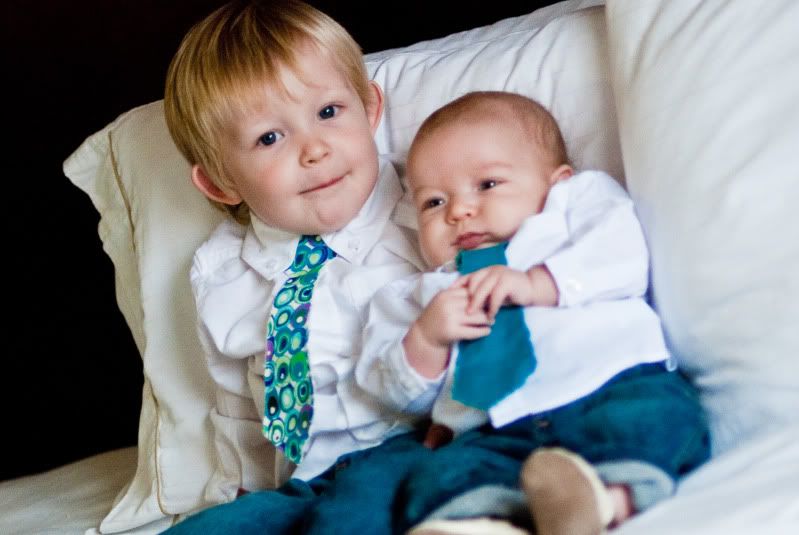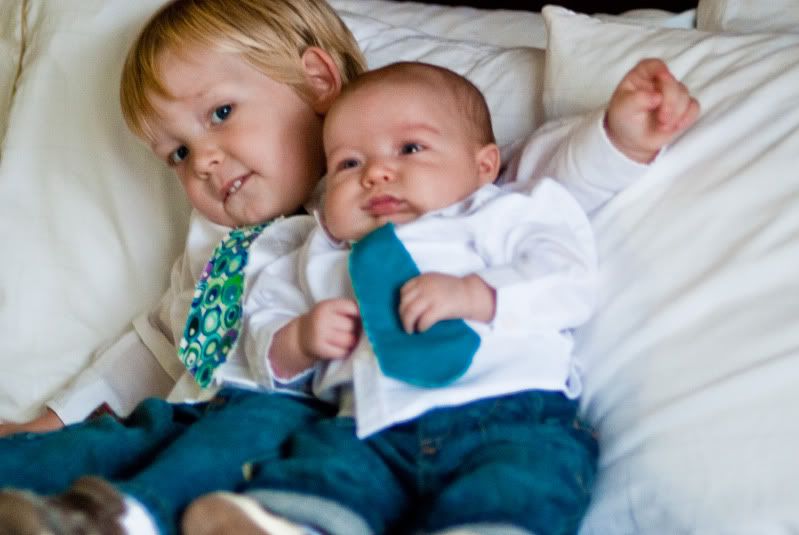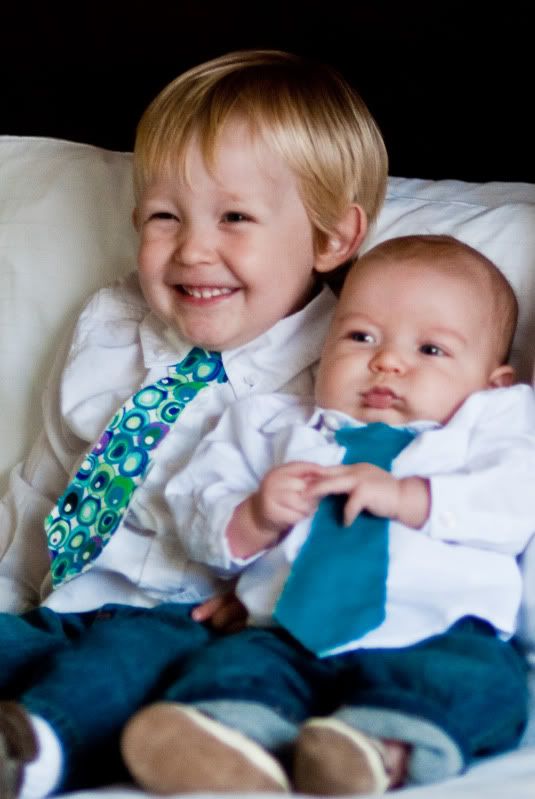 Sorry for posting this picture, Chase. You were not happy but it was the only family pic we got!
This is Chase after a long night of partying!!!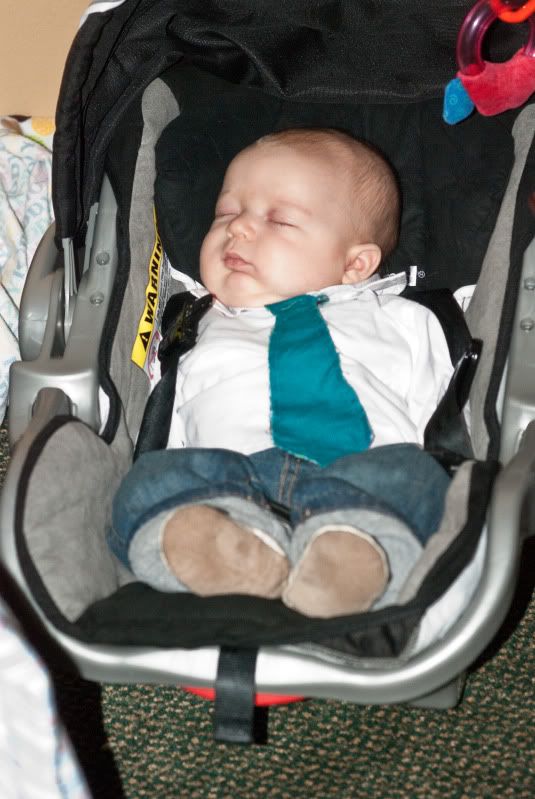 And my favorite conversation of the night came between myself (after the kids went to the hotel with grandma and grandpa) and our good friend, Grade. Grade is buying a round of shots for the group and looks at me and says, "Shannon, do you want a shot?" And I kindly say no. He then says, "Yeah, I figured but I just wanted to ask." To which I replied..."Yeah, I would like to join you guys but I forgot all my frozen breastmilk at home!" Grade reports this is the first time a girl has ever said that to him in a bar. Really, probably anywhere.