This first edition of lBbL comes as a request from my husband. You're welcome honey. You're welcome.
When Leighton was born, his auntie Valerie made him onsies with his age in months so i could take pictures and watch him grow and change each month. And because I have amazing(wink,wink) organization skills, I lost his 1 month onsie. However, last week, I stumbled upon his two month onsie and decided to try it on Chase. And it turned out to be pretty fun to try to set up the same exact scene that I had done with Leighton.
Oh and as a side-note: Leighton was crib-diving last week. Yes, crib diving. It's a pretty spectacular sport that he came up with. And after several crib-dives flat on his face (which he thoroughly enjoyed-trust me) he said,
"mommy, I boke MY face"
and continued crib-diving.
Now, have a scroll and check out what 2 months looks like 2 years ago and what 2 months looks like today and what 2 months 2 years ago looks like when it crawls on top of 2 months today. Got that? Good.
Big brother when he was little brothers age.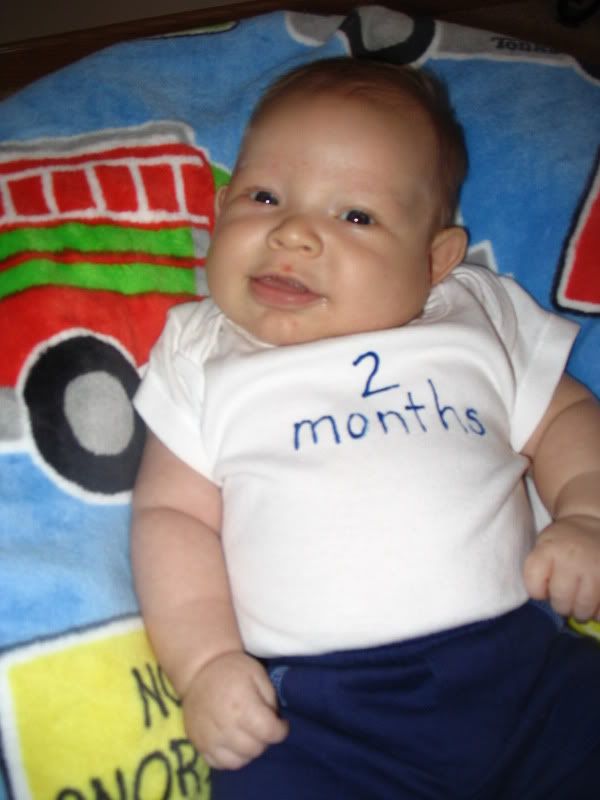 Little brother.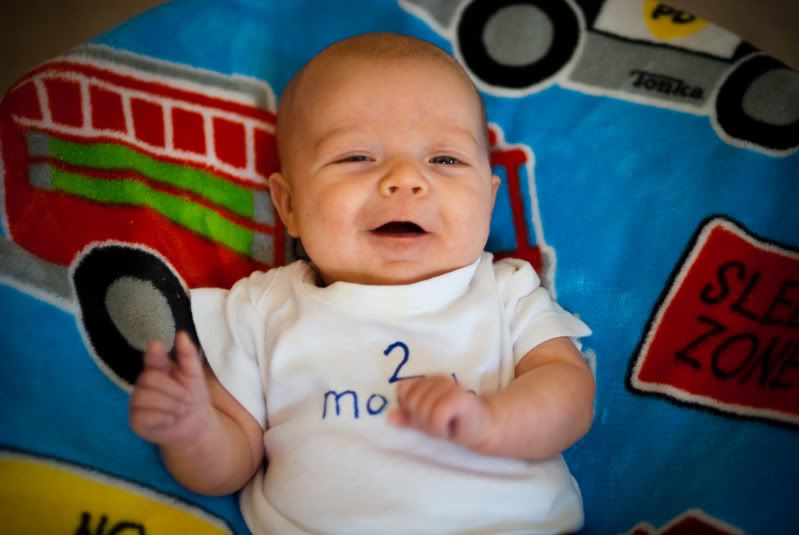 Big brother.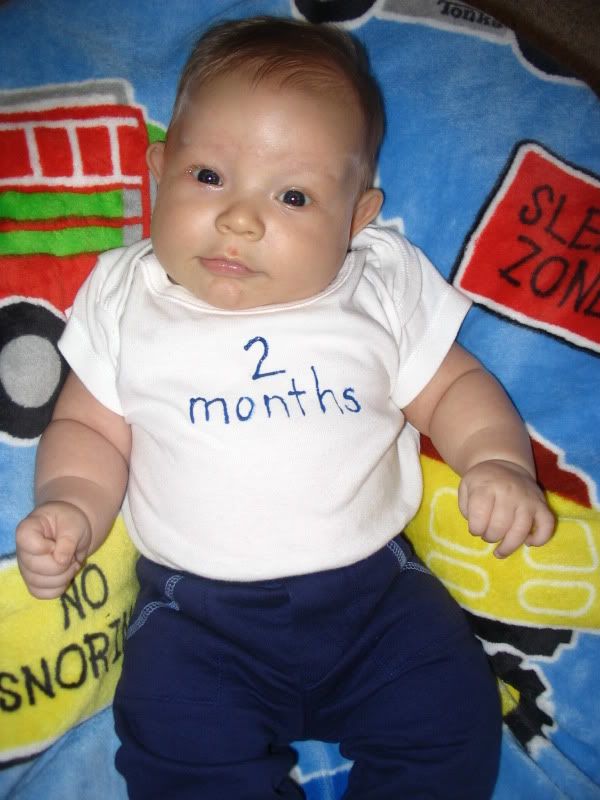 Little brother.
Big brother....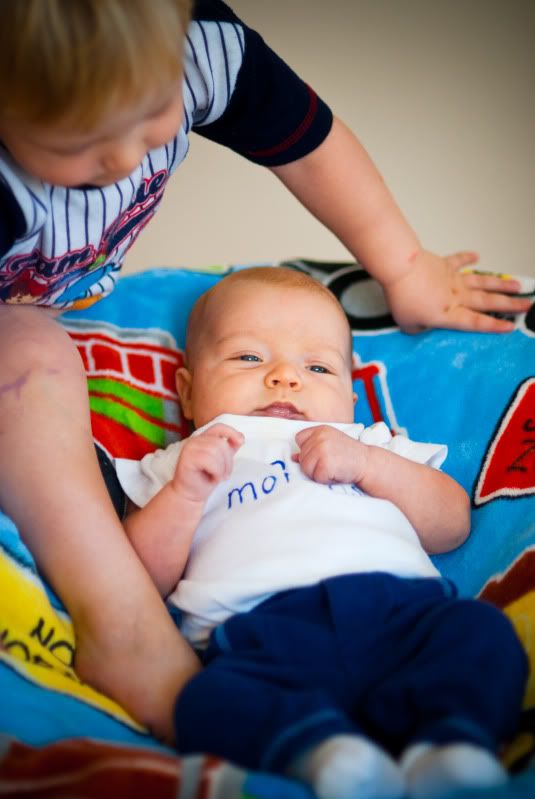 climbing...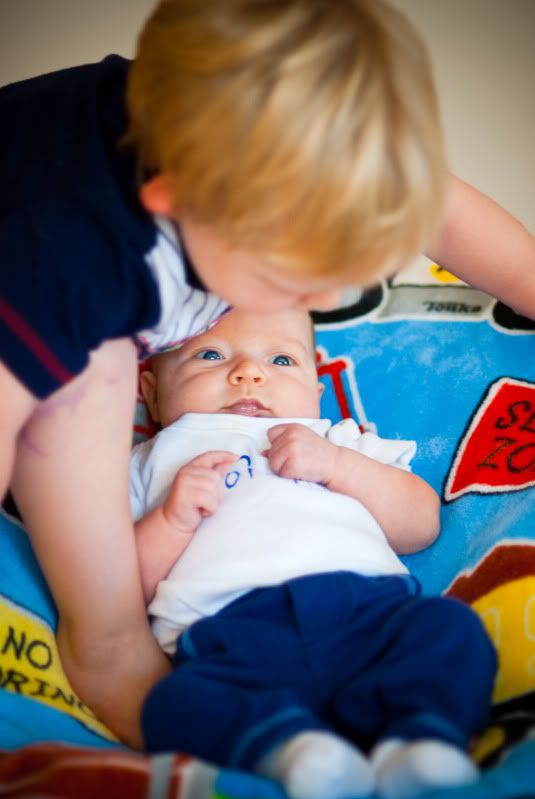 right on top of...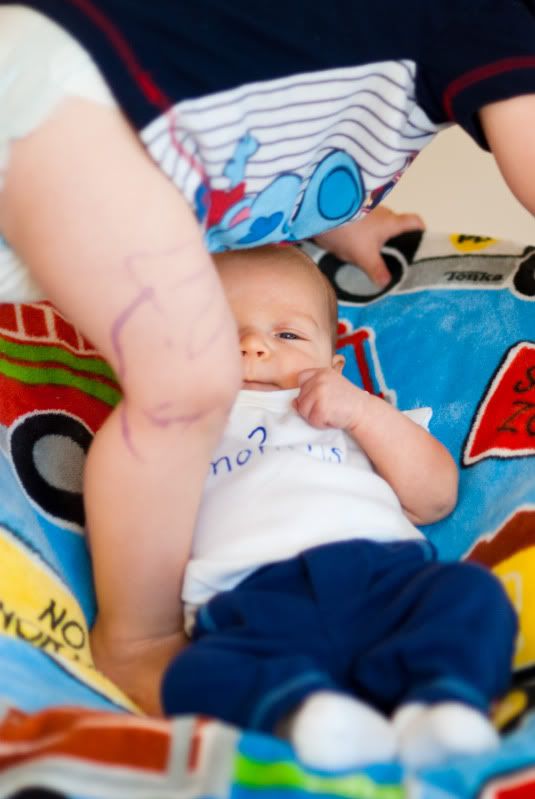 little brohter.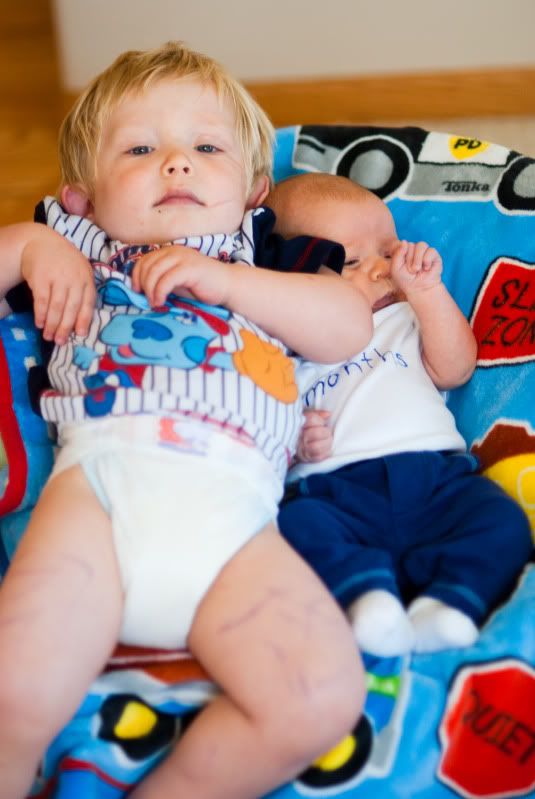 "get off big brother" screams little brother.
Big puppy with big brother.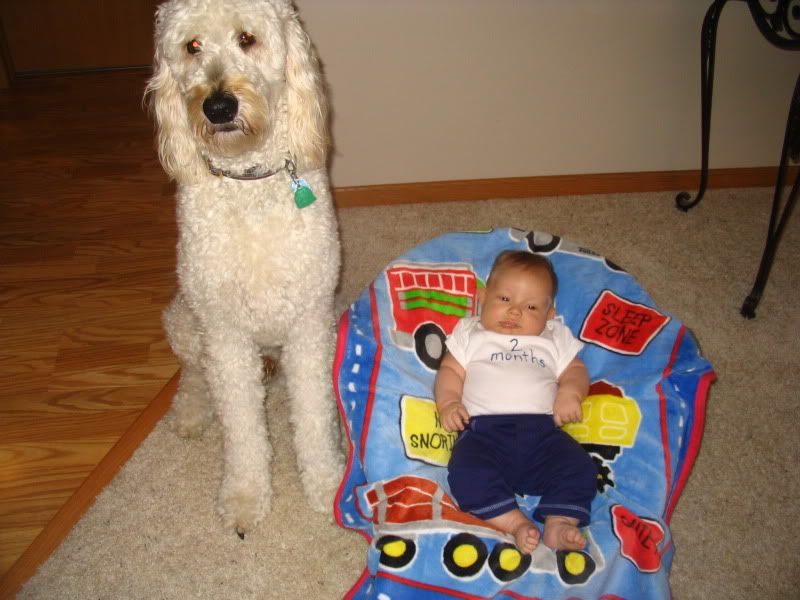 Bigger puppy with little brother.