Oh boy, did we have ANOTHER fun-filled weekend last weekend. As you can see, I am about a week behind in documenting our life on the blog. Some people are totally on the ball and blog life as it happens. I am so not on that ball. But, I have some pretty fun pictures of the day to make up for lack of on-the-ballness.
is ballness a word?????
Anyway...we started out the morning by checking out a fun little home-town parade with the boys' cousins.
Here comes the local fire truck that graces many a parade.
And if you wait for it to pass and then turn your camera, that fire truck makes for one sweet backdrop in a portrait. Love this pic!
Leighton sportin his new tatoo. Or as he calls it, "too tat".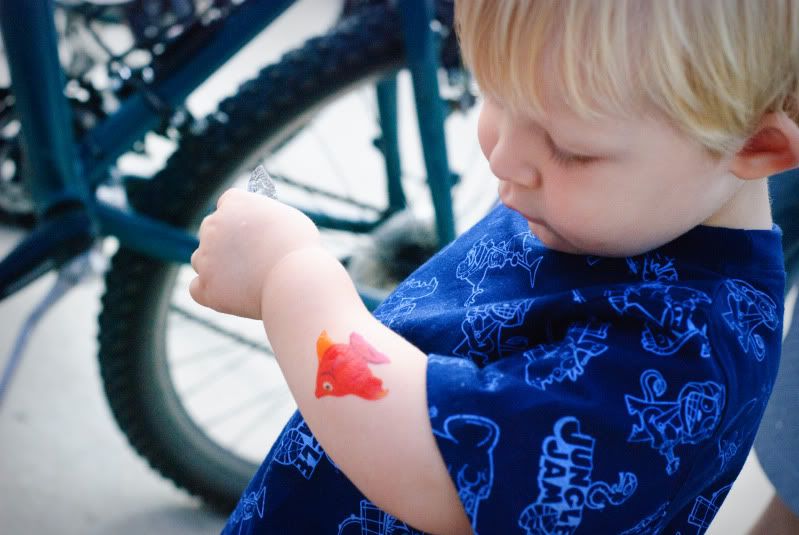 It was Chase's first parade and as you can see, he was SOOO into it!
Making silly faces with Uncle Aaron-of course!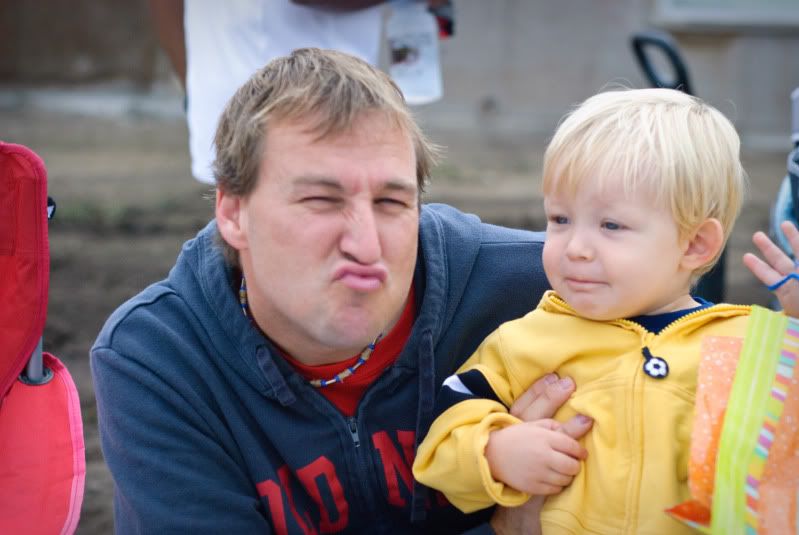 Taneah picking up her candy and scouting for the next float.
Story to go with next photo:
So, the night before the parade, our awesome friends, Rob and Laura came over for supper. And these guys are awesome. They are so good with Leighton and will make such good parents someday. Anwyay...Laura and Leighton were talking during our meal and found out that Leighton was going to the parade that Laura was going to be IN. So they decided that she was going to find him in the crowd and give him some candy. And Leighton was excited about this. He talked about it all morning before the parade. So, at the parade, when we spotted Laura and she spotted us, she LEAPED off her float and sprinted straight toward Leighton. And they had their moment. They were both so into it, that neither of hem saw me there with the camera! But what a cool picture. And I think this could be on an advertisement for Path.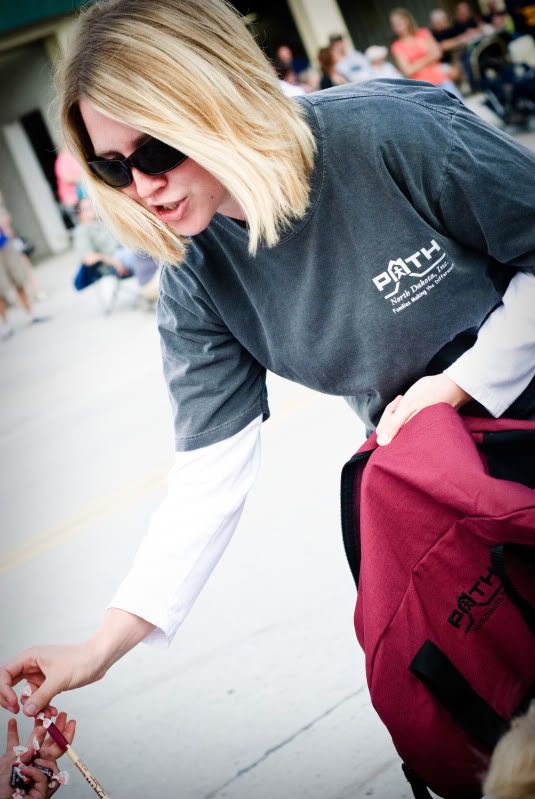 *****insert naptime here*****
After naps, we discussed the plan for the rest of the day.
And then we enjoyed the sunny skies....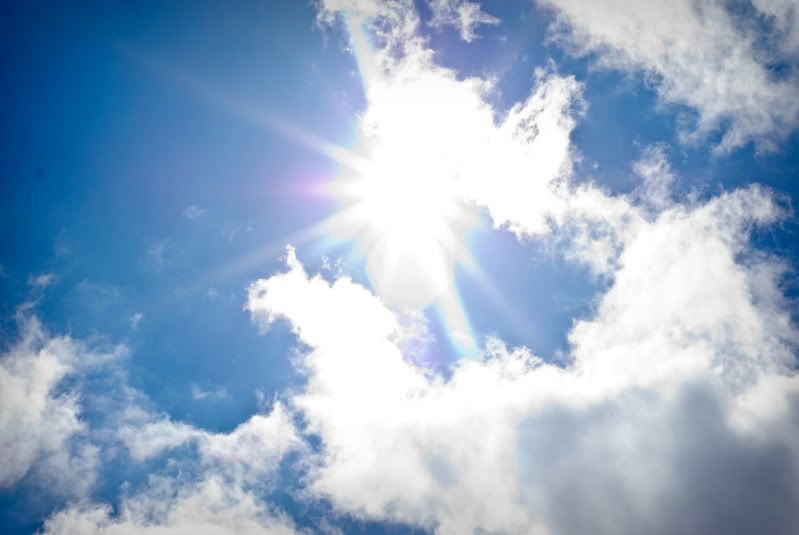 ..under the screaming roars of the US Navy Blue Angels.
Until next time...