Chase turned One Month last week. And he celebrated in a big way!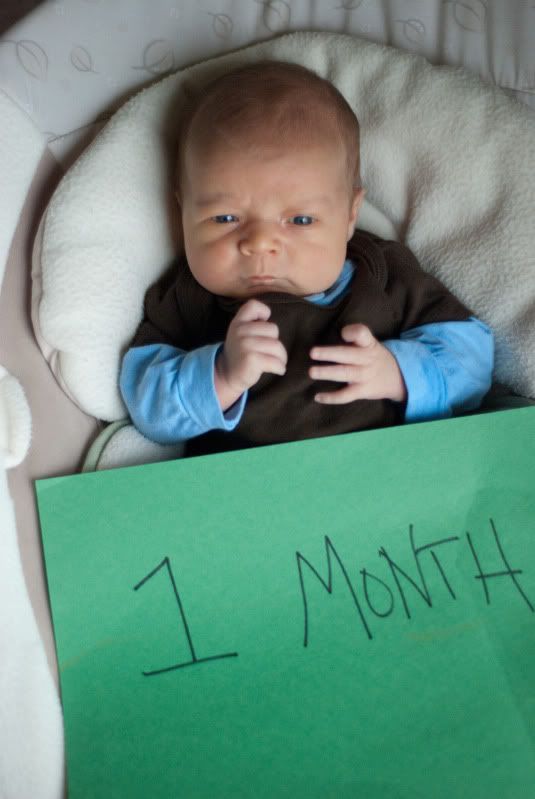 First he wanted to do some hanging out.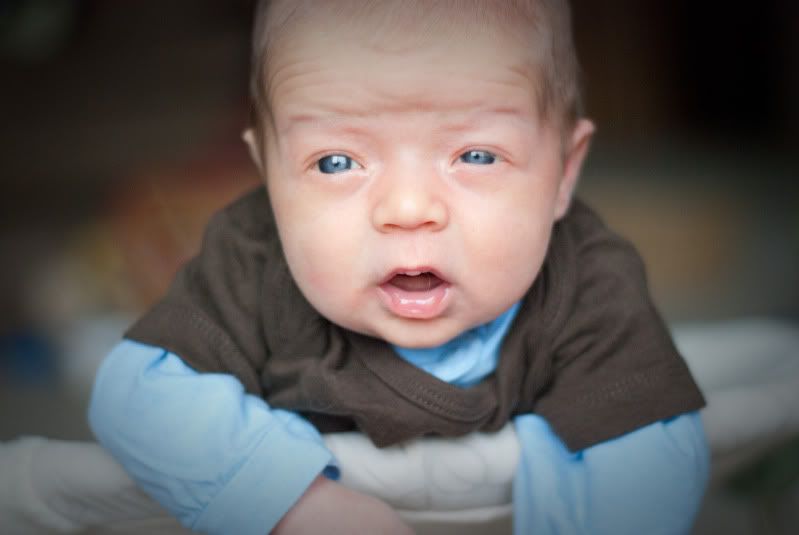 And then he did some serious reflecting about his first month of life.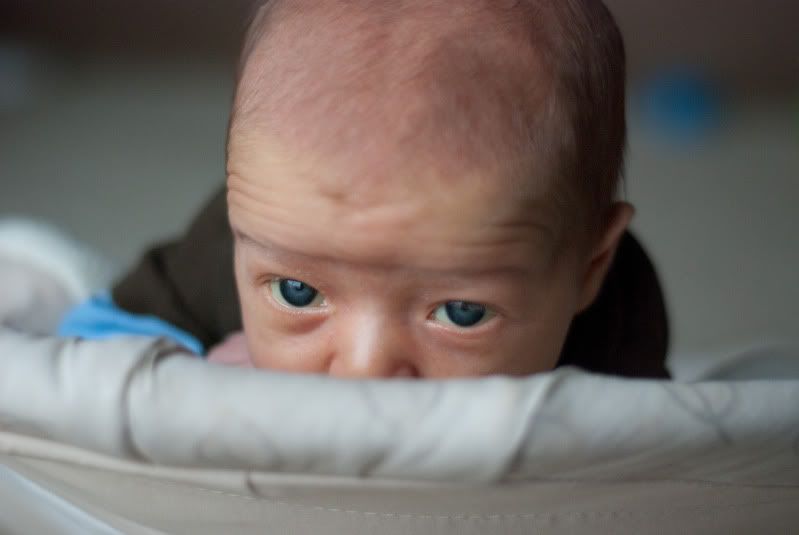 Then he thought about it some more.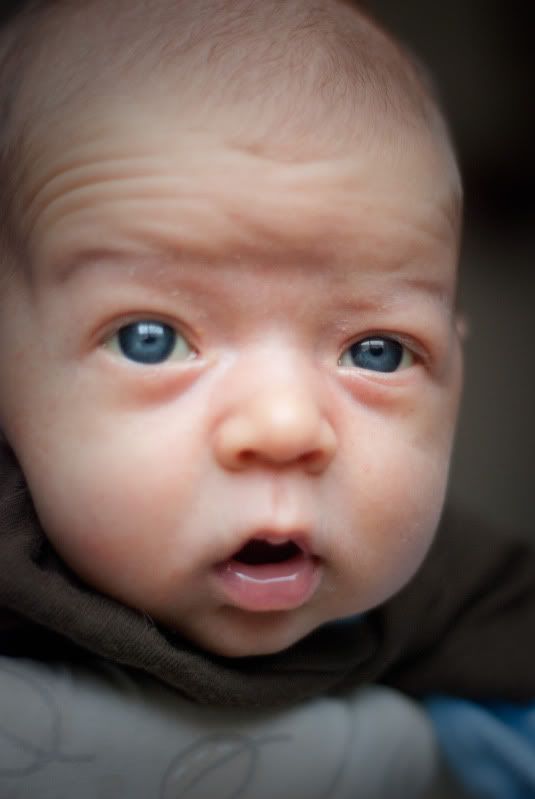 Finally, he decided he has really liked it so far.
I guess he's going to keep us.
Phew.