I CANNOT believe for the life of me that a month has flown by. My sweet little Chase was once a teeny, tiny, helpless little burrito-wrapped, bundle of baby. And sure, he's still teeny and tiny. And he's still a bundle of baby. But, boy can this kid hold his head up! Exhibit A- taken when Chase was only 12 days old.
Man, he held that head up for several seconds that day! Probably long enough for the both of them to plan their first big adventure together.
And then, just last week, at a little over 3 weeks old, Chase has advanced to Extreme Baby Holding Your Head Up High. I'm sure this a sport somewhere.
Here he goes....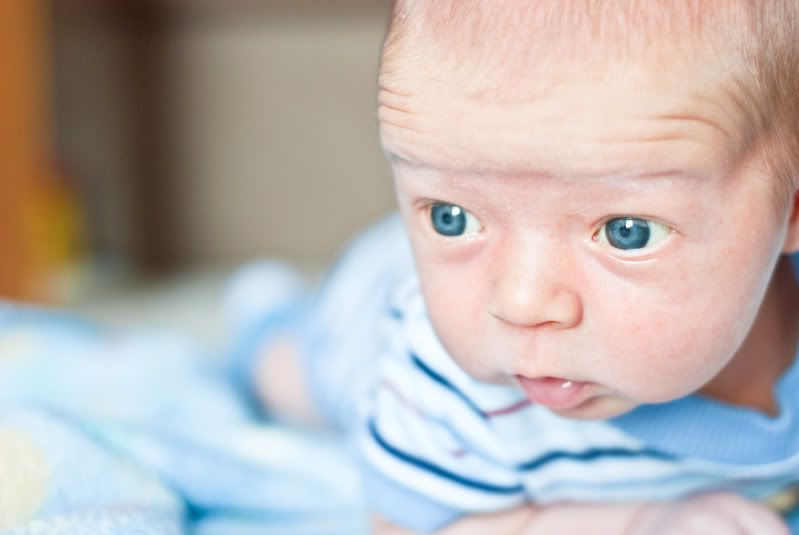 .....it's still up.....
...oh, oh, it looks like he might be going down for a rest....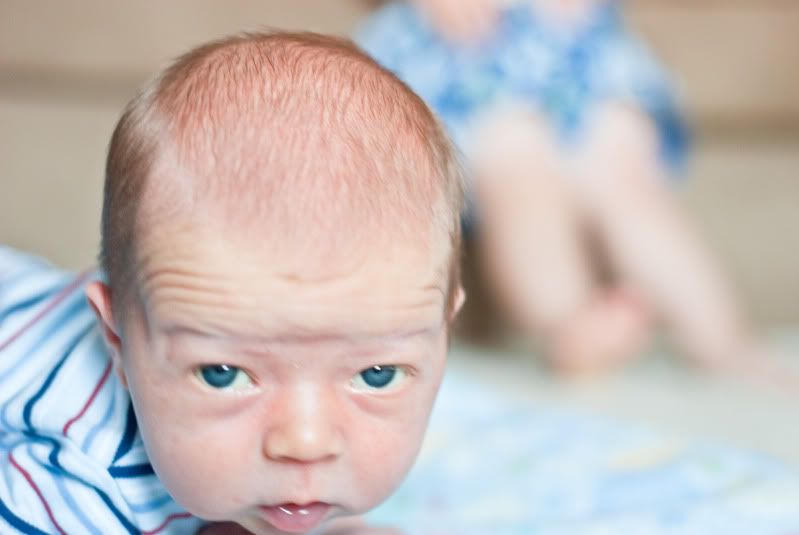 ...nope, back up ladies and gentleman....complete with a sweet little oooohhh face.