When we first pulled up to our campsite last weekend, we saw this.
We sorta wondered what it was.
Until we looked behind the trees.
And realized it belonged to that big guy.
Having a huge buffalo roaming by ones campsite can be a little nervewracking.
For those of us who are scared of wild animals anyway.
But, the spot was great, the weather was beautiful and we set up our tent anyway.
And kept our eye on our giant neighbor.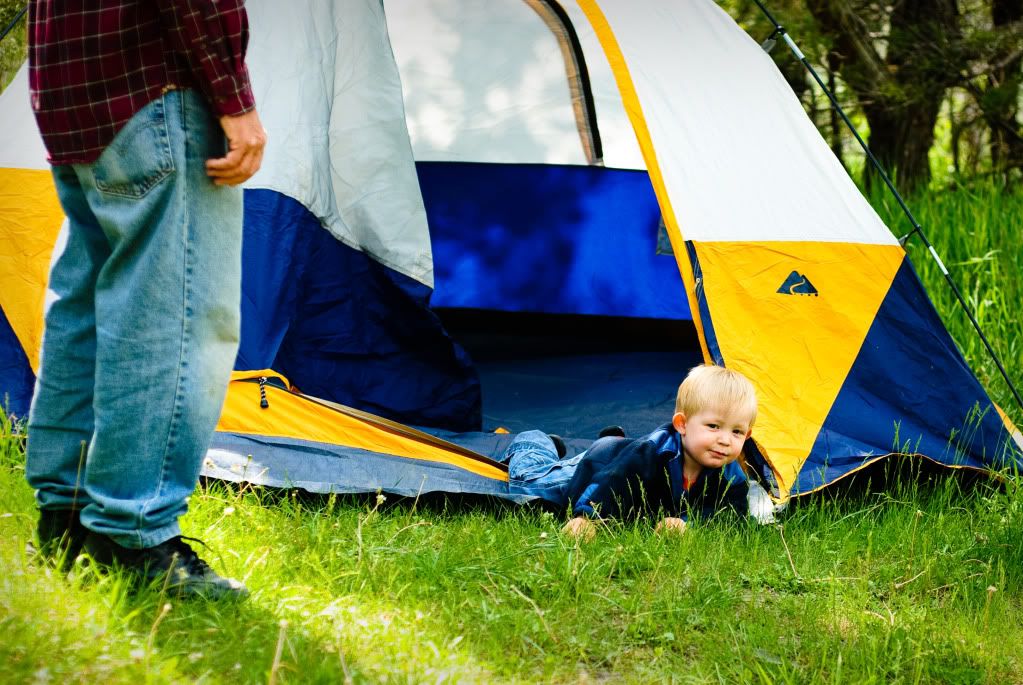 We saw some pretty flowers.
Had a cute little hike to and from the cute little river.
When the buffalo was far enough away-that is.

We finished the day with some squirting, juicy brats. Yummm.
It was all going really well. Until we woke up the next morning.......