Wow! Time is really movin now. I can't believe I am almost out of the 20s-for weeks in pregnancy that is! The 30's just sound and feel so much more appealing to me. And I'm happy to be almost there-in the 30 week zone.More on that next week.

In the baby corner, we now have a 2 1/2 pounder who is around 15 inches long, about the size of a butternut squash. The baby's muscles and lungs continue to mature and his or her cute little head is growing quickly to accomodate the developing brain. Oh, and, Babycenter tells me that because the baby is growing so quickly now that it needs an ever-growing laundry list of nutients/foods.

And that is sweet music to my ears. Because that is just what I have been doing lately. Eating. ALOT. And for this baby, I am willing to just keep right on eating like a pig a hungry, pregnant mother bear. For the baby. Not for me. Not because I LOVE eating.

So, here are a few more pregnancy self-portraits.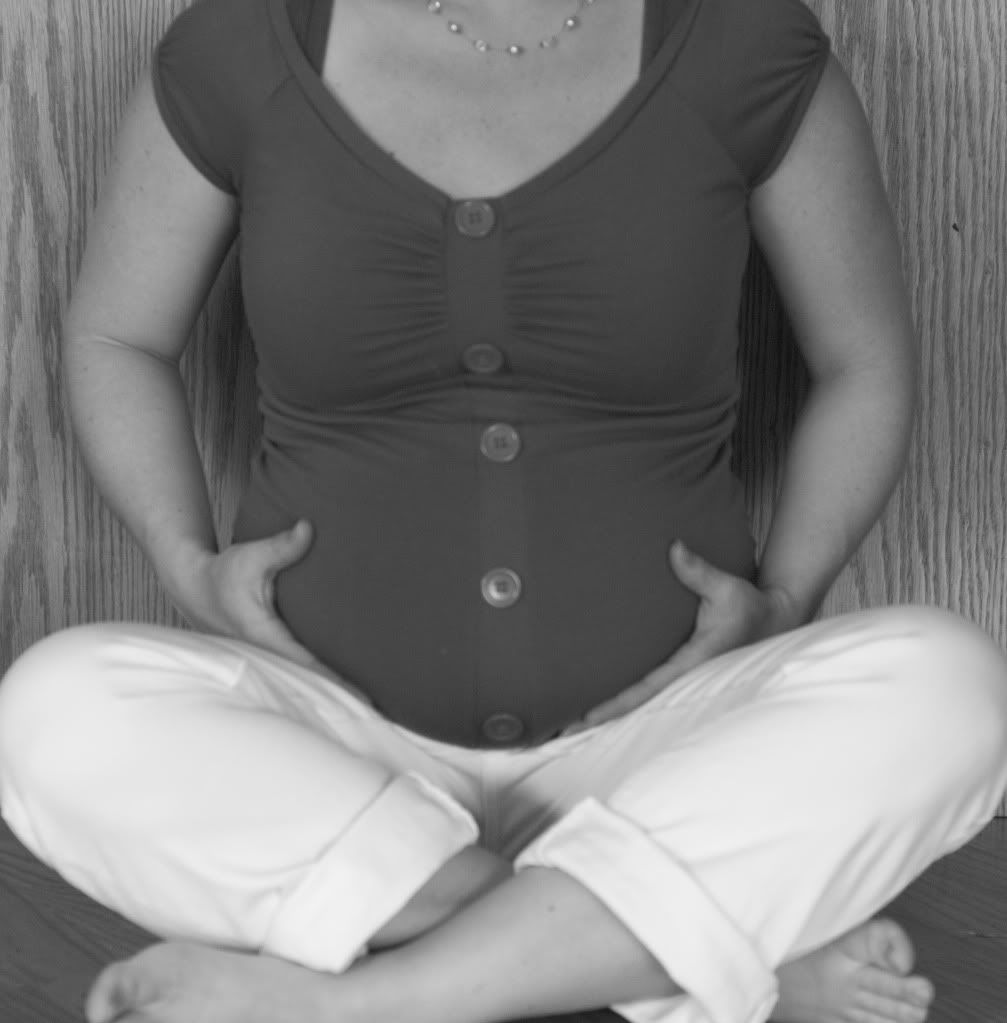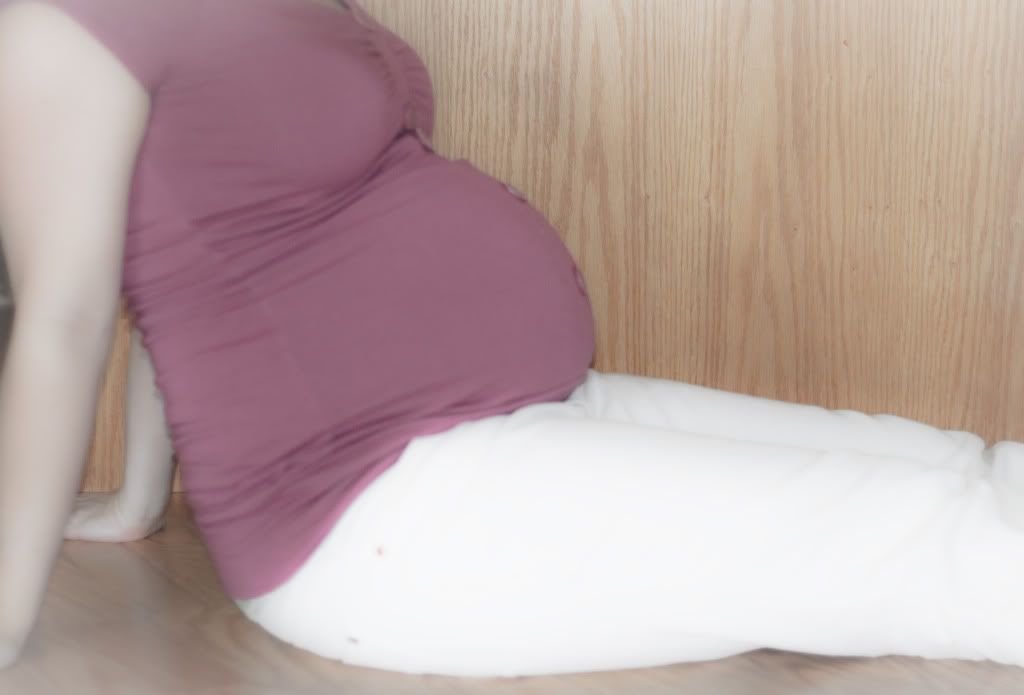 Leighton seemed to like the idea of posing for a pregnancy shot so he jumped right into mommy's self-made studio and did a pose or two of his own.

And out of the whole bunch of self-portrait pregnancy shots I did, his turned out to be my favorite. Go figure.