I'm working on wrapping up the blog for 2012 and have big plans to ACTUALLY print each year into some awesome blog books. I am feeling behind and under the gun to get it all caught up to speed for this year. Being a busy mom, with three littles never letting me sit down for more than a few seconds, makes organizing and saving, maybe editing and quite possibly even publishing some of the many photos I take, a bit of a task. I have no idea what 2013 looks like for this blog or possibly a new blog or maybe even no blog at all. I'm in the reflective mode of what this blog means, what it is for, if it serves any purpose beyond our own personal memories. I'm heading into prayer on this and a few other big things for our future. I'm super excited to see what God has in store. I saw a cute word art on Pintrest that said something like, "Don't Pick Up What God Wants You To Put Down". I need to explore what meaning this might have in our life.
In the meantime.......
Thanksgiving 2012 was just a all around great time! We headed way far across the state to my in-laws home. And just before I left, I had to snap an image to get all my Instagram and FB friends into the spirit this year. You are welcome. ;)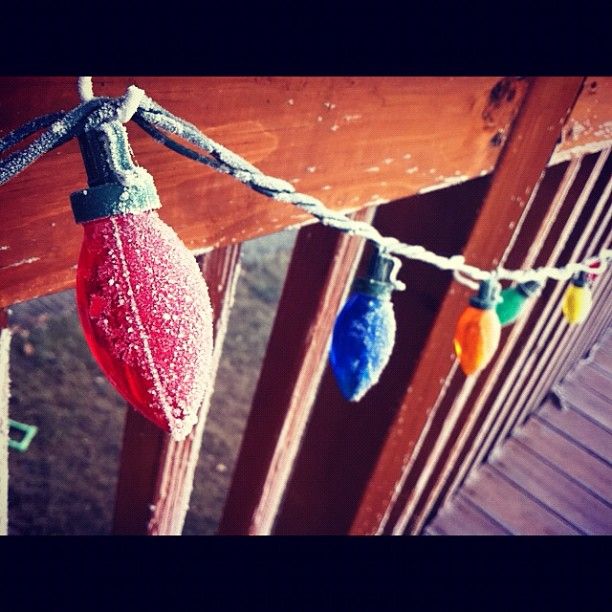 Maverick and the beanbag ball.
He's so dramatic.
Poser.
Every boy needs a Doodle I think.
It's time to get the cards out, ladies and gents.
Great-Grandma Frances is recovering from a recent health issue but boy she was sure her spunky ole' self when we put a hand of cards in her hand.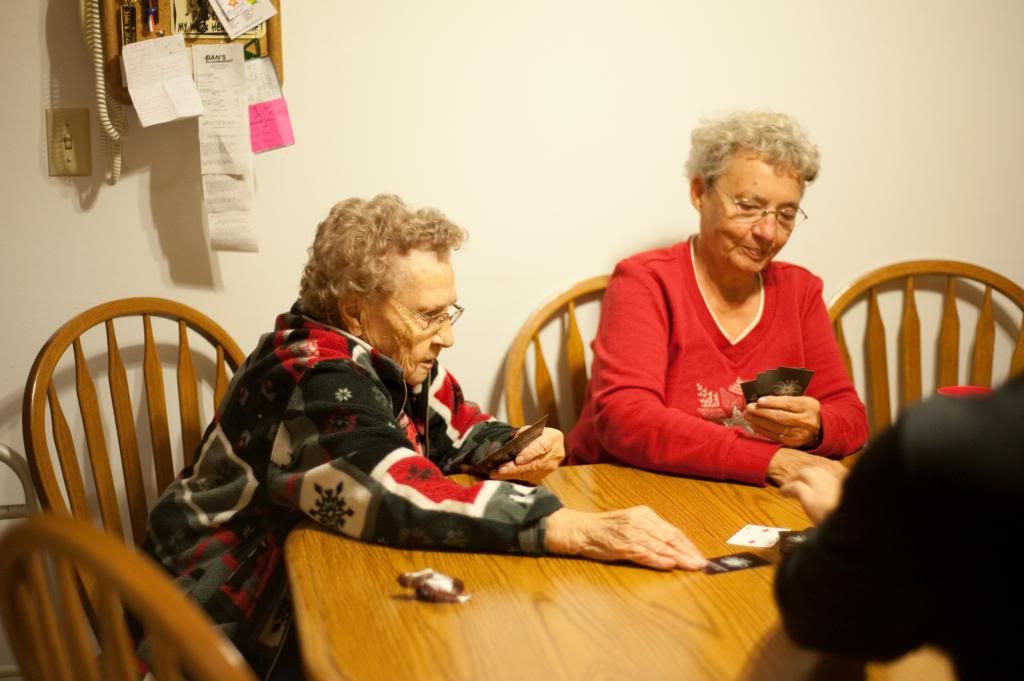 I love this photo. Great-aunt Marls knows how to make that boy laugh!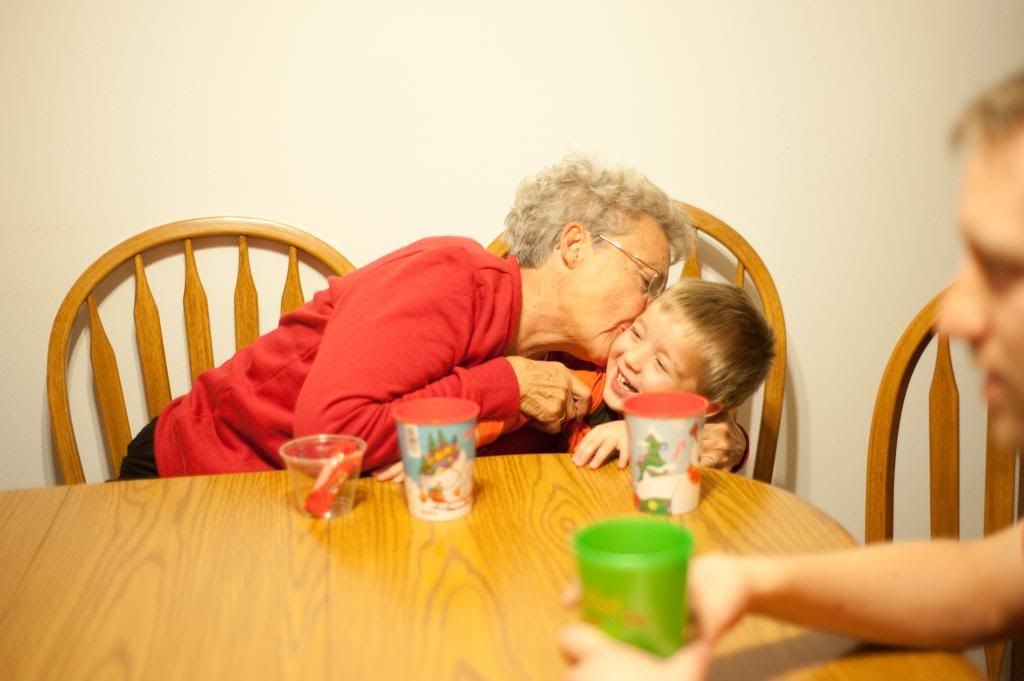 Speaking of that boy. He's always up to something. Here they are just high-fiving innocently. But wait until I leave the room.....then the shenanigans will begin. I assure you.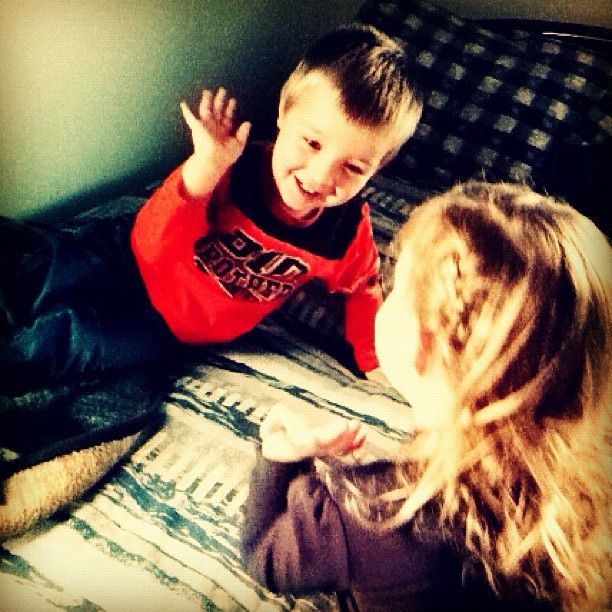 A little skyping with my own sweet family. Look at all three of us on here. We all have really messed up faces. It's like we are still trying to figure out how to open up an internet browser or something.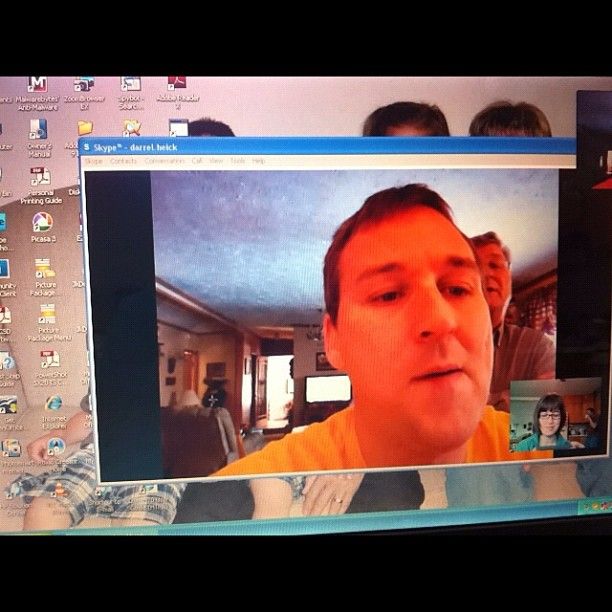 Speaking of internet browsers. The kids were really glued to Donald Duck on YouTube.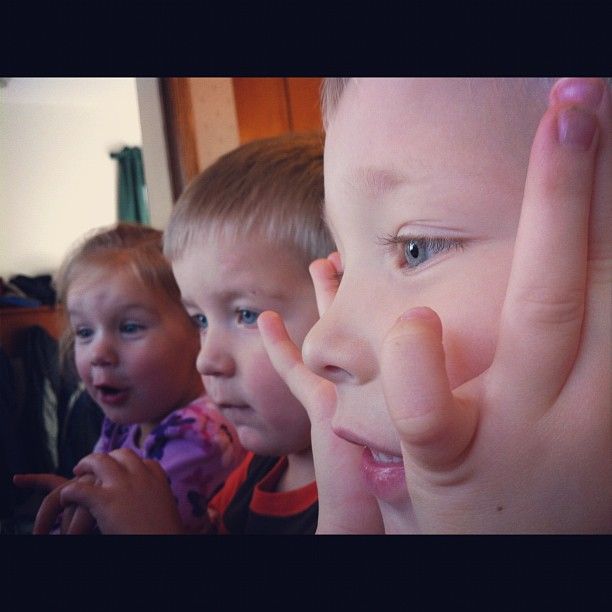 How cute is this store front? It's called MoeMoe's Garden and it is a must.
Movie parties need jammies.
After the little boys went to bed....the big boys got out the gaming systems. I didn't photo them in
jammies. :)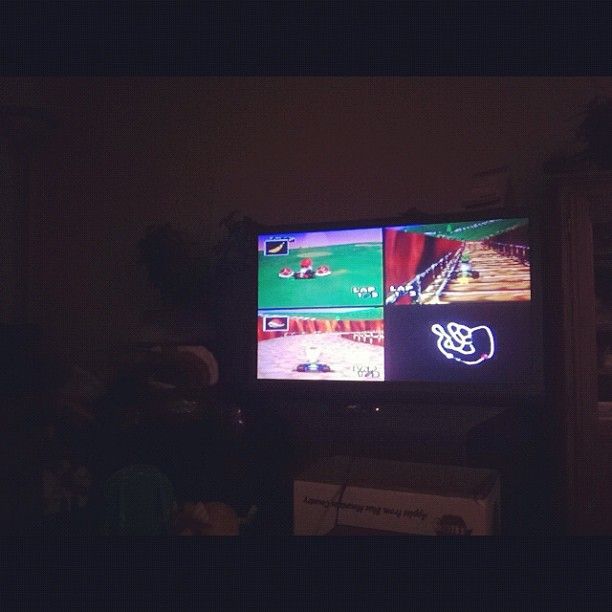 My mother in law like to tackle Pinterest projects when we get together. These were our cute
Christmas tree rice krispie pops.
And while I'm not taking on a whole lot with photography for my business these days, I did have a sweet friend of mine, Nicole, ask me to help document her family while all together during Thanksgiving. We just happened to be celebrating with our families in the same town so I was thrilled to get behind the lens for them. Nicole's sister happened to grab this shot on her smart phone while I was shooting. I loved this photo because it captures so much of what I love about photography. A family all squished together, close as can be, with the beautiful world surrounding them. God blessed all of us abundantly that day with the absolute perfect weather and lighting for a magical moment, now forever etched in their memories through these awesome photographs. It really is an honor for me to be a part of it. :) And thank you Janelle for the photo!
These two are just like two peas in pod.
And this might just be my favorite picture of the weekend.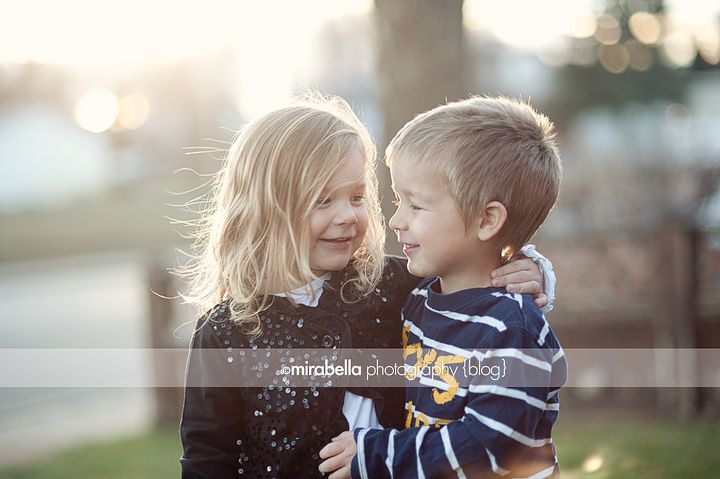 Or maybe this one.
All in all, a lot of fun was had. The weather was gorgous. We are blessed beyond our knowing with food and faith and family. And I was right there to document it.