Chase had his first haircut........many months ago! It is just now that I am finally going back and getting caught up on a few of my fall photos. These are so cute I just had to share them here and now!
The before shot....look at those baby curls! Melt my little heart right then and there. And now here.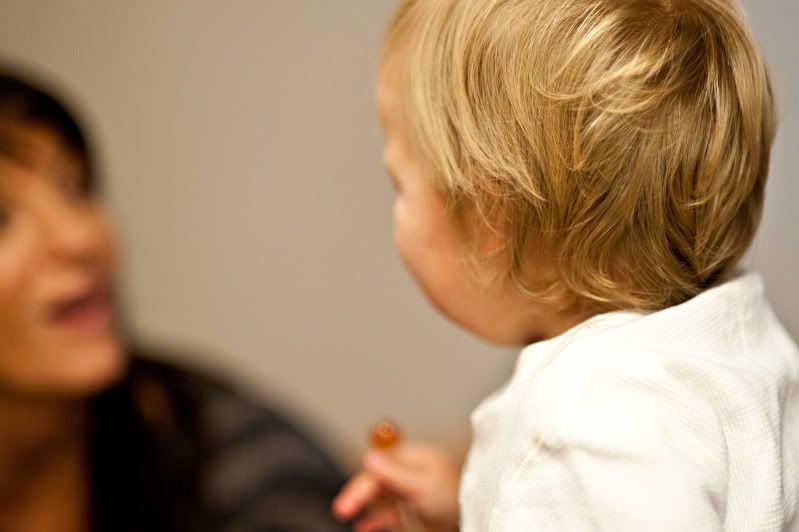 And she was off.....cutting and clipping away.
She, being our friend Becky. The amazing, entrepreneur, successful business owner of
Cloud Nine Salon and Day Spa
and proud Mommy of Gracie, seen in this post on my
MiraBella Blog.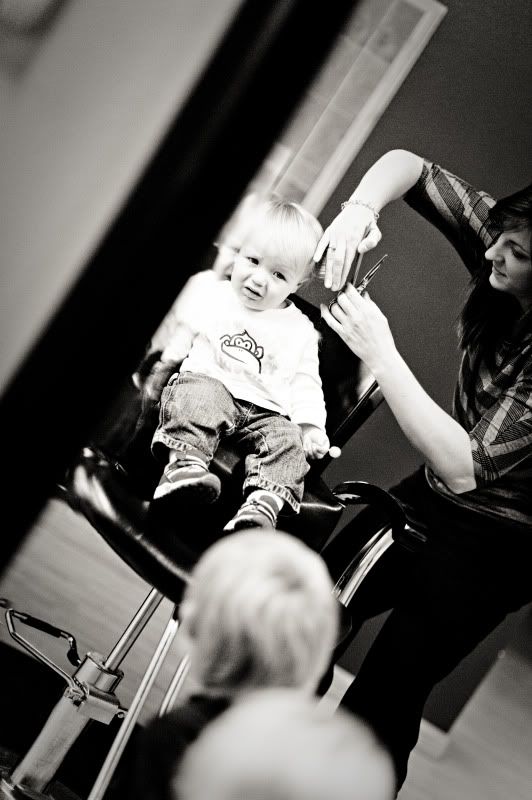 This was his face most of the time. Isn't that precious? Or not! How this face reminds me of how different my boys are! When Leighton got his first haircut (by Becky of course!) he sat there, stone faced, calmly and sweetly, not moving a muscle...the whole time. He's my little rule follower. Ahem....well, he was back then I should say. Anyway, Chase on the other hand is quick to let us know when he isn't sure of something or just flat out doesn't like something. He will very likely be my rule-breaker!
But, he's a cute little rule breaker. And I love every inch of that pouty face.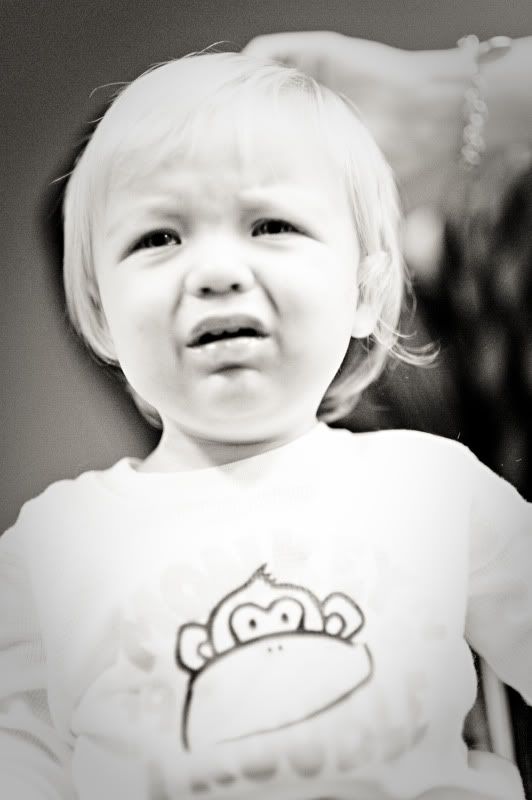 Toward the end, he decided this wasn't the worst thing in the world. And he started thinking, "man, i am one good lookin one-year old"....or something like that.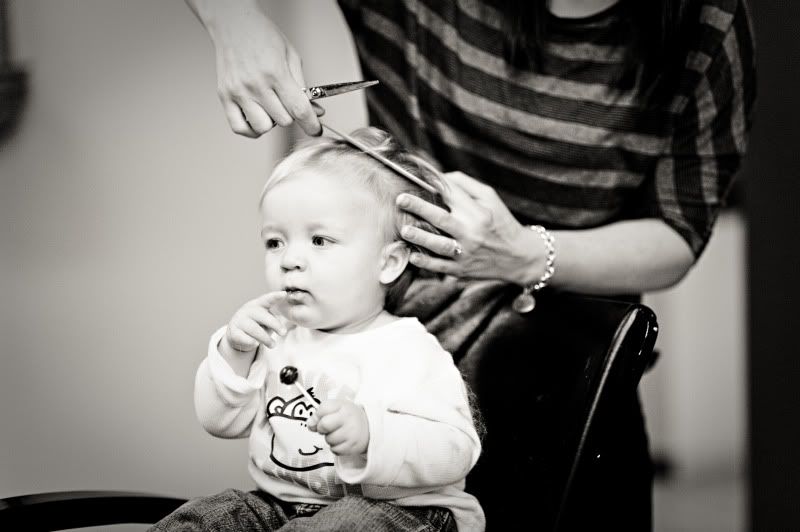 Finally....the shot of the very special, very first clipped hair follicles.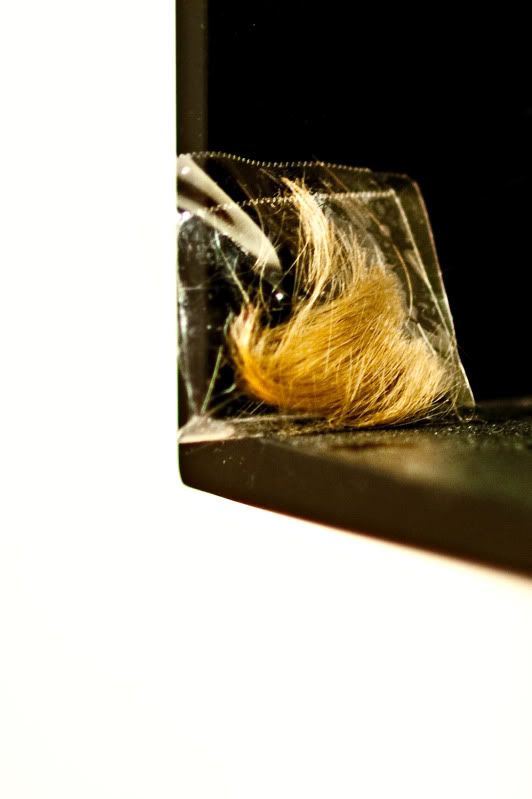 More to come from Fall 2010 soon.