My boys just keep me laughing every day. Now that Chase is crawling and so interactive, life just got a whole lot busier! He LOVES to get right in the center of whatever Leighton is doing. And although Leighton can get super irritated about Chase chewing on his puzzle pieces or destroying his carefully designed Thomas track he does quite well with him. Leighton has become Chase's little boss-man keeping him in line and Chase has become Leighton's little shadow. It's quite endearing. So endearing that you must see for yourself. Here they are hanging out on Leighton's big boy bed together.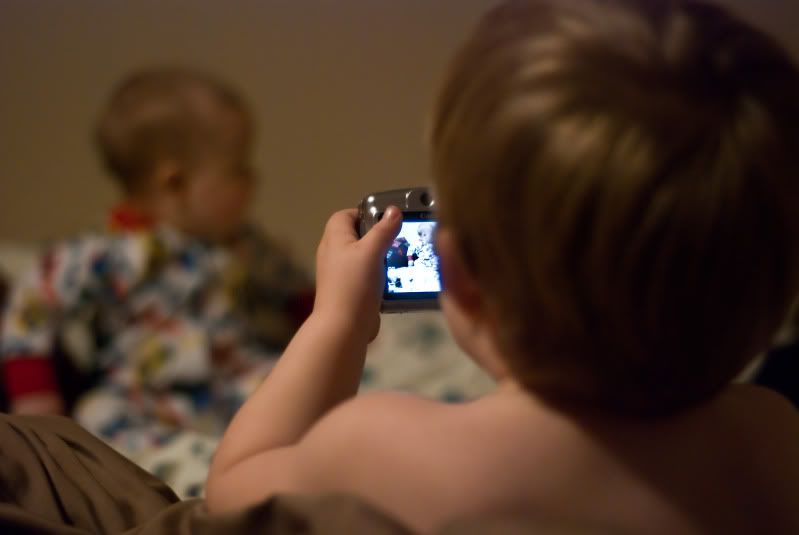 Of course, it wouldn't be a party without Maverick.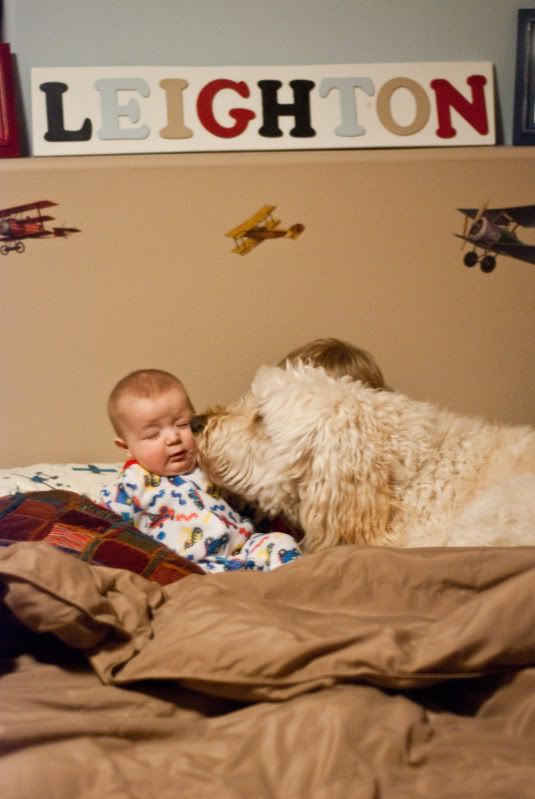 And finally, my favorite monkeys......