Christmas 2009. A Christmas to Forget. Or repress. Ok, it wasn't that bad. There were a lot of great moments. Like meeting our sweet new niece, Ramona for the first time. Like watching Leighton open his presents. And watching Derrick help Chase open his presents. And hey, even opening my presents. Presents are fun. Recieving presents is always really cool but giving them can be even more fun. Especially when your father-in-law open his present to find a pair of Fancy Nancy slippers! Whoops-my bad......that was supposed to be Lydia's present! Sorry Lyd. Sorry Darrel! Still...very funny. And you know, I don't even have a picture of this little mix-up to share on my blog........

And that, my friends, is how we know it was a Christmas to forget. Because if I don't repress the memories mentally, I won't be able to pull them off my precious camera card. Because I was so laid up, I DIDNT TAKE MY CAMERA OUT-GASP!!!!! You would think I was on my death-bed for that to happen. Or not happen.

So, let me give you the short version. We arrived to my husband's parents after a 4 hour ride on the same day I had recieved a chiro adjustment to my lower back. Which had been giving me lots of trouble that week. Along with the other aches and pains of my arthritis. Let's just call it Reactive Arthritis, as that is what I think it is. Don't tell my Rheumy that though. He's stubborn. Heck, he's not even my Rheumy anymore because I just fired him. Just now. On my blog. Got that-Mr. Rheumy, "you are fired-on my blog". Ahh-that felt good! Perhaps more on that later.

Anyway....we arrived from the 4 hour trip in the car and my back was not doing good. Managed around slowly that night. Until my back was totally out. That's the only way I can describe it anyway. I had to be carried to the bed. Gasp--is this really happening? Well, it did. And then my family was kind enough to have a family-friend who is a Chiro come over. He was able to get me moving again but reported that the SI joint was barely able to move and the muscles were really tight. The next day, he was able to adjust it back and told me it was about an inch out of place. So, I spent Christmas 2009 weekend on the couch with muscle relaxers, heat, ice, teeny tiny steps to and fro, Ibuprofen, repeat. I walked very slowly, couldn't bend, twist, or pick anything up-including my most precious little packages-my little boys. And that was it. That was my Christmas. All grubbed out in PJ's the entire time watching the magic of Christmas unfold before my eyes. Thus why I prefer to repress it. Well, except for the fun parts that is.

Here's the good news. My husbands family was right there to pick up the pieces for me and totally took care of me, my husband and our children for the entire weekend. I feel incredibly blessed throughout this entire process to have all the great family support around me as I have gone through this beast. My own family was hours away on the other side of the state worried as can be about me. My mom called several times a day to check my status. My mom....oh I can't even begin to tell you how much she has helped me get through this...for another post perhaps. But, alas, we made it through.

And even though parts of it qualify as a Christmas to Forget, I will share some of the lovely pictures my father-in-law captured. Just to prove that it we did manage to have some fun. Ok, they managed to have some fun. I managed to just manage.
Here is the sweet baby Ramona, our newest niece!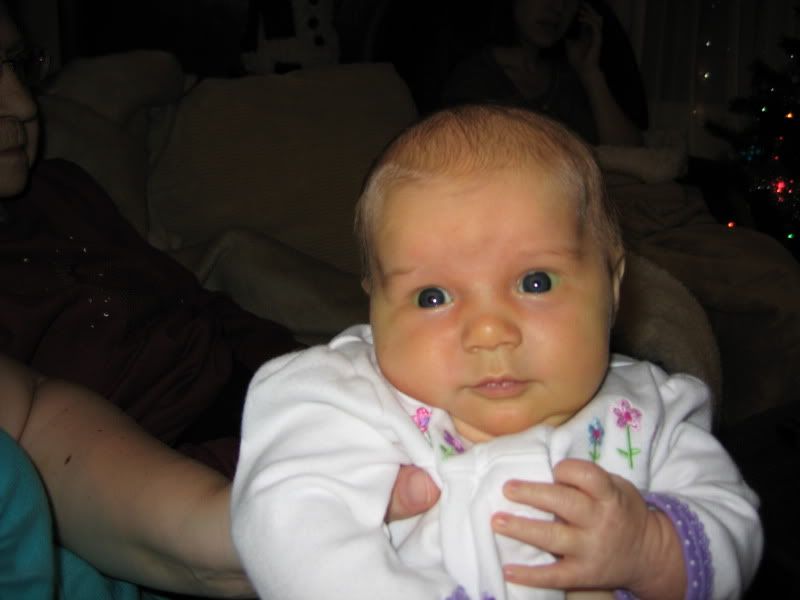 Derrick and Ramona.
Leighton and his Elmo stalking from Grandma and Grandpa.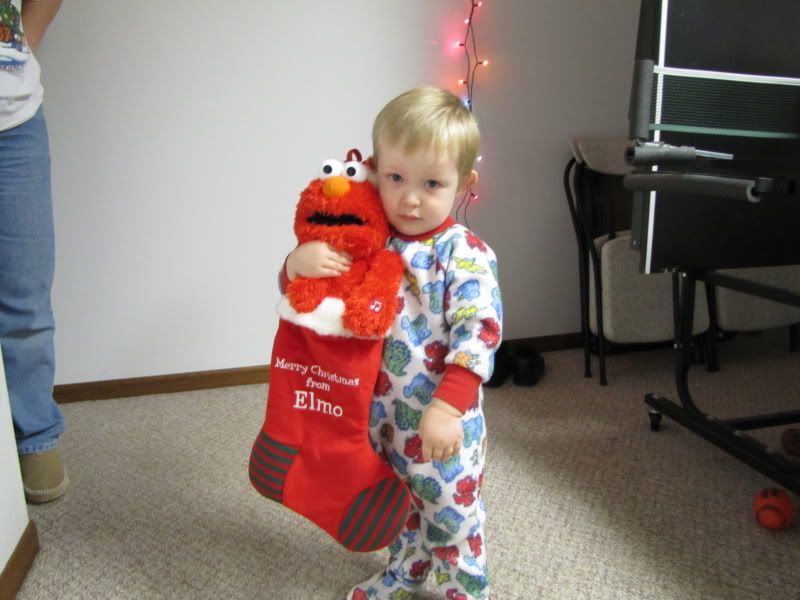 My favorite little set of chubby cheeks!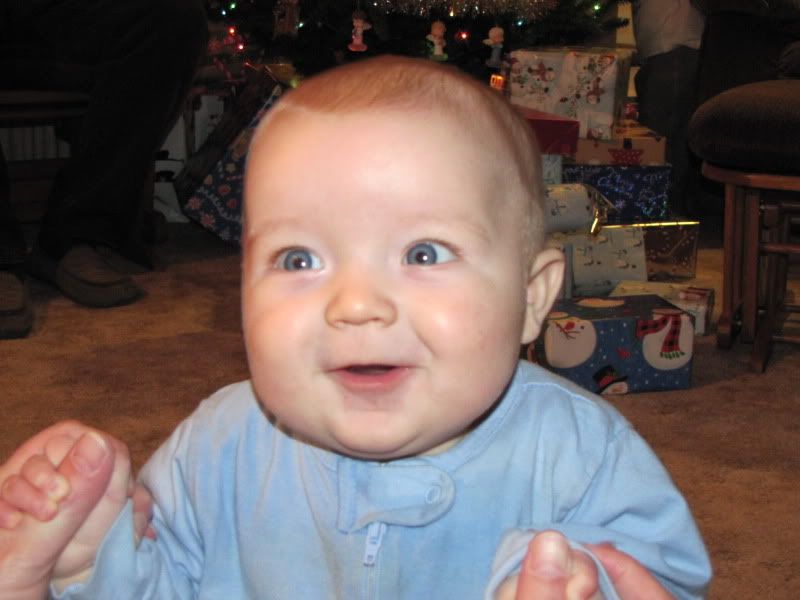 Ate too many Christmas cookies. Needed a nap.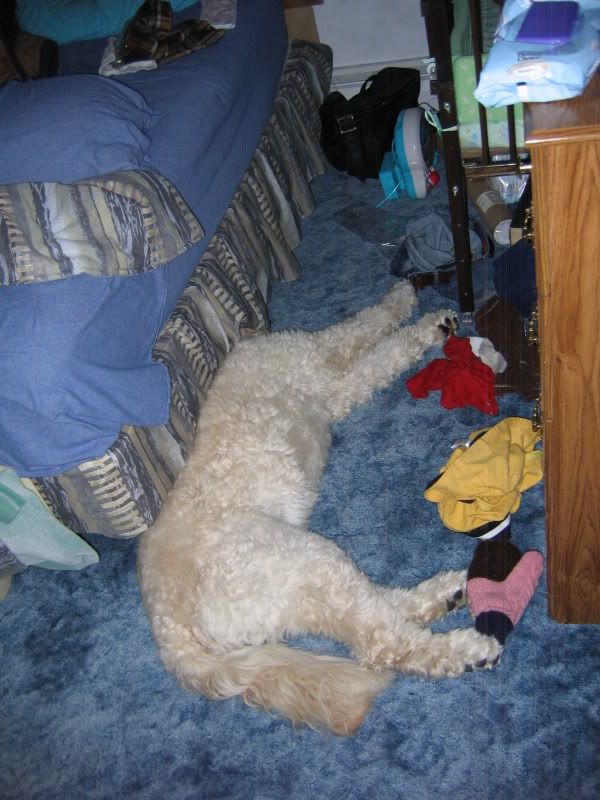 Cool photo Darrel!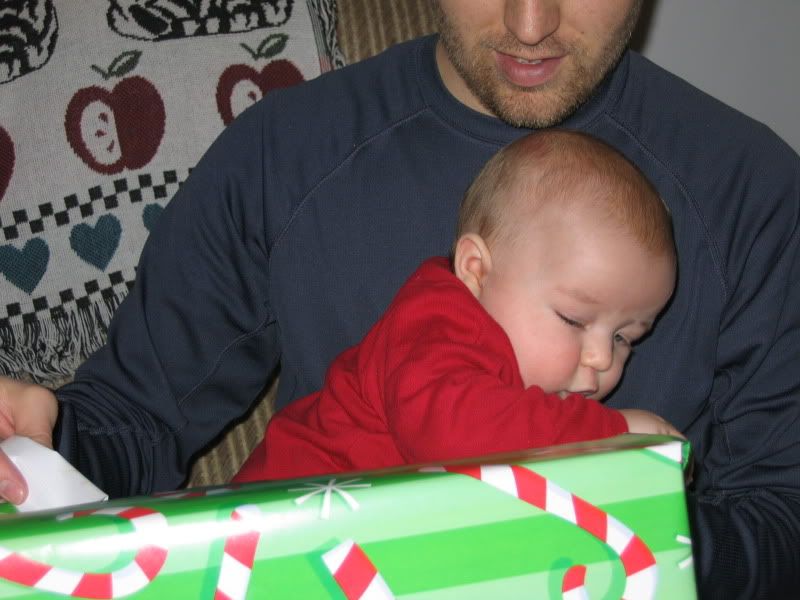 My little Chasey and his doting Grandmother.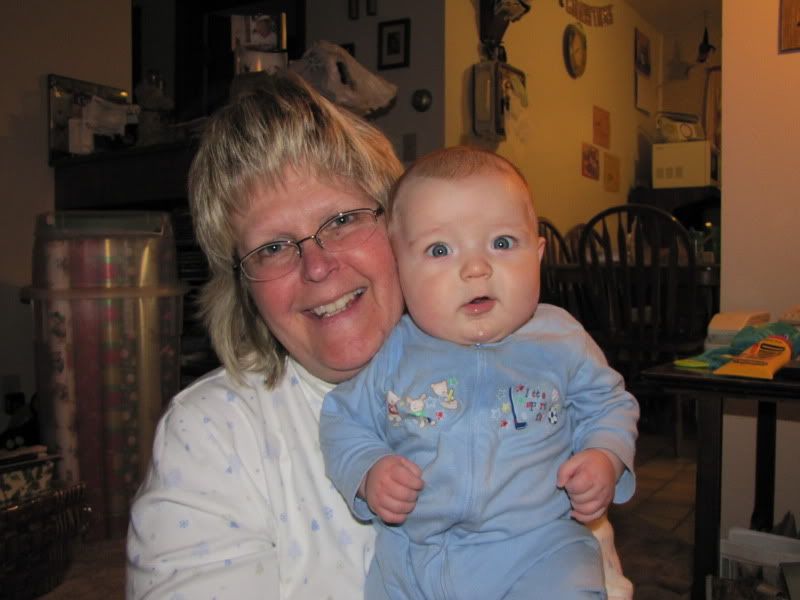 Darrel and Laurie got an awesome pillow with their wedding photo on one side and their recent anniversary picture on the other side.Very creative gift idea by my Sister-in-Law.
Leighton and his aircraft carrier.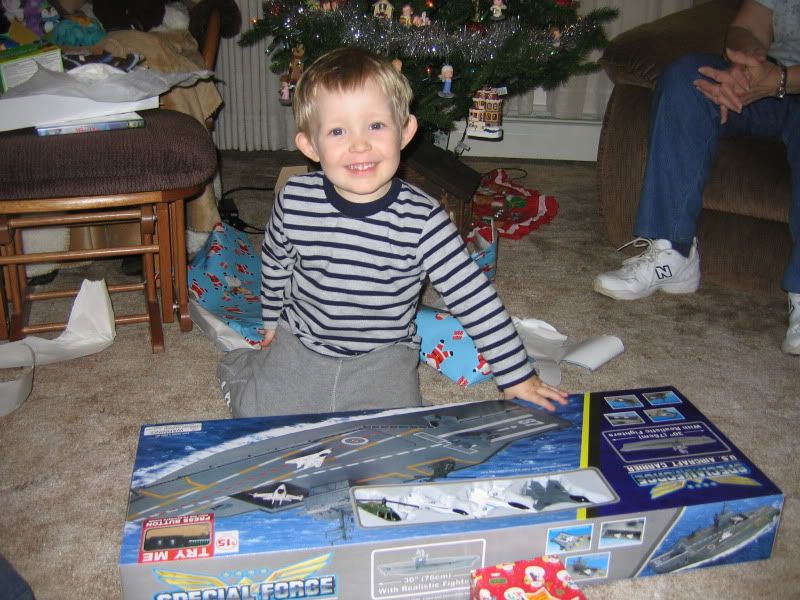 The three-musketeers. I think Ramona is going to have her hands full with these guys some day!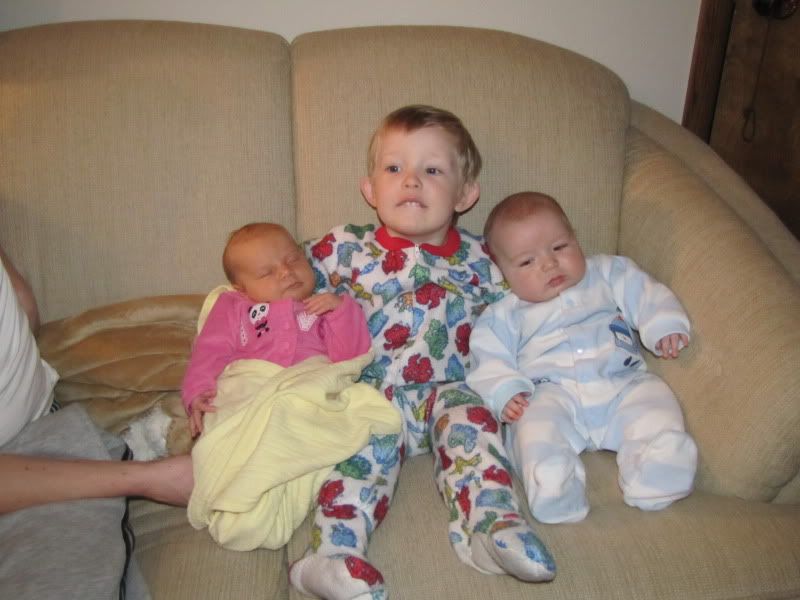 Ramona and Chase holding hands and discussing who can wake up the most that night.
Thanks for sharing the great photos, Darrel. And thanks for helping take care of me when I was a pile over Christmas!
In closing, some of it may have been a Christmas to Forget. But when I look at these pictures I realize that no matter what life brings, I am still one lucky girl.
Stay tuned this week to see Shannon's Christmas Do-Over.........