Leighton loves airplanes. When he hears one, he screams, "aiw pane noi, ky!"
Translation: "Airplane noise in the sky".
He also loves trains and screams "too too"
Translation: "choo cho"
Not only that, but he loves motorcycles and always tells us when he hears one.
His version sounds like this: "mo-yo-y-kle"
We had a jam-packed day of fun this weekend which included a bike ride and two different parks. Usually, on any of our outdoor excursions, Leighton sees or hears a plane, train or mo-yo-y-kle. And he gets really excited. So, we thought we would finish off our big fun-filled day, with a better view of his favorite things.
But the fun doesn't happen right away...
So, they waited....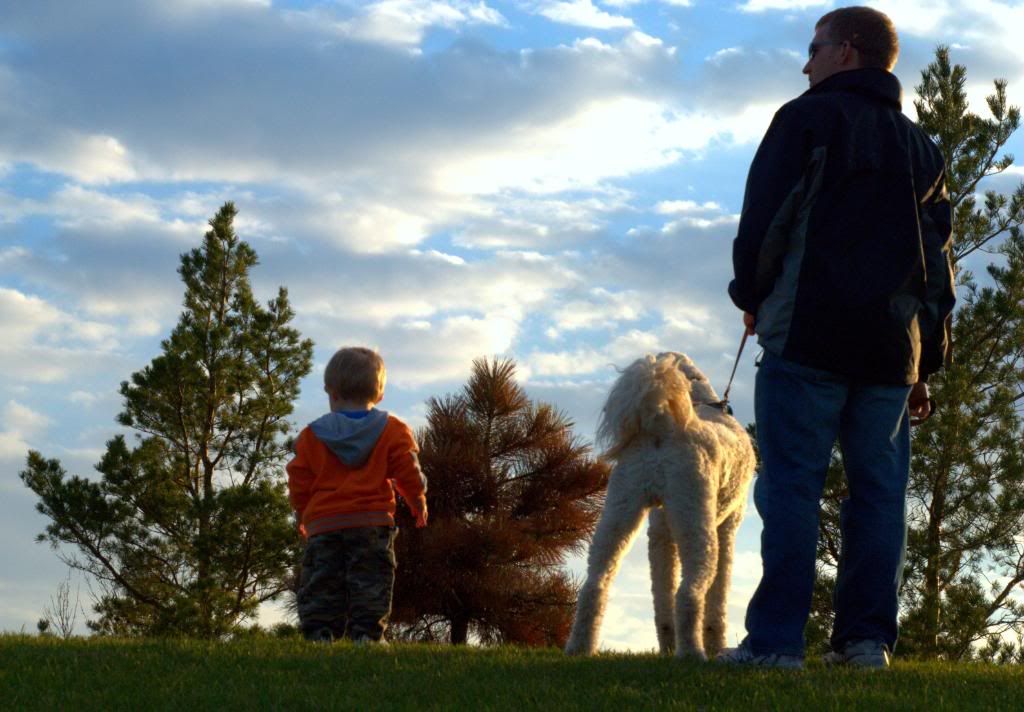 And waited....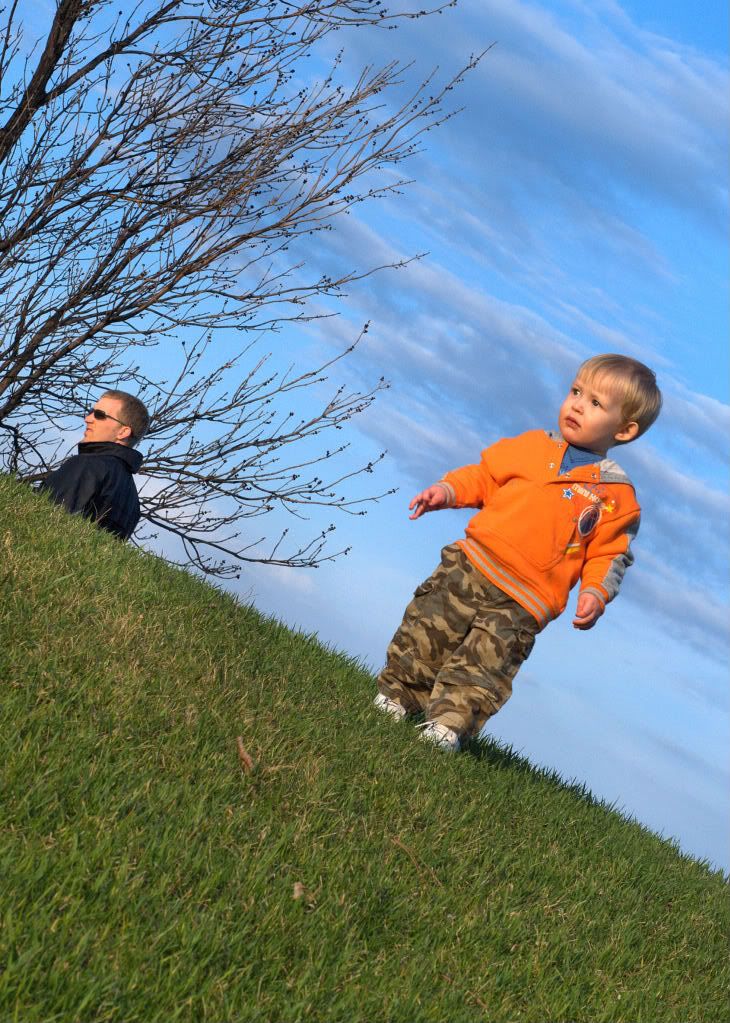 ...for this.
And this.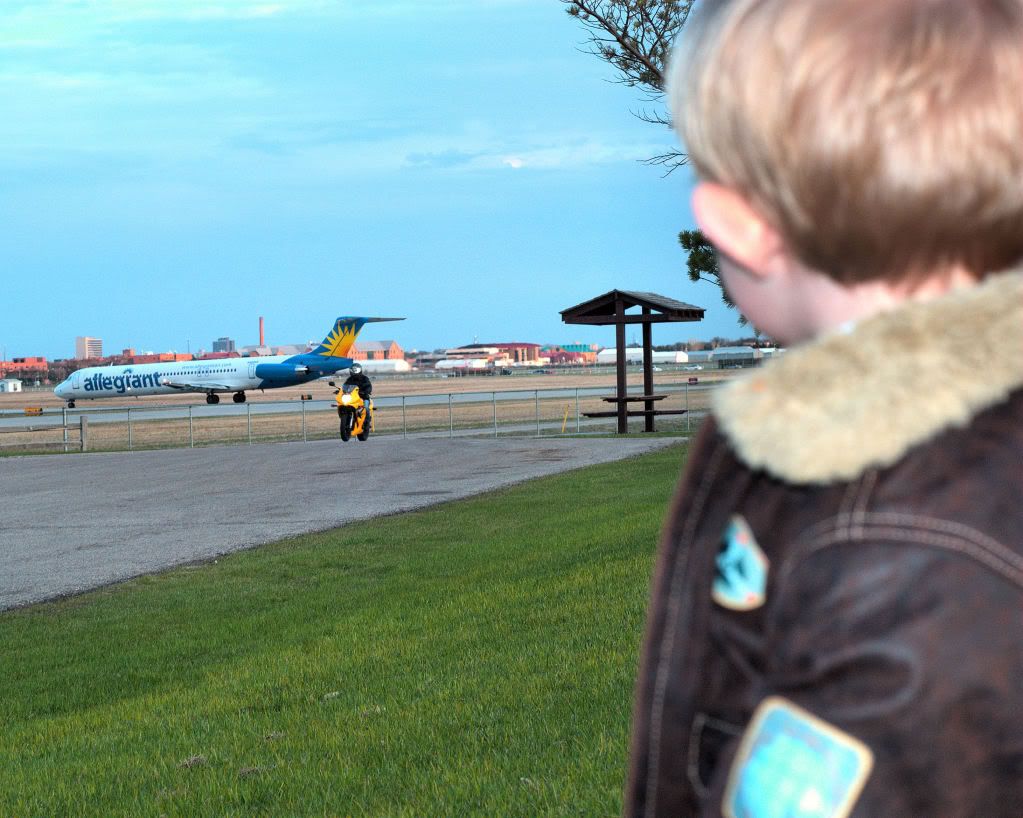 It was a pretty night and we had a lot of fun.
We even think Maverick kinda liked it too!